The struggle to balance between responsible governance and personal interest has often embroiled many Nigerian politicians and government officers in controversies. And some of them often show little or no remorse for wrongdoings, or a cringing at public backlash. At the least – they could become defensive and make some absurd comments. We will read some of the most controversial comments made by Nigerian politicians in recent times right in this article.
Some critics describe the brand of politics in Nigeria as 'do-or-die' or 'sit-tight' – implying an attachment to material gains at all cost. This is not always the case though. There are political figures who attract controversy for being outspoken against political abuses as well. We have them on both sides of the coin – those with conscience; and the hardened ones.
Let's take a look at some of the most controversial comments made by Nigerian politicians in recent times. Whether hilarious, annoying, truthful, or even insensitive – you be the judge.
Olusegun Obasanjo
Former president, Olusegun Obasanjo has practically positioned himself in the role of the topmost presidential and government critic. His controversial letters to former president Buhari have become famous. He once wrote to Buhari with reference to the herdsmen crisis – describing the ex-president as 'sectional and nepotistic.' Similarly, he stated what he believed to be the ex-president's poor knowledge of the economy. This is just one of his many controversial letters to the presidency.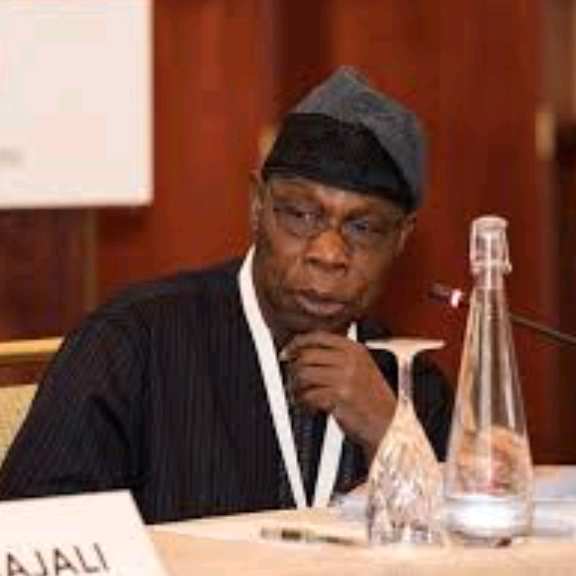 Nor is Obasanjo afraid to criticize other political players, or boldly speak his mind as well. It is widely known that the retired general is not usually on the friendly side with his former deputy, Atiku Abubakar. Nevertheless, sometime before the presidential elections of February 23 (2023), Obasanjo in an unusual manner asked Nigerians to support Atiku Abubakar. He claimed Atiku would perform twice better than Buhari if the former (Atiku) should win the election.
Shehu Sani
Shehu Sani, former senator representing Kaduna Central (8th Senate) is probably the most vocal Nigerian politician ever. His comments and criticisms of the Nigerian style of governance never cease to shake the X (formerly Twitter) app. He can be painfully truthful, and knows how to employ sarcasm. Big credit goes to Shehu Sani for some of the most controversial statements made by Nigerian politicians in recent times.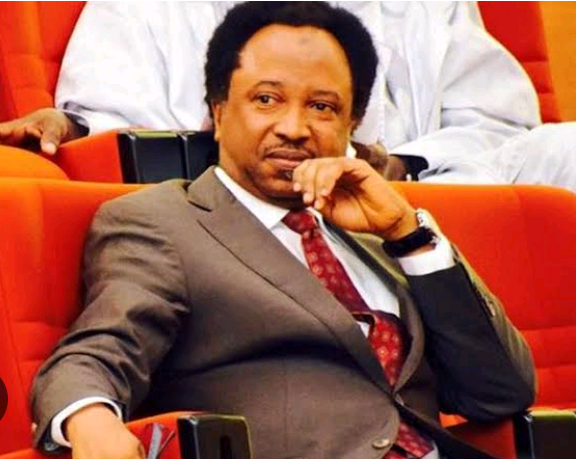 In June 2023, Shehu Sani reacted to the appointment of George Akume (ex-governor of Benue state) as Secretary to the Government (SGF) of the Federation. While Femi Gbajabiamila was appointed Chief of Staff. In doing so, incumbent president Bola Tinubu avoided picking ex-governor of Kaduna state, Nasir El-Rufai for any of the two sensitive government roles. According to Sani:
'If Tinubu had appointed 'Mr Over Sabi' as SGF or Chief of Staff, he would have sown the seed of discord between the President and the Vice President, speak and move around as more important than the two. Tinubu has dodged a poisonous knife.'
Femi Fani-Kayode
Former Minister of Aviation and prominent member of the All Progressive Congress (APC), Femi Fani-Kayode is widely known for tough comments. The outspoken politician never seems to back down in the face of controversy – he is ready to reply fire for fire. He is not concerned whose ox is gored. And not surprisingly, his verbal bullets affect him as well.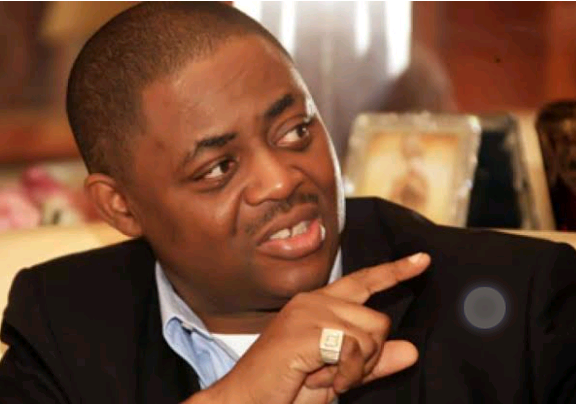 In the months approaching the February 2023 presidential elections, Femi Fani-Kayode was appointed as the APC presidential campaign council's director of news media. And in defense of his party, he stepped on a lot of toes. Sometime in March 2023, Femi Fani-Kayode posted a comment on the X (formerly Twitter) app. It goes thus:
'The single greatest lesson that the 2023 presidential election has taught us is that God will NEVER allow a practicing sodomite and his repugnant retinue of perverts, pimps, fraudsters, court jesters, degenerates, monkeys, slaves and malefactors to lead Nigeria.'
The above was the first of a string of toxic comments from him, targeting the two major opposition parties (PDP and Labour Party). And Ben Llewellyn-Jones, British envoy to Nigeria, was swift to react to it in an interview. Llewellyn-Jones was questioned if there were any triggers to incite violence leading up from campaigns to Nigeria's 2023 presidential elections. The UK envoy faulted the APC for not calling out Fani-Kayode on his divisive statements.
Fani-Kayode reportedly blasted the UK envoy to keep out of Nigeria's business, saying Nigerian citizens are 'no longer (Britain's) slaves'. And that he cannot be intimidated by threats of visa ban issued by the British envoy. Llewelyn-Jones had stated clearly that the UK government was collating a list of names of divisive politicians in Nigeria. Such political figures would be issued a UK visa ban for undermining democracy.
Lai Mohammed
Former minister of Information and Culture in ex-president Buhari's cabinet, Lai Mohammed, is well-known in the school of controversy and shocking comments. He had long earned his reputation for inducing heavy criticism with his statements. It was so right from his days as the former spokesperson of the People's Democratic Party.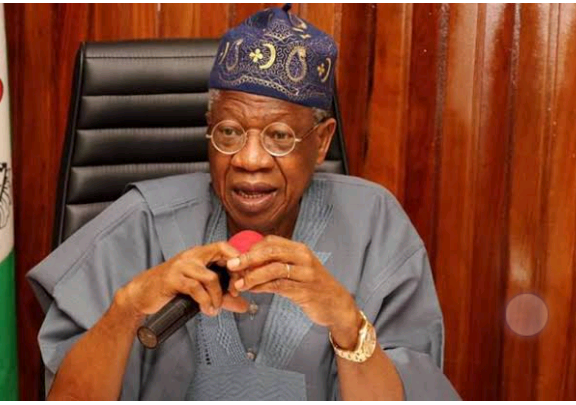 So much that the Ijaw national leader, Dr. Edwin Clark, recently called on the Minister of Justice to swiftly prosecute Lai Mohammed. Clark stated sometime around April 2023 that Lai Mohammed constituted himself as a 'mastermind and disseminator of fake news.' This was partly in reference to remarks by the ex-minister targeted at former Labour Party's presidential candidate, Peter Obi.
Lai Mohammed had engaged In an interview with international media outlets during the leadup to the 2023 presidential elections. This took place in Washington DC. The ex-minister reportedly accused Peter Obi of inciting people to violence over the February 25 presidential election results.
Nyesom Wike
Another strong contender in the school of controversies is ex-governor of Rivers State, Nyesom Wike. Wike is known to be bold and outspoken, almost fearing no man. As such, he courted so many controversies and stood his ground – particularly during his tenure as governor of Rivers state. Nyesom Wike was never in short supply of some of the most controversial statements made by Nigerian politicians.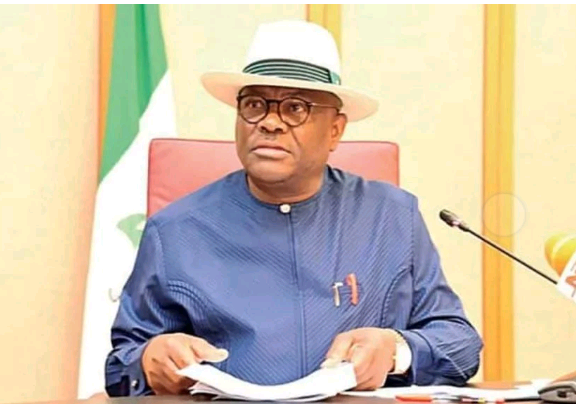 One of such statements came shortly before allegations that he ordered a mosque in Port Harcourt to be demolished were leveled against him. Wike reportedly said time and again that Rivers state is a 'Christian state.' On one occasion, he was quoted as saying:
'I repeat once again without apologies, Rivers State is a Christian State. That is why nobody can touch us. When it mattered most, the Christian community prayed and God heard your prayers.'
That was about three months before the mosque demolition took place. Wike's claim drew diverse and sharp rebukes from many observers. The former commissioner of information in Wike's cabinet, Austin Tam-George, was one of them. Tam-George told newspaper reporters that the statement 'was an irresponsible declaration by the governor, who was obviously trying to stir up a dangerous and false religious debate in the State'.
COPYRIGHT WARNING!
You may not republish, reproduce, or redistribute any content on this website either in whole or in part without due permission or acknowledgment.
.
Proper acknowledgment includes, but not limited to;
(a) LINK BACK TO THE ARTICLE in the case of re-publication on online media,
(b) Proper referencing in the case of usage in research, magazine, brochure, or academic purposes,.
.
All contents are protected by the Digital Millennium Copyright Act 1996 (DMCA).
The images, except where otherwise indicated, are taken directly from the web, if some images were inserted by mistake violating the copyright, please contact the administrator for immediate removal.
.
We publish all content with good intentions. If you own this content & believe your copyright was violated or infringed, please contact us at [info@cyber.ng] for immediate removal.
About Post Author