Networking Is all about building relationships. And one vital tip for the survival of your business is the quality of relationships you build with others.  Networking with other businesses in Nigeria (and beyond) can add real value to yours. With quality relationships and top-notch professionals in your business network, it means you have trusted friends, customers and business associates all around you. Through them, you can get access to quality information, resources, rewarding business opportunities and additional funding for your business.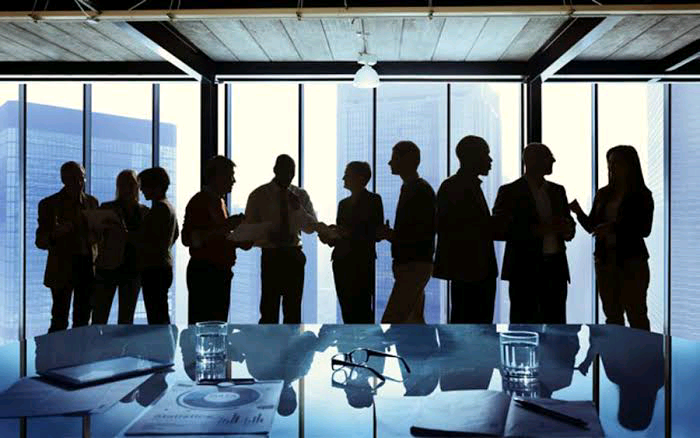 By implication, it is imperative to build and nurture these relationships continually. The growth and future success of your business will be hugely impacted by your business network. In fact, it is a silent, cheap and effective business advertisement and promotion strategy you must not ignore. We present to you just a few useful tips for networking with other businesses in Nigeria, and growing that network as well.
Use Both Online and Offline Networking Opportunities 
There are several physical networking events you can attend that can help you to connect with like-minded business owners and professionals. It is even more important to TARGET THOSE NETWORKING EVENTS AND PEOPLE THAT ARE CLOSELY RELATED TO YOUR BUSINESS. Thus you get to meet with people who will directly benefit your business. Expect to meet potential customers, mentors, resource persons, suppliers, investors and relevant experts. Additionally, online/virtual networking events within your industry can prove very useful; do not ignore them. 
You also have to be intentional by reaching out, discussing, socializing and exchanging contacts with the acquaintances you meet. Have your business cards ready, and exchange active online, email and phone contacts with them. Do not stop there, go as soon as you can to check and verify these contacts for a later follow up. 
Take note also social media platforms are highly effective for networking with other businesses in Nigeria. Follow and interact with relevant professionals and the online community in general on popular sites such as LinkedIn, Facebook, X (Twitter), WhatsApp and Quora. However, we implore you to learn how each of these social media platforms work in order to optimally use them. 
For instance, LinkedIn is highly recommended for building a vast network of professional and business contacts. There are numerous Facebook and WhatsApp groups where you can find and actively engage with potential customers and experts relevant to your business. There are also Spaces on X (Twitter) for online meetings and discussions with people of like minds. Also make good use of popular online forums such as Nairaland to build a trusted business network that will work for you. 
Your Dressing Matters 
Create a lasting positive impression of yourself and your business with the way you dress when attending networking events. Some people choose to wear clothes/shirts with their business logo inscribed on it, which is very good. In any case, you should dress smartly and neat to match the occasion. Formal occasions typically demand that you dress formally in office attire. There are exceptions where you can dress down a bit. But be sure to appear smart, business-minded and intentional, but willing to mingle.
Learn to be Helpful
Be ready to help your network to grow, and to genuinely help people in need. It starts with giving simple things like free expert advice, or acting as an intermediary or connector between clients. You can also actively promote your networks by sharing their affiliate links on different platforms. Inviting other people to discover what each network can offer will make the network stronger, and attract valuable contacts to you and your business. 
Create and Sustain a Good Reputation
Your business integrity and reputation are hard currencies you must not toy with – carefully nurture them. Project who you are and what you can offer to others at every opportunity – backed with a guarantee of faithfulness. Be dependable. Build trust into your business relationships, and honor your word as well. Your level of expertise at what you do, combined with being dependable, will attract valuable people willing to stay in touch with you. 
Ensure you project your business, skills and abilities to others through every existing channel available. Make good use of physical meetings, email and online marketing, and published content on your social media handles, pages, and blogs/websites. You can even tag your contacts on social media to draw their attention to your published content. There are other useful methods you can use to project your skills and business. They include:
Public speaking gigs

Guest/volunteer writing on other blogs related to your business

Promos, giveaways and contests
Do Continuous Follow Up
It is not enough to merely exchange contact with people. You need to stay in touch with your contacts. Interact again and again with them through emails, social media, and phone calls. The most valuable business networks that would stand the test of time require continuous engagement and relationship building with your contacts. Your follow-up and positive engagement will build trust into your business relationships. It will also ensure that your contacts will quickly remember you when rewarding business deals show up. 
Final Words
Networking with other businesses in Nigeria and across the world is a skill, a marketable currency, and a recipe for business growth. It takes time and persistence to build your network. But the rewards over the course of time can be huge. To ensure the profitability and survival of your business, consciously build and nurture your business network without ceasing. 
COPYRIGHT WARNING!
You may not republish, reproduce, or redistribute any content on this website either in whole or in part without due permission or acknowledgment.
.
Proper acknowledgment includes, but not limited to;
(a) LINK BACK TO THE ARTICLE in the case of re-publication on online media,
(b) Proper referencing in the case of usage in research, magazine, brochure, or academic purposes,.
.
All contents are protected by the Digital Millennium Copyright Act 1996 (DMCA).
The images, except where otherwise indicated, are taken directly from the web, if some images were inserted by mistake violating the copyright, please contact the administrator for immediate removal.
.
We publish all content with good intentions. If you own this content & believe your copyright was violated or infringed, please contact us at [info@cyber.ng] for immediate removal.
About Post Author