Your favorite football athletes and teams in Europe are being paid millions of Dollars and Pounds Sterling to engage or retain them, that we know already. And why not? For the world's most addictive game with uncountable billions of fans, football is truly attracting money from near and far. From sponsorship deals with big companies, social media earnings due to huge followership, payment for being ambassadors of products and services, staff payments and bonuses from their managers.
Even when the player is injured, he (or she) is still entitled to a salary. That is the general package for any footballer of worthy mention worldwide, though Europe and lately Asia have become the promised lands of goodies for many decades now. If you are a hardworking and focused soccer athlete, you are bound to get rich while working for teams in these two continents we have mentioned. It is a predictable certainty of less than 5 years without exaggeration.
But would it interest you to know? That as popular and heavily sponsored the soccer leagues and teams in Europe are – the highest-paid football stars across the globe are not all based in Europe. The phenomenal deal between Christiano Ronaldo and the Saudi Arabian football club Al-Nassr of December 2022 is an attestation to this claim. Soccer clubs in Asia and Europe are viciously competing to stand tall indeed in how they compensate talented footballers. So where are the A-list in salary package and earnings of the football world domiciled this 2023? Let's explore the world of soccer together in this current year to see which players truly deserve an award for the top ten richest footballers ever!
Also Read- Top 10 Best Sports Bet Sites in Nigeria
10. Kylian Mbappe Lottin: $150 million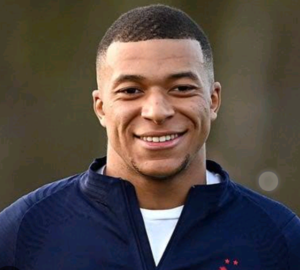 Born in 1998 to a Camerounian father (also his agent) in Paris, Mbappe is a highly-skilled professional football forward currently playing for the French national team, and Paris Saint Germain (PSG). He has played for at least four soccer clubs including PSG; above all, he is the second highest goal scorer of all time for the same PSG. Mbappe has won so many FIFA, UEFA, Ligue 1 and other international awards between 2004 and 2023, even as a teenager. He has active sponsorship contracts with sportswear giant Nike and Swiss watchmaker Hublot.
9. Ronaldo Luis Nazario de Lima: $160 million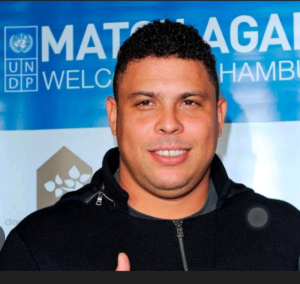 Ronaldo dé Lima (nicknamed R9) was born in 1976. A Brazilian world-class football striker who retired in 2011 after playing for a total of eight European football teams, he also joined the Brazilian national team to feature in eight international games between 1994 and 1996 (FIFA World Cup, FIFA Confederation Cup, Copa America, Olympic games – and they won five of them). He won two Ballon d'Or awards and three FIFA Player of The Year awards. He appeared in various commercials, television shows, and landed a meaningful sponship deal with famous sportswear company Nike. Today he is a business owner, and owner of two football clubs: Cruzeiro (Brasileiro Serie A) and Villa Valladolid (La Liga).
8. Zlatan Ibrahimovic: $190 million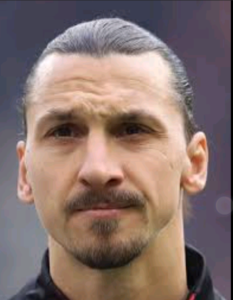 The Swedish striker Ibrahimovic was born in 1981 to a Bosnian father and Croat mother in Sweden. His rough, hunger-ridden years as a child on the streets eventually became the driving force behind his success. He plays for AC Milan football club and the Swedish national team as we speak. His powerful moves on the pitch have reportedly earned him 570 goals in his career history that had him play for 11 soccer clubs since 1999. The name 'Zlatan' is now a trademark in Sweden for which he is paid royalties on goods bearing his name. He has an endorsement deal with Nike, and features also in documentaries and other famous adverts.
7. Neymar da Silva Santos Junior: $200 million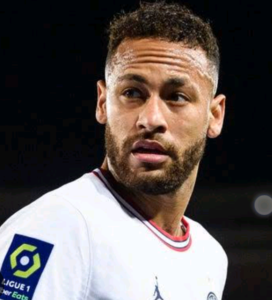 Born in Sao Paulo, Brazil in 1992 to a former footballer, Neymar is an expert football forward currently playing for Paris Saint Germain (PSG) club and the Brazilian national team. He has scored over 100 goals, won so many sports awards, and played for four football clubs so far. Neymar's brilliant career has landed him various sponsorship deals past and present with companies like Nike, Santander, Puma, Unilever, Volkswagen, and Ambev to mention a few. He is also an ardent promoter of Brazilian music, and has appeared in some movies.
6. Dave Whelan: $220 million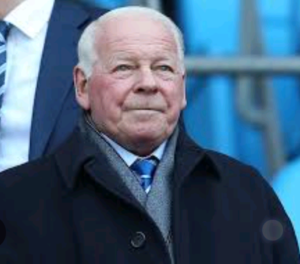 Born in England in 1936, Dave Whelan was a former full back player who played for Blackburn Rovers and Crewe Alexandra football clubs respectively between 1956 and 1966. He has either bought or been a majority shareholder in a number of soccer and rugby clubs that were either eventually sold off or he resigned. He acquired Wigan Athletic club in 1995, took the club gradually to the top of the FA premier league in eight years, and witnessed their relegation in 2013. Whelan stepped down in 2015 to allow his grandson, David Sharpe take over as chairman of Wigan Athletic F.C. He currently owns UK's second largest sports clothing retail company JJB Sports.
5. Lionel Andres Messi: $400 million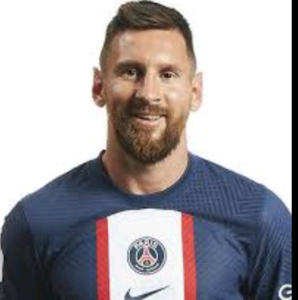 Argentina-born Lionel Messi, an exceptional football forward who plays for the Argentine national team and Paris Saint Germain football club, was born in 1987. Messi is so skilled on the pitch that he has won for himself six European Golden shoes, seven Ballon d'Or awards, so many FIFa, Copa America and La Liga awards in his career of playing for three football clubs so far. He has had endorsement deals past and present with Adidas, Nike, Pepsi, Dolce & Gabbana, Konami, Gillette, Tata motors and other world-renown brands.
4. David Robert Joseph Beckham: $400 million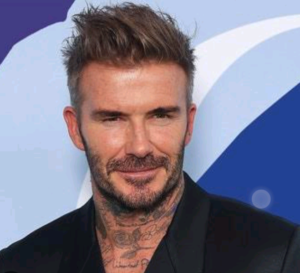 David Beckham, an Englishman born in London in the year 1975, retired in 2013 as a celebrated midfielder of global repute. Thus ending 25 years of active football career that spanned nine football clubs in four countries (Spain, England, France and USA). He is currently the co-owner of two football clubs – Salford City and Inter Miami CF. He is also currently the UK ambassador for UNICEF since 2005. David inherited his love for football from both his parents, die-hard fans of Manchester United that they both were. He never dreamt of being anything else but a footballer even from a tender age. Beckham was also a model, and along with his equally famous wife Victoria became highly sought-after by top brands in the fashion, health and fitness industries. He also signed lucrative endorsement deals with PepsiCo, Maserati, Adidas, Walt Disney Company amongst others. He is also a businessman with investments in notable companies such as Lunaz, EA Sports and Guild Sports.
3. Christiano Ronaldo dos Santos Aveiro: $500 million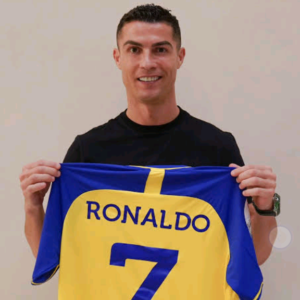 Christiano Ronaldo, born in 1985 into a humble home in Madeira Portugal, is currently the captain of the Portugal national team, and recently signed up as a football forward with the Saudi Arabian football club Al-Nassr. In all, he has played for seven football clubs since 1992. He has also earned four European Golden Shoes awards, five Ballon d'Or awards, and several other awards for his extraordinary and passionate performances on the football pitch. The world-famous Cristiano Ronaldo has signed so many lucrative endorsement deals with A-list global brands including Nike, Abott, Unilever, Herbalife, Egyptian Steel, Armani, and New York fashion designer Richard Chai.
2. Mathieu Pierre Flamini: $14 billion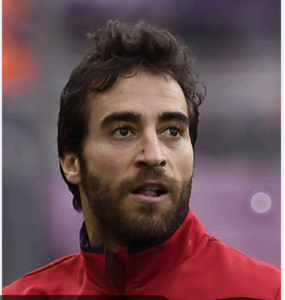 Mathieu Flamini, born in Marseille, France in the year 1984, retired as a professional midfielder from the Spanish club Getafe in 2019. That is, following a 27-year impressive career journey that has had him play for five football clubs across four countries (England, France, Spain and Italy) and the French national team. Today he is a businessman and co-owner of the GF Biochemicals, the largest producer of levulinic acid across the world, with offices in the Netherlands and Italy. Levulinic acid is an eco-friendly substitute for petrol.
1. Faiq Jefri Bolkiah: $20 billion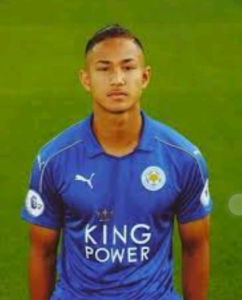 Faiq Bolkiah may not be famous or notably skillful on the pitch, but he is undoubtedly rich – largely due to his being a member of the Brunei royal family. Born in Los Angeles, United States in 1998 and the son of a brother of the Sultan of Brunei (Hassanal Bolkiah), Faiq Bolkiah plays as a midfielder both for the Brunei national team, and the Thai football club Chonburi. His education in Great Britain was a prelude that led to his football career of about twelve years in the UK alone
He has played for six football clubs in three countries (England, Portugal and Thailand) since his career began in 2008. Brunei is a big-time exporter of oil and gas in South-East Asia, and one of the richest countries in Asia and indeed the world. Little wonder that any member of the tiny country's royal family would definitely have a share in the billions of petrodollars earned every year. One would probably say Faiq Bolkiah played soccer more for the passion than for any significant earnings, which by the way would not compare to his family wealth in the least.
COPYRIGHT WARNING!
You may not republish, reproduce, or redistribute any content on this website either in whole or in part without due permission or acknowledgment.
.
Proper acknowledgment includes, but not limited to;
(a) LINK BACK TO THE ARTICLE in the case of re-publication on online media,
(b) Proper referencing in the case of usage in research, magazine, brochure, or academic purposes,.
.
All contents are protected by the Digital Millennium Copyright Act 1996 (DMCA).
The images, except where otherwise indicated, are taken directly from the web, if some images were inserted by mistake violating the copyright, please contact the administrator for immediate removal.
.
We publish all content with good intentions. If you own this content & believe your copyright was violated or infringed, please contact us at [info@cyber.ng] for immediate removal.
About Post Author