Tourists and locals alike are in for a fun ride around well-known towns, cities and historical sites in Nigeria. Get ready to meet people who are welcoming, and generally will assist you to find your way (if you care to ask). We present to you a foodie's guide to the best restaurants in Nigeria. Follow our recommendations to get hearty meals and a heartwarming experience in key locations around the country.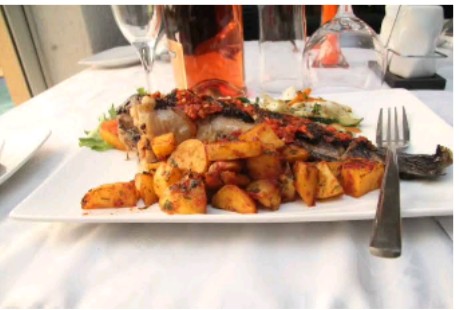 If nothing else but for your love of good food, you need to travel around the country someday. You will have the opportunity to sample tasty meals at some of the best restaurants in Nigeria. The country is home to a vast array of delicious food and snacks that will remain unforgettable. 
What to Look for in a Good Nigerian Restaurant
Let's start with some standards you should check out before patronizing a restaurant. What factors set apart a Nigerian restaurant as 'good'? Indeed why would certain eateries be classified as amongst the best restaurants in Nigeria? We may need to do a competitive analysis of the kind of services offered by different key restaurants in Nigeria.
Maintaining High-quality Food 
If the business is all about food, then it must be good-quality, nutritious, hygienically prepared food and nothing less. The best restaurants should pride themselves in serving food measured with such high standards as above. Additionally, the same quality of food should be served to all guests without prejudice. 
Restaurant owners should necessarily go a step further to hire experienced cooks and support staff, who will stay consistent and professional in serving the best-quality food. They should also be time-conscious and sensitive, to meet the needs of customers. 
With these in place, be rest assured that customers will return to satisfy their palate again and again. 
Having a Unique Selling Proposition
So – what features make a restaurant stand out from others? A restaurant owner either needs to have them, or create them. These are called the 'unique selling points' (or unique selling proposition) of a business. These are the special and attractive features of a restaurant rarely found in others. 
A restaurant might serve the same kind of food and service offered amongst its competitors without any variation. But it would not appeal in any special way to customers (since there are alternatives). The unique selling points help to promote the restaurant, and project its brand image. They must be something very tangible (and quite measurable) 
It could be an appealing scenery or environment, with option of outdoor, waterside or nature view while dining. Or the food ingredients are exceptional fresh, and sourced daily. The restaurant might offer free home delivery, special discounts, buy-one-get-one offers, cable TV and music, free wí-fi, or any other perks. 
Positive Customer Experience
Owners of the best restaurants in Nigeria should be eager to give customers the good treatment they seek while enjoying their food. A positive customer experience each time they visit is non-negotiable, as this would keep them coming back for more. 
It is ultimately good for the restaurant staff to maintain a respectful, positive attitude towards customers. The staff  should work together to keep the restaurant environment (inside and all around) neat and decent at all times. Food and drinks need to be delivered on time. Waiters should understand the menu and never get the customers confused. And servers should learn to quickly handle customer complaints with empathy and wisdom. 
Also note that having an online presence will serve the promotional  needs of any restaurant business very well. Restaurant owners who  encourage customers to leave a feedback on their business website and social media handles truly mean business. Checking these reviews regularly will guide them in improving service delivery.
Striking a Balance Between Affordability and Good Business Management 
If a restaurant offers affordable meals, it may attract a certain class of clients and repel others. High net worth customers may become suspicious of the food quality if it comes too cheap. Additionally, it is good business acumen for a restaurant owner to determine reasonable and profitable prices for his/her restaurant's meals. 
He/she must do meal pricing that will cover running costs such as obtaining quality products, servicing bills, and paying taxes, so he/she will not run into losses. Thus will largely benefit from keeping good financial records. Thus balancing reasonably priced meals with good business acumen is an important characteristic of a good, well-managed restaurant. 
Restaurant owners who stay informed and are compliant with industry standards and regulations will also make a good business. They should also avoid running out of supplies by paying their vendors on time
Other sought-out features of the best restaurants in Nigeria would include:
An appealing and easy-to-understand menu design

An SEO-optimized website that is also responsive and easy to navigate 

Customer-friendly technology such as contactless, mobile app and online payments

Quick home delivery options 

The choice to make orders ahead of time

Customer-friendly robots 

Soothing, ambient and safe environments that are easily accessible to customers
A
Quick Mention of Some of the best Restaurants in Nigeria (2023)
We can safely conclude that there are highly rated restaurants located in prime cities across Nigeria. However, we must admit that the very best restaurants are concentrated in the mega-city of Lagos. 
That being said, here some choice picks you should watch out for when searching for the best restaurants in Nigeria. 
Tinapa Lakeside Hotel
Tinapa Lakeside Hotel is strategically located within view of the Calabar estuary in Cross Rivers State – and what a breathtaking view. They offer tasty seafood, and a mix of both Nigerian and European dishes to the delight of visitors. It is an ideal spot to have a good breakfast or a leisurely lunch.
Café Chrysalis
Bodija in the southwest city of  Ibadan plays host to the visually-appealing Cafe Chrysalis. It is a haven of tasty African dishes, seafood, continental dishes and smoothies in a wide variety. The restaurant particularly caters for vegetarians and vegans, and they offer customized orders. 
B.L. Restaurant
Located in Lagos, B.L. Restaurant specializes in offering Lebanese and Bulgarian dishes. Interestingly, they also cater to vegetarian diets. They are known to serve a wide range of tasty sweets, barbecues and hummus.
Vista Restaurant
A visit to Uyo, Akwa-Ibom state is not complete unless you locate Vista Restaurant. It is situated right on the grounds of Le Meridien Ibom Hotels and Golf Resort.
Expect to meet a quality mix of both local and continental dishes (including African, Mediterranean and Middle Eastern foods). They serve dishes from Tuesdays through to Sundays. They also host themed nights (such as seafood night) and Sunday buffets. 
Kokodome
Kokodome is domiciled in Dugbe area of Ibadan in southwest Nigeria. The restaurant boasts of an attractive swimming pool. Much of their cuisine is Lebanese food; however, they have a good variety of local dishes (pounded yam,  amala, jollof rice, and a host of stews and soups). You would also not want to miss their thick crust pizza for anything. 
BluCabana
BluCabana in Abuja is a choice restaurant that offers Middle Eastern and Lebanese dishes. But that is not all. They serve plenty of finger foods, tasty shawarma, hummus, and burgers, clearly with vegetarians in mind. They are child-friendly as well. 
Cilantro Restaurant and Lounge
Cilantro Restaurant and Lounge is an expansive restaurant where you have the choice to dine either indoor or outdoor. Their extensive cuisine covers Chinese and Indian dishes, with curries and barbecue very much available. They offer vegetarians and began dishes as well.
24
The alluring 24 is a cozy restaurant located in ancient Benin city of Edo State. It is a haven of tasty dishes – both local and continental ones. They are eager to provide meals customized to the needs of their customers. They also offer private dinners. 
Ocean Basket
Ocean Basket is a restaurant chain in Lagos that offers an abundance of seafood for competitive prices. Their meals cut across both continental and local dishes. One of its attractions is the ambient and cheerful modern environment. They also provide sharing platters. 
COPYRIGHT WARNING!
You may not republish, reproduce, or redistribute any content on this website either in whole or in part without due permission or acknowledgment.
.
Proper acknowledgment includes, but not limited to;
(a) LINK BACK TO THE ARTICLE in the case of re-publication on online media,
(b) Proper referencing in the case of usage in research, magazine, brochure, or academic purposes,.
.
All contents are protected by the Digital Millennium Copyright Act 1996 (DMCA).
The images, except where otherwise indicated, are taken directly from the web, if some images were inserted by mistake violating the copyright, please contact the administrator for immediate removal.
.
We publish all content with good intentions. If you own this content & believe your copyright was violated or infringed, please contact us at [info@cyber.ng] for immediate removal.
About Post Author