Your personal style is a sum-total of fashion choices that project who you are to people around you. Your tastes and preferences, and the unique way you think and do things will clearly show in your personal style. It is practically the outward manifestation of your thoughts, choices, and tastes, expressed in your dress sense. Here in this article, we will show you a few tips on finding and cultivating your personal style in Nigeria.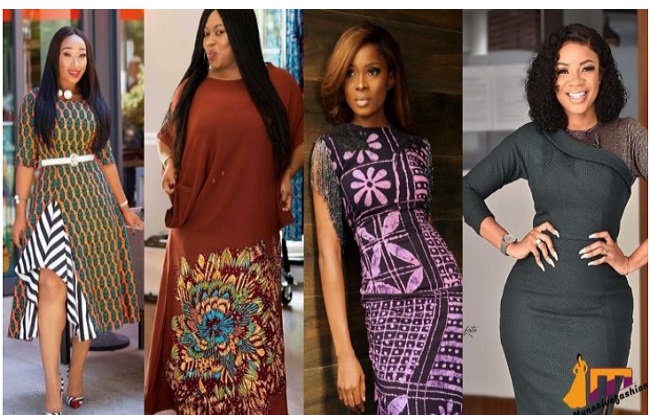 And why is it important? Make no mistake about it, your personal style is a voice on its own. It is a strong communication tool that speaks about your lifestyle; it tells others how you want them to see (or even treat) you. And that is why we would not recommend that you should dress carelessly as a habit in this article. 
You might not have developed a personal style before now, or you are rather lazy about it. But for anyone – whether in Nigeria or across the globe, cultivating your personal style will practically announce you to others. It is a creative process that can attract specific kinds of people to you – those who agree with how you think. And it may repel others as well if you are careless. 
How to Choose Your Personal Style in Nigeria: The Native Meets the Modern
We believe our readers are aware by now that Nigerians are fashion geeks, and they experiment a lot. In fact, under no condition will fashion lovers in Nigeria dismiss their traditional attires and fabrics – men and women alike. They would rather have a fusion of the traditional and the modern. The result is reel after reel of absolutely stunning, creative fashion styles that keep emerging every day on the streets of Nigeria. 
We know there will always be careless dressers anyway. But Nigerians are creative dressers indeed, and it does not even have anything to do with social class. You can learn to blend native materials and designs with modern styles and pull off gorgeous outfits that keep heads turning. Especially as regards clothes meant for special occasions – parties, celebrations, family and special events, even religious occasions. You won't believe it – some people are so creative, that they even get away with using traditional materials and patterns to sew formal office clothes! 
Identify Style Icons that Appeal to you
There is no doubt that your personal style will be influenced by other people you admire – especially celebrities, models, influencers, and stylish people. It will also likely be a collection of more than one fashion category. But – one or a few choices you often make, will continue to stand out as your identity, your signature. Knowing this, you need to look for those style icons, and the fashion choices they indulge in to get real inspiration. 
You can find such people on social media (especially Instagram and Pinterest) and save their pictures for future reference. You can also find them by the dozens in fashion magazines and newspapers. If you have the opportunity to buy these magazines/newspapers and/or cut out their pictures, please do so as well. 
Take a Personal Style Quiz
It will be very useful to ask yourself questions that will help you to identify your fashion tastes and preferences. For instance: 
Which fashion styles/choices do I actually want to wear (not merely what you admire, but perhaps ethical or decent enough)?

Why do I like this fashion item? Is it the color, material, or how it may accentuate a part of my body, or do I just like the wearer?

Am I already using some of these fashion pieces? Are they part of my collection?

What is my major or dominant fashion style? Simple, classy, native, sporty, vintage, shorts, voluminous, or a mix – what exactly? 

Which fashion items boldly project (or beautifully complement) my major fashion style? These are your signature pieces. Check out the following – do you love:

Beaded, precious stones, or shiny metal jewelry? Original pieces and/or blings?

Hats, berets, head ties, headbands, or scarves? Which colors and materials?

Tiny, long, big, or hoop earrings? 

Wristwatches – leather, metal, or other material?

Designer eyeglasses? Which brands and types?

Perfumes and/or deodorants? Which fragrances attract you?

Trousers (and which type)? 

Knee-length gowns or long ones? 

Clinging or free-flowing clothes? 

Some kinds of shoes and belts?

Big or small bags, or purses? Which materials or designs appeal to me?

Specific hairstyles?

Specific clothing materials that appeal to you?
You can define your major or dominant personal style; and take note of the fashion items and colors you love. Put them together to create your own personal style
Clearly Identify Which Colors You Love
Colors play a role in choosing a unique personal style. In fact, colors can successfully reveal (or veil) your dominant attitude and feelings. They can also attract people with similar emotional frequency to you. By now you should have a favorite color – or you should identify it. But besides this, we live in a vibrant world full of colors. Find out which other colors also appeal to you, besides the major one. These will likely constitute your favorite fashion colors. 
Beyond this, you must learn to mix and match colors. Look around you, and observe colors and shades that naturally blend and look good. Shades of pink, purple, and violet for instance. Alternate shades of light and dark brown. Light green and orange perhaps. Or get more adventurous – a touch of loud red or orange on other colors (like blue, yellow, white, black, or grey shades). These are just suggestions; you should try out yours.
You might be a lover of loud and bold colors (as we know a lot of young Nigerians do). Or you might rather prefer mellow or subtle shades. In any case, always seek to establish a harmony of colors and shades in your clothing and accessories without appearing bizarre. 
Re-design Your Wardrobe to Agree with Your Personal Style Choice
Now it's time to check if your wardrobe agrees with your personal style. That means you will need to put away certain fashion items that do not agree with your taste; and start adding those that agree. You can look towards the style ideas you got from your style icons to re-design your wardrobe (both cut-and-sew, as well as ready-made). However, you don't need to copy their fashion styles outright – get creative, and add your own refined touches to them. 
How About Getting a Good Tailor!!
This is one hilarious aspect of Nigerian fashion that seems to draw blood from time to time. Some Nigerian tailors deserve a court sentence for all manner of offences. From late delivery of work; to sewing the wrong design (which was not chosen). Or even sewing clothes that end up not matching your body shape (or not just smart enough). In spite of the plethora of annoying behaviors – there are still very good tailors who create drop-dead gorgeous designs. 
Try out two or three tailors around town, study their displayed wears, and try to get reviews from their past (or recent) customers. Then settle with the most responsible ones. It may require that you pay such a good tailor just a bit higher to get the right designs, but it will be well worth it.  
Let Your Dressing Accentuate Your Best Assets
Take a look at yourself in the mirror, and try to remember if and when people compliment you on your looks. Which aspects of your body are the most attractive? Check out your body shape, your hair, your legs, chest, or backside. You can consciously choose clothes and accessories that enhance your best assets. Nevertheless, learn to be decent; don't exaggerate. Put away any obnoxious exposure of your body or skin – before it becomes a turn-off. 
Finish it off by choosing accessories that gently match your clothes. Don't forget to attend well to your hair; treat and style it regularly to make it look (and feel) good. 
COPYRIGHT WARNING!
You may not republish, reproduce, or redistribute any content on this website either in whole or in part without due permission or acknowledgment.
.
Proper acknowledgment includes, but not limited to;
(a) LINK BACK TO THE ARTICLE in the case of re-publication on online media,
(b) Proper referencing in the case of usage in research, magazine, brochure, or academic purposes,.
.
All contents are protected by the Digital Millennium Copyright Act 1996 (DMCA).
The images, except where otherwise indicated, are taken directly from the web, if some images were inserted by mistake violating the copyright, please contact the administrator for immediate removal.
.
We publish all content with good intentions. If you own this content & believe your copyright was violated or infringed, please contact us at [info@cyber.ng] for immediate removal.
About Post Author