Shout out to my online peeps who absolutely cannot do without watching one video or the other. There are so many video sharing and entertainment platforms on the internet for your viewing pleasure. But there is none that compares in diversity of content with Google's YouTube site. YouTube is reported to be the second largest video sharing and social media website worldwide.
An estimated 2.562 billion users were registered on YouTube as at January 2022. What's more, at least 20,000 new videos are uploaded on the famous website daily.
Can I Download Youtube videos on My Device?
YouTube immensely favors the direct streaming of videos, rather than for any user to download the video for offline viewing. It is even easier to download YouTube videos on your mobile device (phones and tablets) but subject to two conditions:
Your download would reside on the YouTube app, not on your physical device. You have to open YouTube to access the video.
The owner of the video must permit users to download it.
YouTube Restrictions on Copyrighted or Licensed Videos
The current YouTube 'Terms and Conditions' do not permit or authorise users to download its videos outside the app to a physical device.
Firstly, because there are copyright restrictions on some videos. There are thousands (if not millions) of creators on YouTube whose videos have a copyright on them. For you to use such content, you are expected to seek the permission of the video author and if need be, pay for it. You simply cannot use such a video to make money on another site. Or upload it elsewhere for public viewing. These acts would constitute a breach of copyright that could attract legal action.
And secondly, because of those priceless ads – YouTube makes money through advertisement. So the more users watch these ads, the more it can generate income. And as adverts normally appear in YouTube videos, of course you cannot use the advert material for yourself either.
Why Download YouTube Videos?
There are ways around that limit. You may not have access to the internet all the time, so live streaming is not always convenient. And what if you need to watch a particular video again and again? Take for instance all of the educational stuff and tutorial videos out there on Youtube. It would be wise to download useful 'How Tos' and learning videos on your computer or phone for personal use, or later viewing.
And remember I said, FOR PERSONAL USE only. Never attempt to use them publicly without the creator's permission (to avoid copyright or license issues).
YouTube Video Download Using SS tag
That being said, there are a couple of useful video downloader apps out there that can serve your needs very well. For the purpose of this article, we will only dwell on the option of adding the 'SS' tag to the video link address. To use this option, you must have opened the YouTube website in a computer or mobile device browser. For example, opening 'youtube.com' in Google Chrome or MS Edge (but not the YouTube app itself). It works well on Windows and Mac laptops as well – test it out to confirm.
The option above will not work as intended if you get the video link directly from the YouTube app. Rather, I would recommend you proceed to the ssyoutube video downloader, or en.savefrom.net site (if you opened the YouTube app instead).
Here's how to go about it.
DISCLAIMER: This article DOES NOT in any way endorse or encourage the direct use of YouTube videos, especially copyrighted or licensed videos, without seeking the permission of the video creator. Please be guided. For avoidance of doubt, you can seek additional legal advice.
SS Tag Method
Step1: Ensure you are connected to the internet. Then open your browser (e.g. Chrome, Safari or Edge).
Step 2: Type www.youtube.com (and wait for it to open up).
Step 3: If you are not sure of the URL or video link of the desired video, use the 'Search' tool atop the YouTube window to type relevant keywords. Click the search symbol, then select the video from the options provided. Otherwise paste the video link directly into the Search tool if you have it.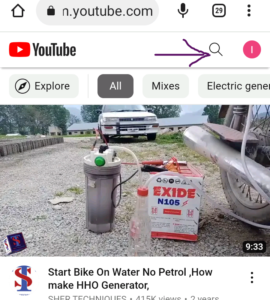 Step 4: Once the video appears, it would likely start playing immediately. You can stop it by clicking the screen area once – the Start/Stop button will appear. Use it, then click the screen area again to make it disappear.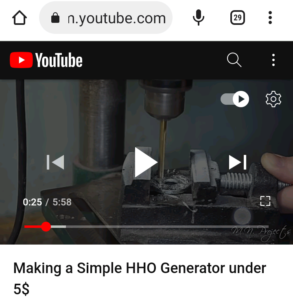 Step 5: Click inside the web address bar at the very top of the screen. Three options would appear. Select the 'Copy' symbol to copy the full video link address.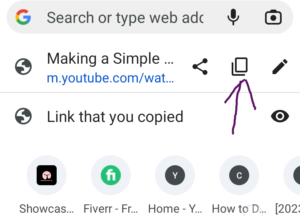 Step 6: Open another tab or window on your web browser. Paste the copied video link address directly into the web address bar atop the screen.
But you must edit the video link address. To do so, click inside the web address bar directly again to select the pencil tool.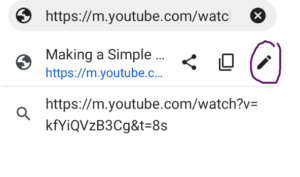 Then click inside the link text directly. Replace any letter(s) between the double front slash (following https) and 'youtube.com' with 'ss'. So your video link address should start with 'https://ssyoutube.com/……'. Hit the Enter button.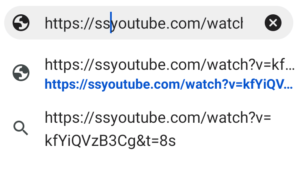 Step 7: The en.savefrom.net website opens up with the video you wish to download appearing on the screen.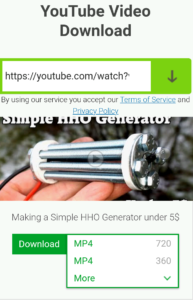 Use the 'Download' button below the video window. You may also select the video format you want from the drop-down box beside the 'Download' button, before clicking it.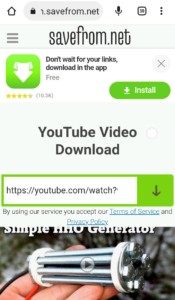 Step 8: You should see a 'Downloading…' message on top of the screen.

Wait until another prompt showing 'Download complete' with an 'Open' option appears later on.

Your download is now complete.
COPYRIGHT WARNING!
You may not republish, reproduce, or redistribute any content on this website either in whole or in part without due permission or acknowledgment.
.
Proper acknowledgment includes, but not limited to;
(a) LINK BACK TO THE ARTICLE in the case of re-publication on online media,
(b) Proper referencing in the case of usage in research, magazine, brochure, or academic purposes,.
.
All contents are protected by the Digital Millennium Copyright Act 1996 (DMCA).
The images, except where otherwise indicated, are taken directly from the web, if some images were inserted by mistake violating the copyright, please contact the administrator for immediate removal.
.
We publish all content with good intentions. If you own this content & believe your copyright was violated or infringed, please contact us at [info@cyber.ng] for immediate removal.
About Post Author