Does the name 'Julian Broadus' sound familiar to you? Well, perhaps not. Unless you are privileged to know about the famous ambassador of the family name 'Broadus'. It just so happens that Julian Corrie Broadus is a son of world-acclaimed rapper, Calvin Coldozar Broadus Jr., better known as Snoop Dogg. That fact is enough to accord the youngster a celebrity status. Let's find out what he has been up to.
The Birth of Julian Broadus
Julian Corrie Broadus was born in 1998 to Snoop Dogg and Laurie Holmond. Well – it is not one of the fairytale romance stories, for he was born out of wedlock. The circumstances of his birth turned out a bit sad for both mother and son. Apparently, Snoop Dogg met Laurie Holmond from way back in high school in Long Beach, California. From being friends, they became lovers. The duo maintained some sort of long-distance relationship even after graduation.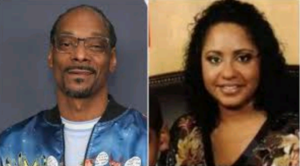 However, Snoop Dogg turned out not to be so perfect after all. Perhaps the circumstances of his career made him so – but he has an alarming weakness when it comes to sex. More details on this would come later.
Right around the same period he was seeing Laurie in high school, Snoop Dogg was into another relationship with Shante Taylor Fuller. Shante was another high school colleague of the rapper. As they grew closer, she showed a lot of interest in Snoop Dogg's rap songs. She and some other friends would listen to his music and give their opinions. The rapper started out in the music industry by collaborating with the likes of Dr. Dre and Tupac Shakur. And along the line, Shante became Snoop Dogg's music manager and promoter – there could be no turning back since then.
The rapper had already fathered two children with Shante before they wedded in 1997. And when the news of Snoop Dogg's wedding got to Laurie Holmond, she called the rapper to confirm it. It devastated her. Sometime after that, Snoop Dogg and Laurie Holmond met and got intimate, and Laurie got pregnant. She informed Snoop Dogg, who found it hard to handle the news because of his wife and kids. Laurie Holmond reportedly dragged Snoop Dogg to court after carrying out a paternity test which came out positive. That indeed Julian was Snoop Dogg's biological son became clear. Consequently, Snoop Dogg agreed to pay child support as is expected, but remained distant from the lad and his mother. Laurie Holmond ended up bringing up her son all alone.
Julian Broadus: Growing Up
Julian had turned nine years old before he eventually knew about his father and step-siblings. Since Snoop Dogg was an absentee father, it did not make much difference to him. That is, apart from the fact that he was forcibly brought into the spotlight. The absence of a father figure in his life made Julian quite sad. And he voiced it openly on social media, but learnt to deal with it. About 24 years later and at a height of about 6 feet 3 inches tall, he is unmistakably the son of Snoop Dogg judging by his appearance. But he has largely chosen not to walk in the footsteps of either his father or mother.
Julian Broadus: Career
Julian was passionate about two career paths from youth: the first being basketball and the other, music. He was a basketball player in high school, up until a hand injury stopped him from going any further. Thus he proceeded to explore music. His preferences led him to choose writing R & B and pop songs, not wanting to follow in his father's footsteps. He made his first attempt to release a song in 2018 and later took it down to refine it further. Though he has a strong interest in music, it is not clear whether he would press on with it.
Julian is currently enrolled in the University of California. He had entered the university to pursue a degree in Biology, but hinted at switching to a business-oriented course. Also Julian recently ventured into real estate business under the mentorship of renowned 'Love and Listening' star Tai Savet, a real estate agent himself.
Julian Broadus: Private Life
The revelation of Julian's paternity of course attracted a large followership to his social media accounts. But except for his undeniable link with his father who is a global celebrity, Julian Broadus largely maintains a private life. He also appears to be single at the moment.
Julian Broadus: Net Worth
Clearly Julian Broadus is already an heir to his father, Snoop Dogg's fortune. But apart from this, Julian so far managed to build an estimated fortune of at least 400,000 US Dollars (if not more) from his real estate business. And as at 2022, Snoop Dogg had an estimated net worth of 150 million US Dollars.
Julian's Broadus Father Snoop Dogg: Controversies
As of the moment, Snoop Dogg is physically separated from his wife Shante Broadus after two unsuccessful divorce moves. They agreed to meet and perform necessary duties together, but no longer live together under the same roof. The discovery of Julian's birth brought irrecoverable changes to their family. And to make things worse, Snoop Dogg reportedly has an addiction to sex. By the time he began to live apart from his wife and their kids, Snoop Dogg had become entangled in serial cheating accusations. He could not stop himself from visiting sex clubs either.
Snoop Dogg shares three children with his wife Shante: sons Cordell and Corde, and daughter Cori. His children are also actively into the music industry with their mother as their manager.
COPYRIGHT WARNING!
You may not republish, reproduce, or redistribute any content on this website either in whole or in part without due permission or acknowledgment.
.
Proper acknowledgment includes, but not limited to;
(a) LINK BACK TO THE ARTICLE in the case of re-publication on online media,
(b) Proper referencing in the case of usage in research, magazine, brochure, or academic purposes,.
.
All contents are protected by the Digital Millennium Copyright Act 1996 (DMCA).
The images, except where otherwise indicated, are taken directly from the web, if some images were inserted by mistake violating the copyright, please contact the administrator for immediate removal.
.
We publish all content with good intentions. If you own this content & believe your copyright was violated or infringed, please contact us at [info@cyber.ng] for immediate removal.
About Post Author