The manufacturing sector in Nigeria is a vibrant sector that has been contributing a significant portion to the Gross Domestic Product (GDP). In 2021 alone, Nigeria's manufacturing sector constituted 15% of the nation's GDP. The top 3 industries that make up this percentage are as follows:
Food, Beverages and Tobacco – 4.96%

Cement – 6.27%

Textile, Apparel & Footwear – 3.11%  
While the rest of the GDP composition comprises of contributions from:
Non-metallic products

Motor vehicles & assembly

Other manufacturing

Plastic & rubber products

Chemical and pharmaceutical products

Wood & wood products

Basic metal, iron & steel

Pulp, paper & paper products.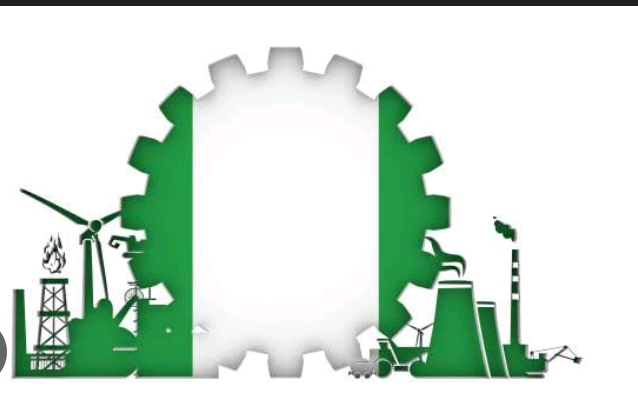 Ironically, the oil refining industry remained low key and unproductive. Nigeria is the 11th largest producer of oil in the world, producing 1.38 million barrels per day as at February 2023. As is widely known, the nation's major refineries managed by NNPC at Warri, Kaduna, and Port Harcourt are in a pathetic state. None of these refineries have received crude oil for further processing since 2021.
Additionally, the loss of workers and the dire necessity for rehabilitating the refineries makes it sad news indeed. This is a major blow for Nigeria's manufacturing sector and foreign revenue prospects in general. 
The Current State of Nigeria's Manufacturing Sector
Manufacturing is a critical aspect of the economy of every nation on the Earth. Nigeria is no exception. Manufacturing industry in general comprises that aspect of the economy involved in the turning of raw materials into finished goods or consumables.There is a fair distribution of these industries between the large-scale and small-scale industries in Nigeria. 
Some of these industries are home-based. And many of them are cottage industries that source their raw materials from the immediate locality. A large number of such cottage industries are located in rural areas, large towns and suburban centers in Nigeria. But we still find a few of them in the cities.
Most of the large manufacturing industries in Nigeria are concentrated in urban centers. These urban centers are distributed across the southwest, southeast, north central and Niger Delta regions. 
It is on record that since the COVID-19 pandemic, Nigeria's manufacturing sector has been counting significant losses. The Nigeria Bureau of Statistics reported a cumulative loss of 2.75% in Gross Domestic Product for the year 2020. However, the downward trend in Nigeria's manufacturing sector started years before the pandemic. 
Nigeria's Manufacturing Sector: The Challenges 
For some years now, it became clear that Nigeria's manufacturing sector could not contribute more than 5 percent to the Gross Domestic Product. The Nigerian government exhibited a general lack of concern for the plight of business owners and manufacturers for years. Neither the military nor civilian governments of the post-colonial era saw it fit to improve the investment climate in Nigeria. The gross over-dependence on proceeds of crude oil export (which were subsequently mismanaged by successive governments anyway), worsened the situation. 
Both local and foreign investors grappled with the effect of years of corrupt governance and indiscriminate change of policies as each new government stepped in.  Inflation, ever-increasing cost of raw materials, unstable power supply, high taxes and tariffs further damaged the manufacturing sector. Thus lower productivity and financial losses became the norm. This trend continued unchecked until certain multinational companies began to exit Nigeria for more favorable nations in Africa. 
Well over 50 international companies have shut down their operations in Nigeria and gone elsewhere, between 2015 and 2022. The most critical challenge they all faced was the difficulty in accessing foreign exchange to import raw materials when needed. Neither could they remit their earnings in foreign currency back to their parent companies as expected, resulting in frozen proceeds. 
The list of companies that have taken flight include Etisalat, ExxonMobil, Dunlop, Truworths, Tiger brands, ShopRite, and many others.
Nigeria's Manufacturing Sector: Central Bank of Nigeria to The Rescue
In a bid to reverse the woes of Nigeria's manufacturing sector, the Central Bank of Nigeria stepped in. The apex bank began to offer easily-accessible credit facilities to businesses in agriculture, information technology, and manufacturing industries. Particularly in the days following the COVID-19 pandemic. For instance, GBfoods benefited from the CBN's intervention and was able to complete its 20 billion Naira  tomato processing factory in Kebbi state. They thus had the opportunity to nurture their local farm in Kebbi state, and produce their prime product, Bama Mayonnaise locally. 
By July 2020, importers of corn were banned from accessing the Import and Export window of the foreign exchange market. They could no longer buy foreign currency. According to the CBN, that move was intended to increase local production, stimulate rapid economic recovery, and safeguard rural livelihoods. 
The CBN also promised to support investors in Nigeria's manufacturing sector, and is making moves to deliver that promise. Godwin Emefiele, the CBN Governor, recently mediated the signing a Memorandum of Understanding (MoU) between Procter & Gamble, and Colori. The MoU was signed to commence the local production of Oralcare toothpaste – a deal worth 35 million US dollars. 
Emefiele exhorted other multinational Nigerian companies to follow the example of Procter and Gamble to increase and sustain industrialization in the country. 
The Federal Government's Expected Role in Reviving Nigeria's Manufacturing Sector
In the same vein, it has become pertinent for the government to regulate and reassess all its import duties and restrictions on goods. A stronger supervisory role and input by the federal government would stop abuses on the part of customs officials and shipping regulators. 
A further reduction of import duties and taxes on raw materials would surely boost the capacity of our local industries to provide jobs. 
It is also important for the government to enforce a clear distinction between raw material and finished goods. This will put a stop to indiscriminate and abusive classification of goods meant for import or export. 
COPYRIGHT WARNING!
You may not republish, reproduce, or redistribute any content on this website either in whole or in part without due permission or acknowledgment.
.
Proper acknowledgment includes, but not limited to;
(a) LINK BACK TO THE ARTICLE in the case of re-publication on online media,
(b) Proper referencing in the case of usage in research, magazine, brochure, or academic purposes,.
.
All contents are protected by the Digital Millennium Copyright Act 1996 (DMCA).
The images, except where otherwise indicated, are taken directly from the web, if some images were inserted by mistake violating the copyright, please contact the administrator for immediate removal.
.
We publish all content with good intentions. If you own this content & believe your copyright was violated or infringed, please contact us at [info@cyber.ng] for immediate removal.
About Post Author