On the 29th of May 2023, Bola Ahmed Tinubu was sworn in as the 5th democratically-elected president of Nigeria. And in all honesty, the entire process leading to his election was riddled with sharp controversies. The incoming leader is no stranger in the corridors of Nigeria's political system. In fact, he has been a major player for many years.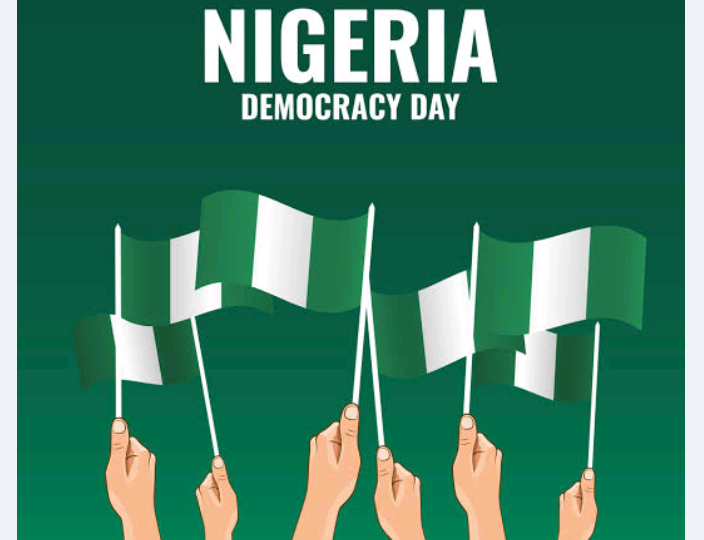 At the moment, the credibility of the incoming government is seriously questioned, but fingers are crossed and hearts are praying. That Nigeria's political system, one of the largest democracies in Africa, may soon break free from the democratic experiment it had been. And advance into one that respects the rights for inclusion and fair hearing by all its people. 
The Current State of Nigeria's Political System
Regrettably, Nigeria has been under tight control of a closely-knit and rigid political elite who recycle its members. And the political elite have seriously interfered with genuine political and socio-economic reforms from outside it. This has been the case both during the military and civilian regimes that controlled Nigeria's political system since independence. 
However, many protesting voices and civil societies would not give in to the dystopian situation, as Nigerians continue to demand for reforms. The #EndSARS protest of 2020 against police brutality was one such case, intended to reject government structures that oppressed them. For now, with a sigh, it seems Nigeria may have been plunged into the same cycle again. But there is no backing down.  
Leading up to these events were eight years of a tortured nation under the rule of Muhammadu Buhari. Buhari, a retired general, had taken the reins of rulership in Nigeria after winning the presidential elections of 2015. This would be his second time occupying the position of head of Nigerian government in his life. The first was in 1983 as a military officer  – a brief 2-year reign many people  regarded as high-handed and inflexible. It was part of a series of abusive military juntas that battered attempts to establish a responsible democracy in Nigeria right from 1966. 
However, Buhari's promise to engender positive changes in Nigerian governance this second time fell brutally short of expectations. The eight years of his rule reached the climax of institutionalized corruption, huge national debts, widespread insecurity, and rising inflation. Nigeria's public institutions and infrastructure, including healthcare, education, security forces, power generation, oil and gas, and environmental conservation, took a downturn. 
It was also a sensitive period of shaky diplomatic relations between Nigeria and other nations. Diplomatic workers and foreign nationals feared for their lives in Nigeria for the right reasons. While Nigerians were equally stigmatized and poorly represented by their government in foreign nations. Much of these issues remain unresolved yet, as Nigerians hope for the best in the new political dispensation.
The Structure of Nigeria's Political System: Our System of Democracy
Nigeria's political system currently operates based on the US model of democracy. The American-style presidential system was introduced in the Second Republic. Shehu Shagari, the second democratically-elected president of Nigeria following the 1979 presidential elections, ushered in a new constitution alongside his government. Thus, the British parliamentary system which ended in bloody circumstances in 1966 (the First Republic) following independence, was phased out. 
Nigeria's Political System: The Journey So Far
Followers of Nigeria's political system and journey would recall the shocking assassination of the prime minister, Tafawa Balewa in 1966. There was widespread dissension against the increasing control of political power by Northern Nigeria indigenes back then, leading to the sad event. And within a year of military take-over by two officers in quick succession (Johnson Aguiyi-Ironsi, then Yakubu Gowon), the Nigerian Civil War broke out. 
Lieutenant Colonel Odumegwu Ojukwu unsuccessfully led a secession movement to establish the Republic of Biafra in the southeast.  The devastating events of that war lingered for years particularly in the southeastern region, practically the epicenter of the battle. The government forces under Yakubu Gowon won the war, and Nigeria was split from three regions into twelve states. The Biafra struggle was (briefly) subdued in 1970. 
Two other military regimes followed the bloodless coup against Yakubu Gowon in 1975. That of General Murtala Mohammed who was assassinated in 1976, and immediately succeeded by his deputy, Lieutenant General Olusegun Obasanjo. Obasanjo handed over to Shehu Shagari following the 1979 general elections. 
The same Obasanjo would return after another three military regimes that overthrew the Shagari government for its incompetence and corruption, in 1999. Obasanjo's return in the capacity of a civilian appointed president, marked the Fourth Republic. He subsequently handed over to Muhammadu Buhari after the presidential elections of 2015. 
Abuse of Governance by The Nigerian Government  
In all these years following the First Republic, the same stories of government abuse pervaded both the military and civilian rules. Massive corruption, abuse of executive powers, looting of government treasury, tribalism, and religious bigotry continued to ravage the nation. 
Proceeds of crude oil export were largely pilfered by government officials, while oil bunkering was secretly ongoing. Nigeria's oil refineries were abandoned, and power generation projects deteriorated. There were widespread human rights abuses, increased cases of kidnapping and insurgency, as well as suppression of the Press and Mass Media. 
Democracy in Nigeria: A Renewed Hope
Nevertheless, democracy being still in its infancy in Nigeria, is experiencing a gradual revolution. Women, youths, activists and civil societies are vehemently advocating for democratic inclusion, and representation of all sections of Nigeria. Democracy still offers the hope of responsible governance; equity; reformed political, social and economic institutions; and a better standard of living overall. 
And as Doctor Leena Hoffman rightly pointed out in her June 2022 online article titled 'Democracy in Nigeria' thus:
"Democracy has not yet delivered a considerable uplift in living standards for most Nigerians. But it remains the only system of government which can offer the hope of reconciling the extraordinary plurality of religions, ethnicities, and political traditions of its large population.
"It is the only system of government which can create a fair society without resorting to oppression or the exclusion of considerable parts of the population.
"It is also essential for the rest of Africa that democracy survives in Nigeria. Half of West Africans are Nigerians and if democracy were to fail there it would have enormous implications for the rest of the continent and for the world."
Thus, democracy cannot be allowed to fail in Nigeria. The huge democratic project must answer our needs. And usher in a society built on equity, fair treatment, and preservation of our human rights and dignity. 
COPYRIGHT WARNING!
You may not republish, reproduce, or redistribute any content on this website either in whole or in part without due permission or acknowledgment.
.
Proper acknowledgment includes, but not limited to;
(a) LINK BACK TO THE ARTICLE in the case of re-publication on online media,
(b) Proper referencing in the case of usage in research, magazine, brochure, or academic purposes,.
.
All contents are protected by the Digital Millennium Copyright Act 1996 (DMCA).
The images, except where otherwise indicated, are taken directly from the web, if some images were inserted by mistake violating the copyright, please contact the administrator for immediate removal.
.
We publish all content with good intentions. If you own this content & believe your copyright was violated or infringed, please contact us at [info@cyber.ng] for immediate removal.
About Post Author