Starting a business in Nigeria (or elsewhere for that matter) requires determination, wisdom and discipline. Especially financial discipline. It also requires careful planning, and investigating how the local business environment operates.  But the potential to profit from Africa's largest economy is quite huge if you are focused. We are all aware of economic and political factors that affect Nigerian  business owners, but which nevertheless you can still surmount.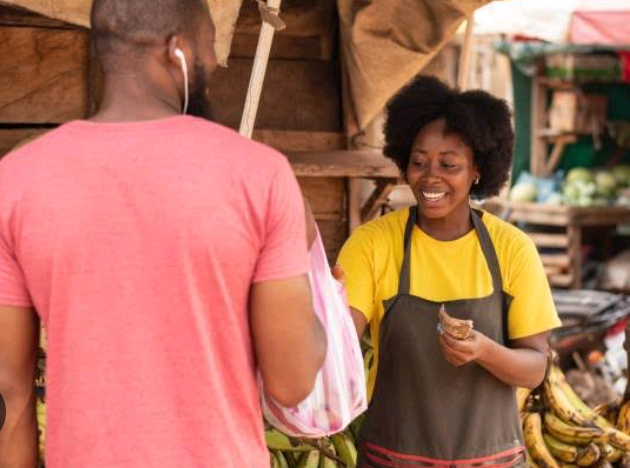 Business Funding – Where to Seek Financial Assistance
Clearly the biggest challenge in the path of starting a business in Nigeria is how to access funds to finance that business idea. Thankfully, there are now more private financiers who are willing to assist in setting up and running a business in Nigeria. They include:
Local and international philanthropists and donor organizations 

Angel investors who will take a share of your profits in exchange for their investment

Fintechs, commercial and microfinance banks willing to provide business loans and expert assistance as well
You can do your own online research and background checks to unveil an ample list of these organizations in Nigeria. In fact, more and more of them are emerging everyday. They are willing to assist in writing a business plan, provide training and mentorship, help to access grants, and provide loans. But you need to be ready to prove the viability and profitability of your business idea. 
Yet again there are a number of government programs backed with loans, available for potential and existing business owners in Nigeria as well. The government is particularly interested in Small and Medium Enterprises (SMEs), as they are in the majority. And SMEs immensely help the economy to thrive. 
These programs are usually run with the support of the Central Bank of Nigeria (CBN), Bank of Industry, and Small and Medium Enterprises Development Agency of Nigeria (SMEDAN) amongst other agencies. Most of these government loans attract low interest rates. They include the following: 
The

AGSMEIS

loan for SMEs, provided by the Central Bank of Nigeria (CBN)

Creative Industry Financing Initiative

(CIFI) loan for entrepreneurs in the creative industry (music, fashion, ICT and movies). It is supported by the CBN and GTCO Holdings. 

Accelerated Agricultural Development Scheme

(AADS) loan provided also by the CBN. It is available for entrepreneurs in the agricultural sector

Micro, Small and Medium Enterprises Development Fund

(MSMEDF), which is also a loan project funded by the CBN.

Healthcare Research and Development Grants offered by the CBN. 
There are stipulated criteria you must meet up with, in order to access these loans as a business owner. The full details are beyond the scope of this article; it will require doing your independent online research to gather all the requirements. But we will touch on some of them as you read along in this article. Let us find out the essential steps you need to follow in starting a business in Nigeria. 
Have a Clear Business Idea
You must clearly outline what product or service you want to offer the public right from the onset. Also understand that you may need to adjust on your product or service offerings along the way. But the main idea needs to be clear. In choosing a business idea, consider the following critical factors:
Your passion and interest. Do what you love; it will keep you motivated in the face of challenges 

Your skill set and experience in the chosen area of operation is very vital. You must be trained for the business.

Be ready to solve an existing problem or need in the marketplace. It means you must find out who your customers are, and how to connect with them

Investigate existing competitors who have a product or service similar to yours. You must be ready to make your product stand out in the marketplace

Find out how profitable your business idea will become, after examining the setup (and operational) costs. This is essential. Your idea must have the potential to yield meaningful profit in order to survive. 
Choose a Business Name
Your business name is your identity. So it must speak to, and appeal to your potential customers. Choose a clear, simple and unique name that easily reveals what type of business you are setting up. It must also be a distinct name not already registered with the Corporate Affairs Commission. 
Create a Business Plan
You need to have a business plan ready; it shows your level of seriousness in establishing your business. Your business plan is that document that states your business objectives, plans and operations, and every other salient information about your business. With a business plan in place, you can more easily obtain loans and attract investors. It will also guide your business decisions. 
Carry Out Market Research
It is necessary to investigate and understand the business environment where you are planning to set up your business. You also need to find out your potential customers, their needs, and how to effectively connect with them. This involves fact (and data) gathering about your target marketplace using both physical and online means. It may involve determining and using effective research methods such as interviews, surveys, questionnaires, (and any other method deemed suitable). Also note that you need to carry out market research continually to fine-tune your business and improve its operations and profitability. 
Choose a Strategic Business Location
You need to choose a good business location that will give you easy access to your customers, suppliers and everything important to your business. Plan out the cost, available resources, and how to access the vital needs of your business in that location (including customers, communication and transportation needs). Your chosen location can affect the success of your business venture in no small way. 
Decide on the Type of Business Structure that Works for You
Deciding on what business structure is needed by your business will determine its future performance in the market. The structure will decide which legal and tax requirements you will need to obey. It will also determine how the business will be effectively managed or controlled. It is best to seek expert advice from a lawyer and/or tax professional before choosing one.
Business structures in Nigeria could take any of the following forms:
Sole ownership /Proprietorship 

Partnership

Limited Liability Company

Public Liability Company (or Corporation)
Register Your Business and Obtain Permits
A typical small business will usually start out its operations on a small scale without obtaining government registration documents, for cost control. That is understandable. But as the business progresses and gains recognition, it would be proper to get your business registered with the Corporate Affairs Commission. Your business structure will also decide what documents and requirements are demanded from you. 
In general, you are expected to prepare and submit the following documents for your business registration:
An application form (provides by agents of the CAC)

Memorandum and Articles of Association

Payment of filing fees

Forms

CAC1.1

(particulars of director),

CAC1.2

(particulars of secretary) and

CAC1.3

(particulars of shareholder(s))
Following your business registration, you will need to obtain relevant government permits and/or licences to legally operate your business. And of course it will prevent you from getting into trouble with government regulatory bodies and authorities. This will be largely determined by the industry you are operating in, business location, and type of operations. As always, you need the guidance of a legal counsel or business consultant to do so.
So you will typically need to obtain permits and/or licences which include the following: 
Business registration and incorporation

Tax registration and identification number

Trade licences

Import and export licences (where necessary)

Zoning permits

Environmental permits

Health and safety permits

Fire safety permits
Open a Business Bank Account and Maintain Accounting Records
It is important to open and maintain a separate business bank account from your personal account. Thus will assure you to better plan and manage your business finances. You must also establish the tradition of keeping detailed and accurate accounting records. With these records, you can monitor your revenue, expenditure, and cash flow; prepare financial statements; and handle tax obligations. 
Access Funds for Your Business
We have already discussed a bit about accessing funds for your business from external sources. However, these are not the only ways you can provide funds to operate your business. In general, you may finance your business through personal savings, crowdfunding, family and friends, angel investors, microfinance loans, business grants, and venture capital. Investigate and consider all these options beforehand to ascertain the one that works best for your business. 
Get Your Equipment Ready
Every business venture will require essential tools and equipment to function in its daily operations. As an entrepreneur, you must carefully outline which tools and equipment you need, their cost, need for quality, and reliable vendors/suppliers. You may consider getting quality refurbished or fairly-used equipment, if they are available and cost-effective. 
Invest in Your Staff
Beyond the starting point, you cannot handle all your business operations alone. Especially when your business starts to grow in size and complexity. You will need to recruit and put in place a dependable staff and business partners that will form a strong team. They must be skilled people that can align with your business goals and objectives. You must ensure that right from the recruitment and interview stage. And be prepared to compensate them with meaningful salary packages to keep them motivated. 
Also, consider making provisions for additional training and support in the job, and build a positive work culture. There should be healthy communication, teamwork and feedback between you and your staff as a rule. 
Create a List of Reliable Suppliers/Vendors 
You need to make findings and prepare a list of reliable product suppliers or vendors that can meet your business needs adequately. Consider factors such as the quality of their product (or service), their proximity to your location, their responsiveness, and prices. Also, having more than one alternative ready is best. So if one supplier fails, another one can be quickly called upon.
Market Your Business
Of course you should plan to promote your business by reaching out to customers via every available communication channel. Advertising and marketing your product is a critical step in attracting your target customers. In doing so, you have to create a formidable brand name that will announce the unique qualities of your product. Then you should create a marketing strategy backed by careful research of your potential marketplace, customer needs, and available resources to promote your product. 
In this modern age, you are advised to use ALL AVAILABLE COMMUNICATION CHANNELS (both online and offline) to promote your product. Combining a good mix of social media advertising, organic advertising, and paid online advertising is very useful. Create and regularly publish meaningful and relevant marketing content that can connect (heart-to-heart) with your target audience. Set an affordable budget and plan out your marketing strategy. 
And as you put these strategies to work, you must evaluate the effectiveness of your campaigns periodically in order to improve on them. Web and social media analytic tools are very useful for tracking the success of your campaigns (or otherwise). By all means, use them judiciously. 
Recommended: Get an Insurance Policy for Your Business
One last note. You definitely need to protect your business assets against any unforeseeable event. Every business entails some degree of risk taking. You must manage that risk such that your business does not crumble due to unplanned mishaps. Thus you need to get an insurance policy to cover your business. Carefully investigate available insurance providers, their offerings and conditions, that can effectively cover your kind of business. 
In Conclusion
With proper research, planning, management, promotion and re-evaluation, your business can succeed and profit in Nigeria. These steps must be repeatedly carried out to ensure that your business continues to thrive. Take heed also not to ignore relevant government laws, regulations and taxation that are applicable in your industry. With these in place, we encourage you to go forth and prosper in your business venture. Put in all the necessary work, and you will surely not be disappointed. We wish you success and great luck in your entrepreneurship journey.
COPYRIGHT WARNING!
You may not republish, reproduce, or redistribute any content on this website either in whole or in part without due permission or acknowledgment.
.
Proper acknowledgment includes, but not limited to;
(a) LINK BACK TO THE ARTICLE in the case of re-publication on online media,
(b) Proper referencing in the case of usage in research, magazine, brochure, or academic purposes,.
.
All contents are protected by the Digital Millennium Copyright Act 1996 (DMCA).
The images, except where otherwise indicated, are taken directly from the web, if some images were inserted by mistake violating the copyright, please contact the administrator for immediate removal.
.
We publish all content with good intentions. If you own this content & believe your copyright was violated or infringed, please contact us at [info@cyber.ng] for immediate removal.
About Post Author