The 'home away from home' experience is something you will likely crave at one time or another. This is the entire scope of tourism.
Sustainable tourism in Nigeria can potentially go a step beyond merely enjoying the sights and sounds of Nature and human history around us. We can promote sustainable tourism as Nigerian citizens to heal and preserve our lands, natural water bodies, air quality and our well-being. 
In this article, we beckon our readers to explore sustainable tourism in Nigeria. And why the Nigerian people need to join hands and promote sustainable tourism for our own good.  
Sustainable Tourism in Nigeria: The Definition
The Encyclopaedia Britannica defines tourism as:
"the act and process of spending time away from home in pursuit of recreation, relaxation, and pleasure, while making use of the commercial provision of services." 
In essence, tourism is a human activity where people seek to have a guided fun experience far away from their familiar environments in exchange for payment. The stress, embarrassment and dangers that might crop up during an individual's unguided tour of any destination would thus be avoided. There are already "established systems of provision" to cater for the tourist, according to the Britannica. 
Sustainable tourism by extension, was defined by the World Tourist Organization and the United Nations Environment program as:
"tourism that takes full account of its current and future economic, social and environmental impacts, addressing the needs of visitors, the industry, the environment and host communities".
The practice of sustainable tourism hinges on self-responsibility as humans. To critically limit the negative effects (thereby promoting the positive ones) of tourist and other human activity on our environment, cultural heritage and livelihood. Through sustainable tourism, we should aim to create jobs, minimize environmental pollution and stop the damage to cultural heritage sites. We should also preserve wildlife, and promote the efficient use and recycle of energy and waste materials. 
Our oceans, water bodies, air, lands and forests need to be cleaned up from environmental waste, and maintained as such. Such waste include plastic, greenhouse gases and chemicals. The citizens should also be carried along through enlightenment. Educating the masses about the importance of preserving human and wild life through sustainable activities would mightily help everyone.  
The Origins of Tourism
Tourism began a long time ago, likely the direct result of human migration, trade and travel which became inevitable. Ancient people moved around, discovered and settled in different places either out of necessity or by design. The shocks of Nature and human conflicts drove people from place to place in search of a better place to live, or to hide away.  There was also the need to find out who their neighbours far and near were. And what they had to offer. 
Heritage tourism (a visit to ancient sites of historical importance) was actively practiced in ancient Greece and Rome. By the 16th Century, upper-class Europeans were already embarking on tours of France, Germany and Roman heritage sites. And as tourist activity easily overlapped other purposes, it continued to expand. Such overlapping activities include religious pilgrimages, business trips, educational travel, and health tourism. 
Sustainable Tourism in Nigeria: About Ecotourism
Perhaps the most vivid and unforgettable form of sustainable tourism is ecotourism – that is, a visit to see Nature's wonders, carefully managed through sustainable activities. We can make mention of specific eco-friendly destinations in Nigeria where sustainable tourism is taken seriously. And we urge the people and government of Nigeria to continue such initiatives. Here is a guided tour of some of those eco-friendly destinations below.
Sustainable Tourism in Nigeria: Top 11 Eco-friendly Destinations to Visit
Erin Ijesha (Olumirin) Water falls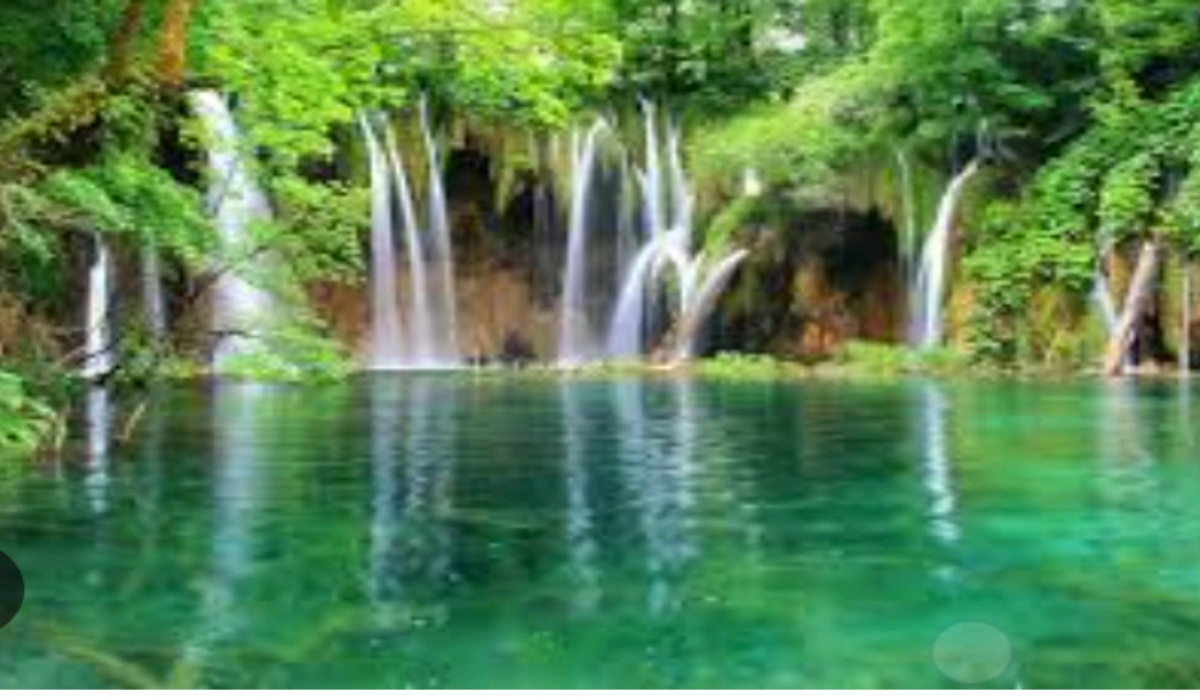 Located somewhere near the town of Ilesha in Osun state of Nigeria, this interesting waterfall is positioned high up a rocky mountain. The waterfall is set at seven different levels. At the top of the mountain is an ancient village called Abake. The waterfall is considered sacred by the indigenes in that region. 
Ikogosi Warm and Cold Springs
Ikogosi town in Ekiti state of Nigeria is home to the famous Ikogosi Warm and Cold springs. These warm springs flow nearly parallel to the cold springs but from two different sources, until they meet at a confluence. The warm springs is reported to be around 70 degrees Celsius at its source, and 37 degrees Celsius at the confluence. 
Idanre Hills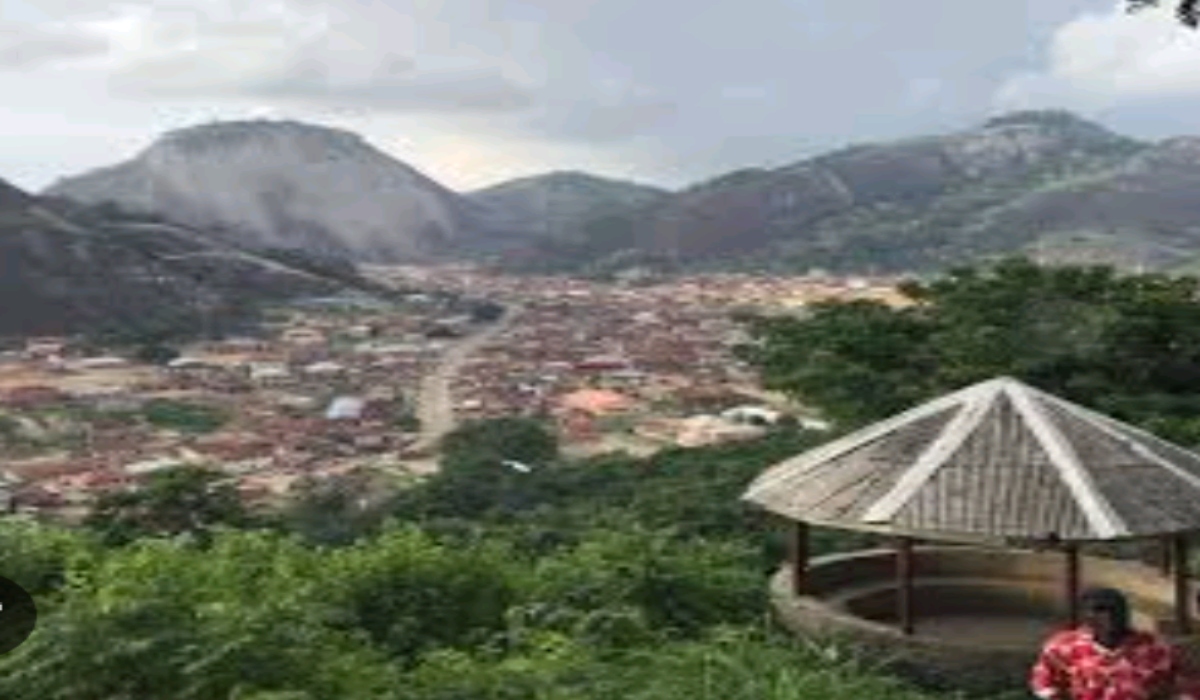 This spectacular hill is located about 3000 feet above sea level in the ancient town of Idanre, Ondo state of Nigeria. The ancient inhabitants of that site live there several centuries ago and left some curious relics. That includes the Agbaogun footprint, Owa's Palace, thunder water (Omi Apaara), shrines, the Old Court, a belfry, and burial grounds. 
Gurara Falls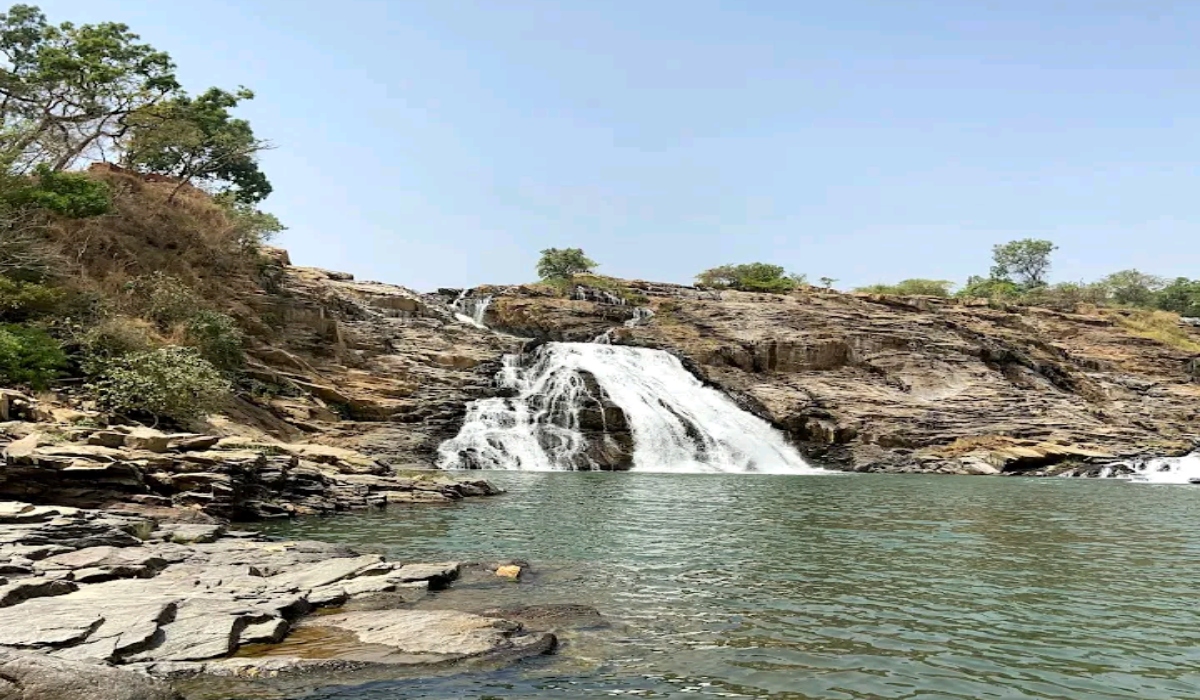 The Gurara Falls is a waterfall located 30 feet above the Gurara river, along Suleja-Minna road in Niger state. Gurara Waterfalls and Gurara River were named after two local deities called Gura and Rara. This natural wonder was first discovered by a hunter called Buba in 1745. Later on,  European settlers arrived in 1925 and preserved the site as a tourist destination and recreational center. 
Kwa Falls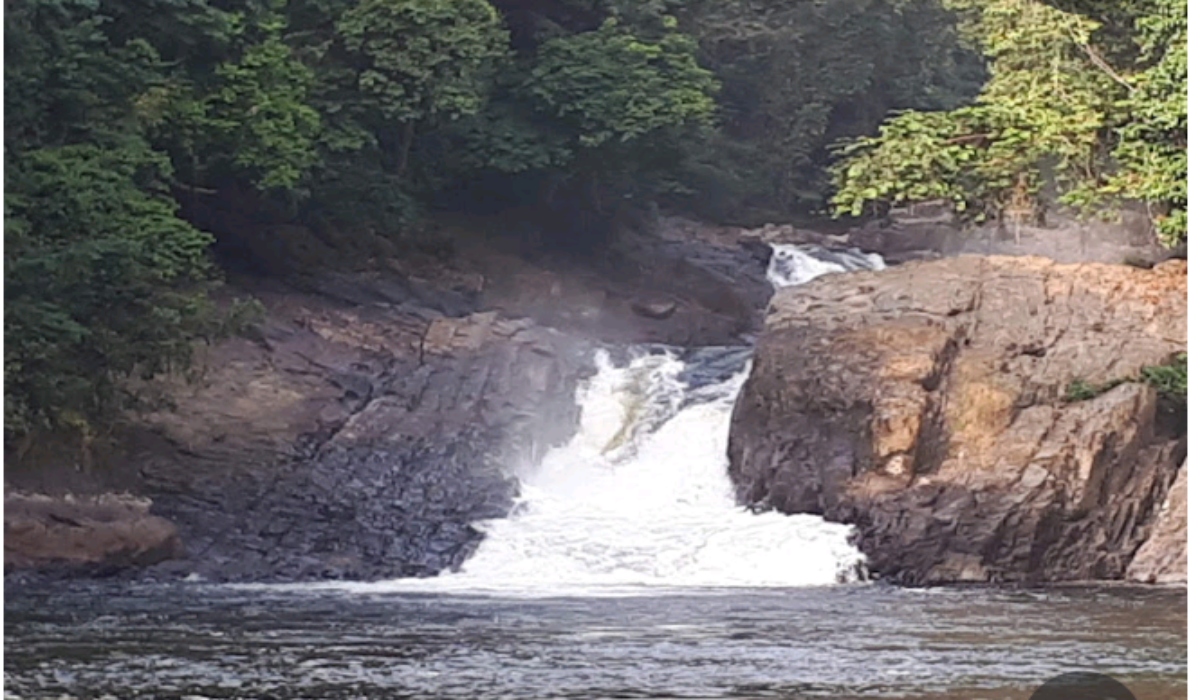 The Kwa Falls is a waterfall that originates from the Oban hills in the Cross River National Park, Cross River state. These waters flow down the Kwa river to join the Criss River estuary. It is situated about 25 kilometers from Calabar, the staté capital. It is surrounded by dense rain forest vegetation. There is a deep pool at the bottom of the waterfall. Also, a staircase of 234 steps leads from the ground to the plain at the top. 
Badagry Beach and Heritage Sites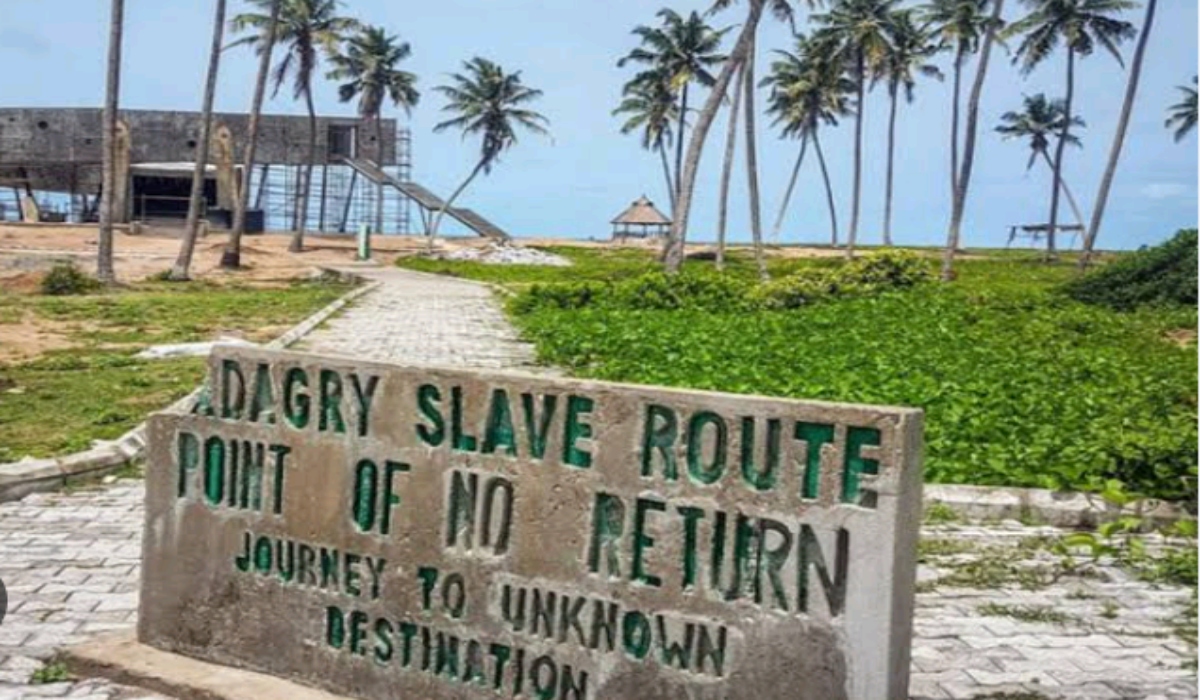 Badagry is an important town used in historical times as the centre of slave trade around the 1800s. The Badagry Beach nearby is just 40 minutes away fron the Lagos-Badagry expressway. Full of coconut trees and seaside huts, it is a popular holiday resort for beach lovers. 
Lekki Conservation Center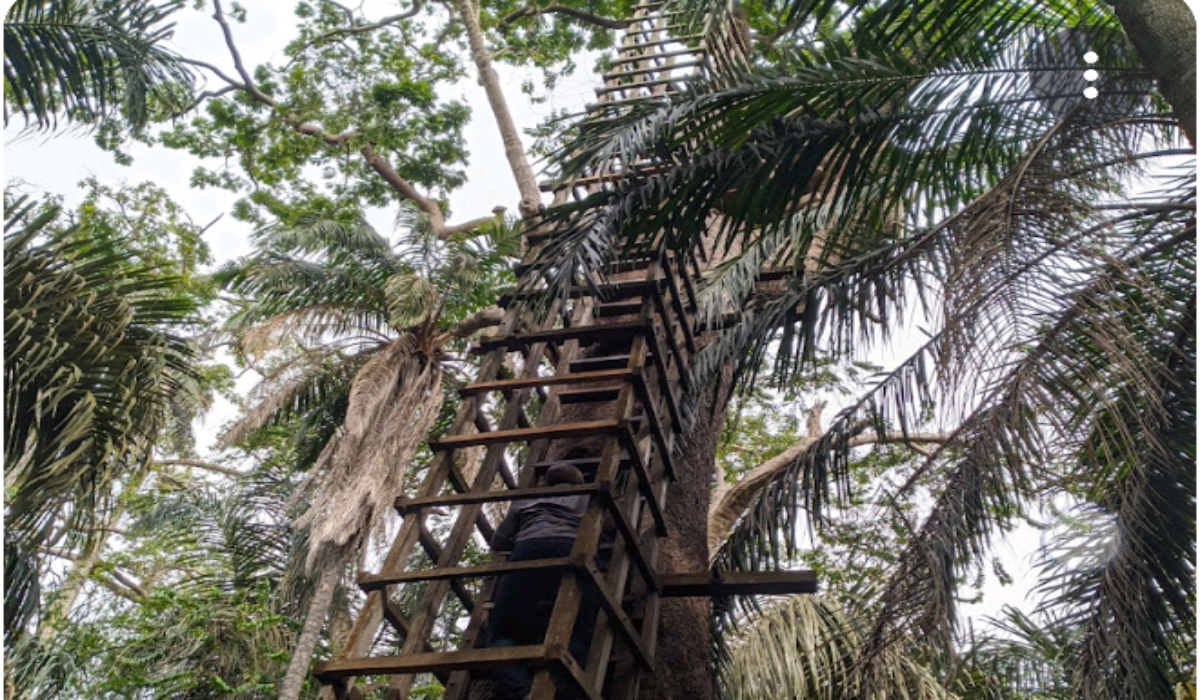 Lẹkki Conservation Centre is a 78-hectare nature reserve located in Lekki Area of Lagos. Built by the National Conservation Foundation in 1990. The place features a canopy walkway of about 402 meters long. Animals roam freely in this spectacular place full of coconut trees. There is a library, a seminar and conference center, Tilapia fish ponds and a tree house, amongst other curious sites there.
Obudu Mountain Resort & Cattle Ranch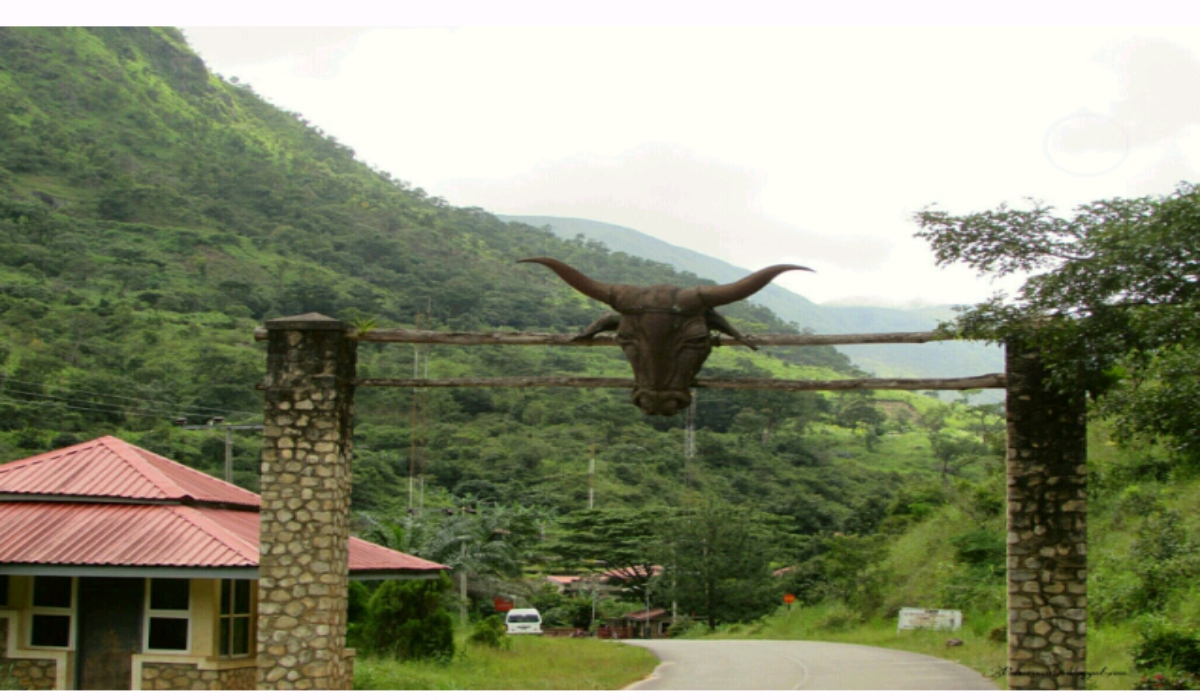 Obudu Mountain Resort is a set of mountains located in the deep forests of Cross River state of Nigeria. It is close to the Cameroonian border. At the top of the mountains is a plateau, and the temperature up there is quite cool. The aerial view surrounding the mountains is so beautiful and unforgettable. 
Osun Osogbo Grove
Osun Osogbo sacred Grove is located along the banks of the Osun river in the dense forests of Osogbo, Osun state. A traditional worship site that is several centuries old, it was restored from advancing ruins by a visiting Austrian named Susan Wenger. Wenger remained a custodian of the sacred grove until her death in 2009. It was declared a UNESCO World Heritage site in 2005.
Yankari Game Reserve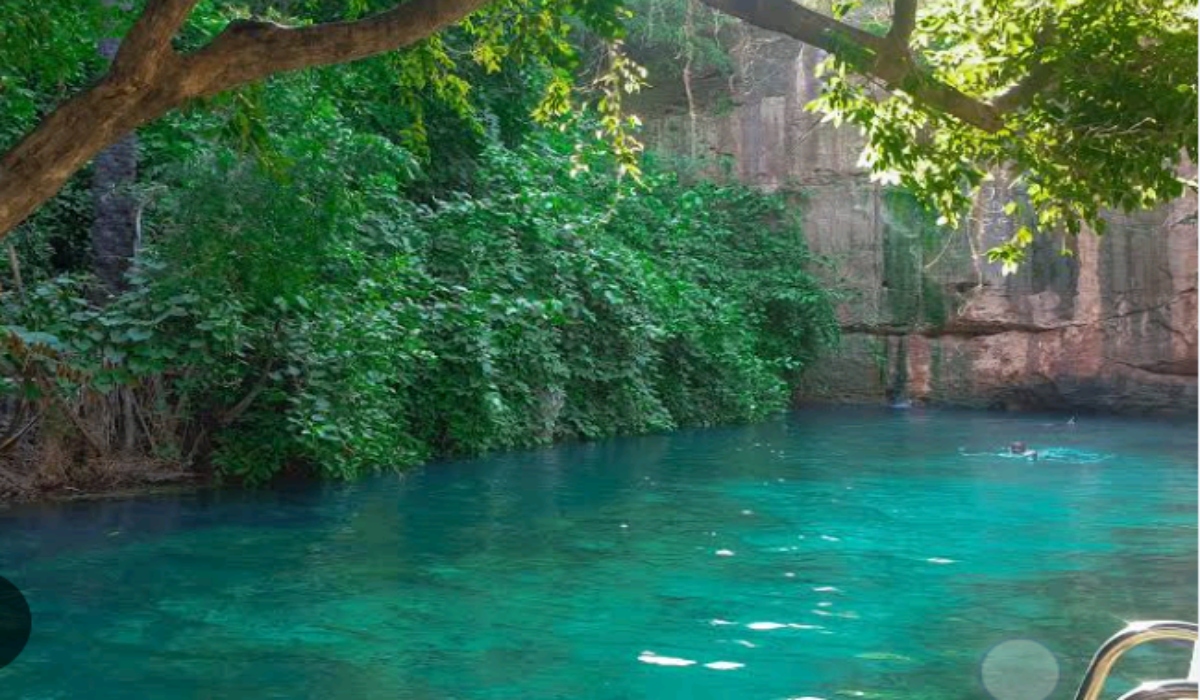 This large wildlife park is found in the south central region of Bauchi state. With an area of 2,244 square kilometers, it is the largest national park in Nigeria. There is a broad diversity of plant and animal life there. It is also home to several natural warm water springs.
Olumo Rock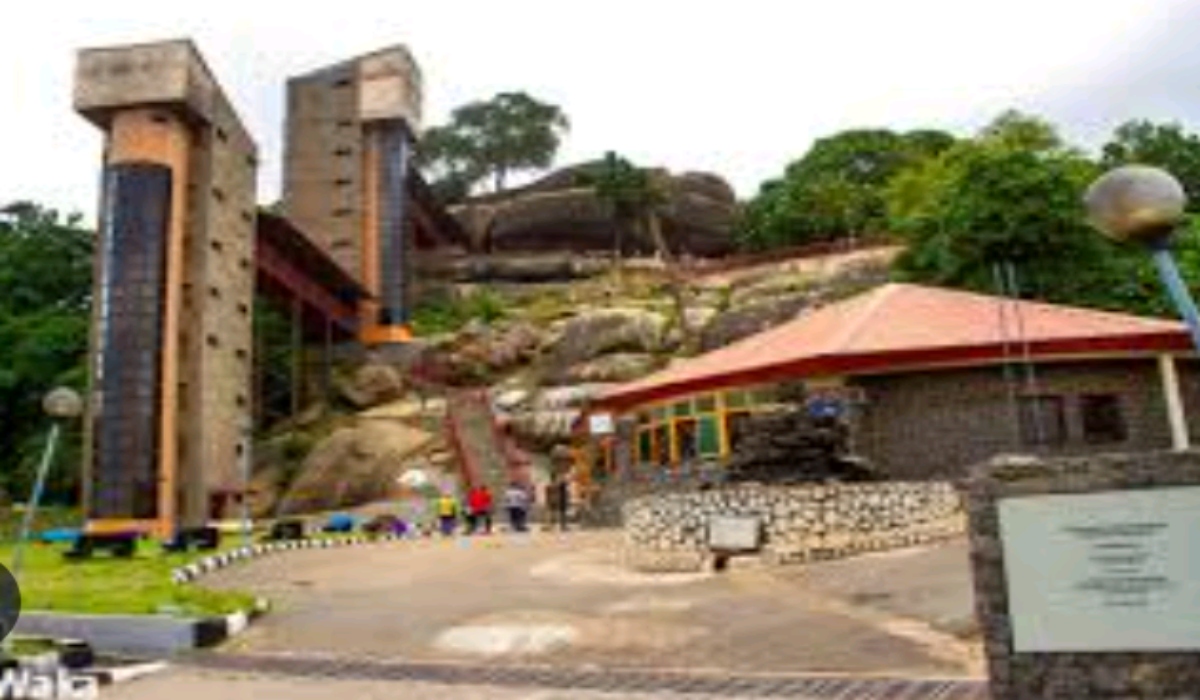 Olumo Rock in Abeokuta, Ogun state was the famous natural fortress and hideout of the Ẹgba people in ancient times. This was during the inter-tribal war of Ibadan and Ẹgba tribes in the 19th century. The huge granite rock stands at 137 metres above sea level. It has been preserved ever since then as the symbol of the Ẹgba nation, and an important cultural heritage site.  The city of Abeokuta was named after the rock. 
Conclusion
Tourism is an economic activity Nigeria is yet to explore in full.  But the potential to turn it into a multi-million Naira purpose-driven industry is totally possible. 
And above all, the government and people of this nation owe it to themselves to preserve the natural endowments of the Nigerian landscape. That is, if we are to escape the effects of pollution and environmental degradation due to careless human activities. Therefore sustainable tourism is necessary for our future survival. 
COPYRIGHT WARNING!
You may not republish, reproduce, or redistribute any content on this website either in whole or in part without due permission or acknowledgment.
.
Proper acknowledgment includes, but not limited to;
(a) LINK BACK TO THE ARTICLE in the case of re-publication on online media,
(b) Proper referencing in the case of usage in research, magazine, brochure, or academic purposes,.
.
All contents are protected by the Digital Millennium Copyright Act 1996 (DMCA).
The images, except where otherwise indicated, are taken directly from the web, if some images were inserted by mistake violating the copyright, please contact the administrator for immediate removal.
.
We publish all content with good intentions. If you own this content & believe your copyright was violated or infringed, please contact us at [info@cyber.ng] for immediate removal.
About Post Author