There are amazing benefits of traveling solo if you don't mind such a trip. I laughed a bit after reading an article on jilted lovers who want to escape and heal gently (after being served an unsavory 'breakfast')!! Sincerely, there are times you need an escape from painful memories, all alone. And there are destinations that meet that need.
Traveling solo also affords you the opportunity to think, meditate, discover and reconnect with yourself. You also have the freedom to try out new experiences with little or no hindrance. And furthermore, you get to save some money spending on yourself alone.
I venture to recommend some of the best fun travel destinations for solo travelers around the world. For added benefit, take note of those places where you can spend less and still enjoy yourself thoroughly.
Iceland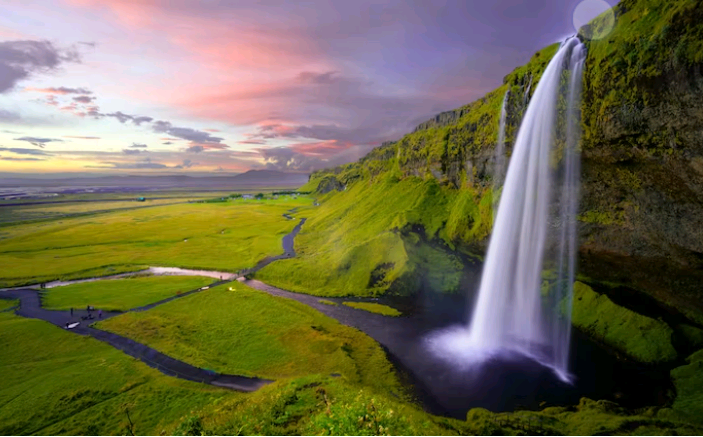 Iceland ranks number 1 among the safest places in the world. That is a strong selling point for tourism in the beautiful though small European nation. There are open lush natural spaces, wild vegetation, waterfalls, lakes, thermal pools and deliciously beautiful landscapes good enough any day for an outdoor person. And the mountainous region of Landmannalaugar looks eerily beautiful in winter, you need to see it. These landscapes are not far away from the capital city of Reykjavik, which is a bonus.
Land at the airport and start enjoying the scenery immediately. Here you can enjoy perfect time alone and get lost in deep meditation. You can easily take a tour using the popular car rental services also, especially around the famous Ring road. Whether you choose to go solo or with a friend, you will surely enjoy it.
Also Read- Tips for Decorating Your Home on a Budget
Language is not a problem, as the majority of Icelanders speak English. They are also a small population of friendly people with a high level of mutual trust. The trust level is so high, you might leave your car unsecured and there would be no issues by the time you return.
A caveat, though – Iceland is not a cheap place. You will need to stash up your pockets. Or learn to buy your own provisions and make use of the cheaper hostels in town.
New Zealand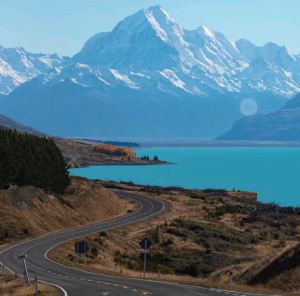 New Zealand is not only one of the safest countries on Earth, you will equally find plenty of solo travelers you can interact with. There are many shared lodgings around town, so relax your mind about spending on a budget. The country's inhabitants speak two official languages of English and Mori. So language is not much of a problem.
From the north to the south, you will encounter lovely coastlines, glowworm caves, geothermal springs, beautiful forests, mountains and glaciers. And towards the southwest is the South Island, accessible by boat. This beautiful and fun area of New Zealand is the base of Queenstown, the nation's bubbly capital city.
Japan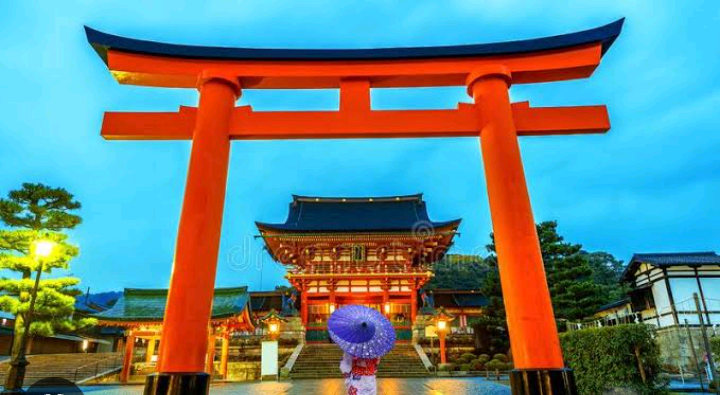 You will love Japan for its neatness, remarkable orderliness, and safety. The people are so friendly and polite, ever willing to assist you. However you may have to deal with the language issue. The official language, Japanese, is spoken and used far more than English or any other language. Expect to see plenty of Japanese street signs. But the friendliness of the inhabitants there by far makes up for the language barrier. As long as you can use hand and body movements to indicate what you need, you are good to go.
And Japan is far ahead in technology. You will see clear signs of that technological prowess everywhere in their transport, buildings, public facilities, offices, mention it. There are a wide assortment of exotic (and even strange) food, peculiarly built but interesting buildings, hotels, temples, and structures. And of course an interesting culture.
A visit to the famous Mount Fuji, Shikoku Island, Arashiyama bamboo forest, Byodoin Buddhist temple, Toni tẹmple and over a thousand of other temples and historical sites will leave a pleasant mark on you. Finally, never leave Japan without visiting the three interesting cities of Osaka, Tokyo and Kyoto.
Costa Rica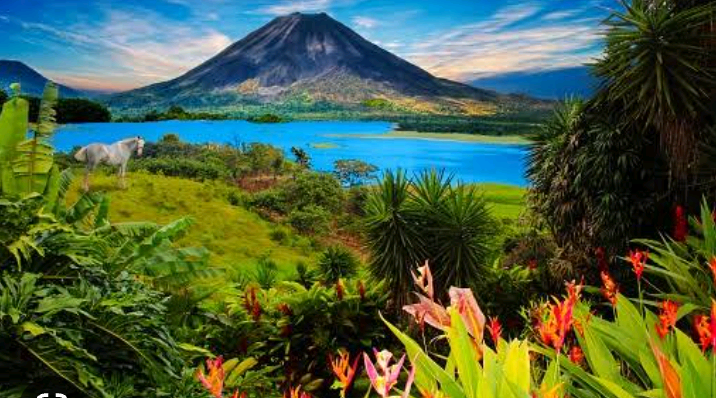 This beautiful South American country is a Nature lover's delight and a safe destination for solo travelers – especially females. In this country, you are sure to find an amazing variety of plant and animal wildlife. Unique coastlines and beaches, waterfalls, deep forests and natural parks make this appealing country stand out. There is plenty to enjoy outdoors.
Australia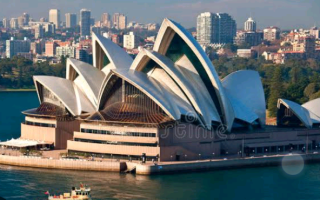 This huge island and the world's tiniest continent is a perfect getaway spot – particularly the cities of East Coast Australia: Melbourne and Adelaide for the mention. And fear not, there are enough beaches and coastal views to thrill you in the many towns and cities found in that region. Additionally, Australians are highly social people, you simply can't feel too lonely.
Spain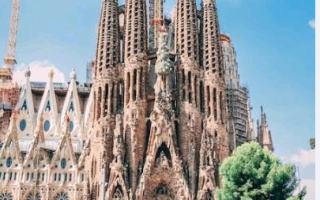 Spain is full of life, I can assure you. The country offers a broad range of experiences to match everyone's taste. From the boisterous cities to spectacular, quaint towns, you will never be bored. The people are nice and fun to mix with. And many of the locals speak English, besides the well-known Spanish tongue. In spite of the fun and activity, the sunny country would surely not disappoint any solo traveler.
The Mediterranean country has almost every delight you can dream of. Check out its many scenic beaches and vast natural landscapes. There is top-quality food around town to indulge in. Exquisite buildings and museums sprawl its famous cities. The Sagrada Familia Basilica and the Alhambra are amongst such awesome structures. Make a mental note to visit the cities of Seville, Madrid, Malaga and Barcelona before you leave, you will not regret the experience.
Switzerland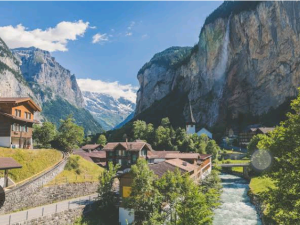 Switzerland is one of the four safest countries on the Earth right now. Here you will find the famous Alps mountain range. And all around the country, you will find many lakes and mountains with an exciting view. A visit to famous cities of Zurich, Bern, and Geneva promises to expose you to wonderful scenery and an unforgettable experience. The towns and villages are also nested in lush, restful-looking wild vegetation.
Get ready for a gourmet treat of the best chocolates and cheeses you can find anywhere around the world. Switzerland is a beautiful country, and is particularly recommended for female travelers.
Canada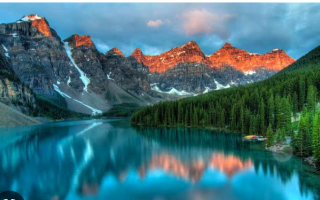 Yes – Canada, the country of a million lakes. The multicultural, safe and friendly country with two official languages of French and English, is a treat for those who wish to travel alone. Canada is full of extraordinarily beautiful natural landscapes – from mountains to lakes, numerous coastal regions, arctic regions and forests. A bit of desert somewhere around as well. The cities of Canada are also breathtaking and well-developed.
Thailand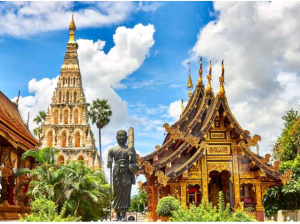 Thailand has many exciting attractions. And it is a favourite tourist destination for many other adventurers like you. You will meet a lot of them once you step out of the plane into town. Generally the country is a cheap travel package and a friendly country. Right from arrival at the airport in Bangkok (the nation's capital), be prepared to embark on a refreshing tour.
There is plenty of delicious street food, English-speaking immigrants, and access streets are easy to navigate. The south of Thailand ushers you into mesmerizing islands that are a delight for swimmers and divers. And towards the north is the Chiang Mai region – where you will encounter temples and elephants to play with. There are even cooking classes you can join. Also, the country boasts of temples where you might desire to do some meditation.
Thailand is full of fun destinations, towns and cities. From the Thung Theao natural park, to Krabi's caves, Rai Leh beach, Phi Phi and Simian islands, Bangkok national museum and the Grand Palace, there is never a dull moment.
Singapore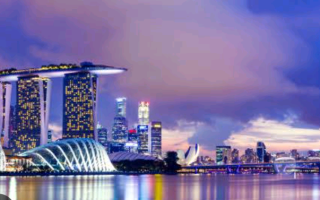 This extremely clean country has a lot of English speakers, so you can feel at home. It has many attractive fun spots, city centers and delicious food. You need to visit the Supertree Grove with its numerous giant trees set in a background of music. You can never be bored. And it is certainly a great choice for solo travelers (with emphasis on females).
However, Singapore has a weak point for being an expensive place. You will need to be careful to plan your trip. Also, you will likely benefit from getting some guidance on low-cost and free spots to visit there ahead of time.
Further Suggestions for Solo Travelers
Some other famous and recommended fun spots around the world for solo travelers include Amsterdam, New York city, Indonesia, Malaysia, the Maldives, Hawaii, Paris, Greece, Finland, Sri Lanka, Namibia, Slovenia, Guatemala, Ireland, Cuba, Portugal, Bali, Vietnam, Germany and Norway.
If you are mindful enough, with a bit of research you can find just the right travel destination for you. And at a reasonable cost.
COPYRIGHT WARNING!
You may not republish, reproduce, or redistribute any content on this website either in whole or in part without due permission or acknowledgment.
.
Proper acknowledgment includes, but not limited to;
(a) LINK BACK TO THE ARTICLE in the case of re-publication on online media,
(b) Proper referencing in the case of usage in research, magazine, brochure, or academic purposes,.
.
All contents are protected by the Digital Millennium Copyright Act 1996 (DMCA).
The images, except where otherwise indicated, are taken directly from the web, if some images were inserted by mistake violating the copyright, please contact the administrator for immediate removal.
.
We publish all content with good intentions. If you own this content & believe your copyright was violated or infringed, please contact us at [info@cyber.ng] for immediate removal.
About Post Author