Have you noticed the incredible muscular build of many active footballers around the world? We can attribute that to regular physical training and exercises. And we believe Nigeria's top footballers are no exception. A professional footballer must stay fit and acquire necessary skills through carefully chosen exercises, regular field drills and a planned diet. All these will ensure they build their bodies sports-ready, in spite of the wear and tear of the sport.
A recent study was carried out by the International Federation of Professional Football Footballers' Associations. While investigating the training of elite footballers, they also discovered that about 80% of these footballers face serious risk of critical injury. Not only that, the health and careers of players are hugely impacted by playing many matches within a short period, and by frequent international travels. 
More likely, the chance of serious, slow-healing injuries that could impact a footballer's career will be reduced with regular training sessions and physical exercise. 
The General Training of Football Players
The training of football players generally comes in two phases: the Team Plan and the Individual Plan. There is emphasis on the word 'plan', because planning is as important as the actual training. The team coach must come up with an alternating exercise and rest regime that would both build up players, and enable their bodies to rest and recover. We must not ignore the importace of good diet as well.
The Team Plan

will include three factors. First, a carefully chosen number of training sessions. Secondly, the appropriate length of time for training and relaxation periods. Thirdly, the intensity of training that would ensure the footballers' bodies are responding positively and achieving fitness goals. 

The Individual Plan

is a custom-designed one that matches the age and level of readiness of each player.
Let's explore the fitness secrets of some of Nigeria's top football players. And prepare to find out some hilarious but genuine routines!
Victor Osimhen
Victor Osimhen (born December 1998) is currently a forward striker, playing for the Serie A football club Napoli in Italy. The Edo state indigene is one of the top football strikers in Europe (and the world). And definitely one of the richest football athletes, as well as amongst Nigeria's top footballers.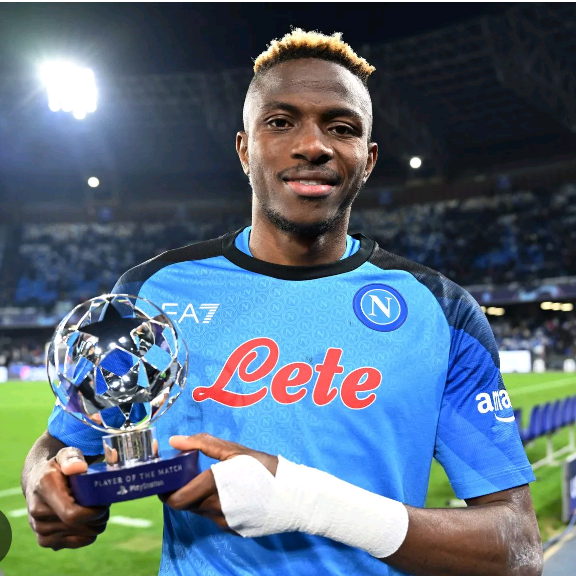 The energetic player that he is, Osimhen insists that he cannot forgo the Nigerian diet. His favorite foods remain Semolina, egusi and meat; as well as beans, rice, potatoes, fish and vegetables. Luckily for him, he has a customer, a Nigerian restaurant operator named Patience Erbor in Naples. Patience Erbor has been running the Sharon restaurant in Torino, Naples for 13 years. Thus, she has regularly supplied Victor all his culinary needs. 
 Victor Osimhen has successfully combined the rigorous training routine at Napoli, with a robust Nigerian diet over the years. We believe in his ability to rebound and take his place. Kudos to his sportsmanship. 
Alex Iwobi
Alex Iwobi (born May 1996), a nephew of Nigerian football legend JJ Okocha, is currently a midfielder for English football club Everton. We can say for sure Alex is a gym freak.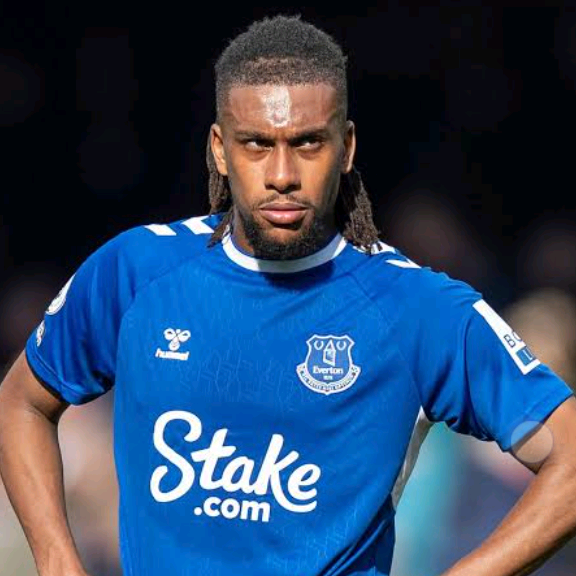 Nor does he play with the typical swallow foods of Nigeria. He once joked about eating pounded yam before a major match (how far that is true we can't say). And sometime in October 2022, he was pictured eating eba and draw soup after a 3-0 win against Crystal Palace. 
Iwobi had begun training as a football player as early as six years old, under the watch of Arsenal football club. And luckily for him, he enjoyed great support from both his parents and his elder sister. They eagerly helped him to do exercises and extended training sessions at home back then. The likes of Mesut Ozil and Alexis Sanchez would jokingly encourage him to stay focused, though he was small in size. 
Under the new Everton manager Sean Dyche, Iwobi has had to put up with a very rigorous training schedule. For the past three years till now in 2023, he was made to play different positions on the pitch. And the player learnt to adapt fast to changing roles and constant, focused drills. In all, it has paid off. For evidence, Iwobi joined his team to achieve a win over Premier league leader Arsenal in February 2023. 
Oshoala Asisat
Asisat Oshoala (born October 1994) is a female 5-time winner of African Women's Footballer of the Year, who plays for Spanish Liga F club Barcelona. An excellent world-class player, she rose above lack of support from her parents. Many years of training at local and international clubs helped Asisat to reach her present status. And she is not relenting.
Asisat has put so much into her physical fitness and constant training. Right now she is seen as a mentor to aspiring female footballers. She has even set up her own all-girls football training academy, the Asisat Oshoala Academy. 
Asisat once hinted at her love for Nigerian food by requesting for amala on social media, after being served intercontinental food. That was in 2021. 
Kelechi Iheanacho
Born August 2017, Kelechi is presently a football forward for Leicester City FC. The youngest child of four children from a poor family, Kelechi was determined to be a footballer from a young age. His two elder brothers also played street football with him while growing up. But their passion for the game did not match up with that of Kelechi. Today he is one of Nigeria's top footballers.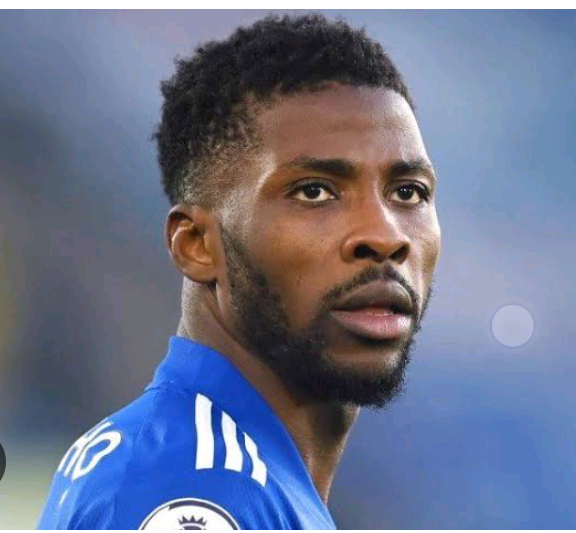 And his father vehemently opposed his interest in football, insisting he should focus on his academics. It took the intervention of one of Kelechi's teachers to change his father's mind. He joined the school team to win a state competition. And the rest as they say, is history. 
Since his debut as a teenage player in Manchester city till data, Kelechi has thrilled his coaches and teammates with his performance. He has done extra hard work at training, and delivered several goals. At a time, he was put through special additional drills away from teammates in 2020, following the coronavirus lockdown. 
Kelechi declared in a recent interview that he is definitely in love with Nigerian food. However, he stated that such foods as eba or pounded yam are not suitable to eat ahead of a football match. 
Jude Ighalo
Jude Ighalo (born June 1989) is a talented forward player for Saudi football club, Al-Hilal SFC. He came from a poor family of three children that lived in the rough, dangerous streets of Ajegunle. His father refused to support his football passion, out of fear of possible gunshot by fighting gangs in the area. Nevertheless he pressed on, training in the popular Macarena football field and encouraged by his mother. He even dropped out of school to focus on football.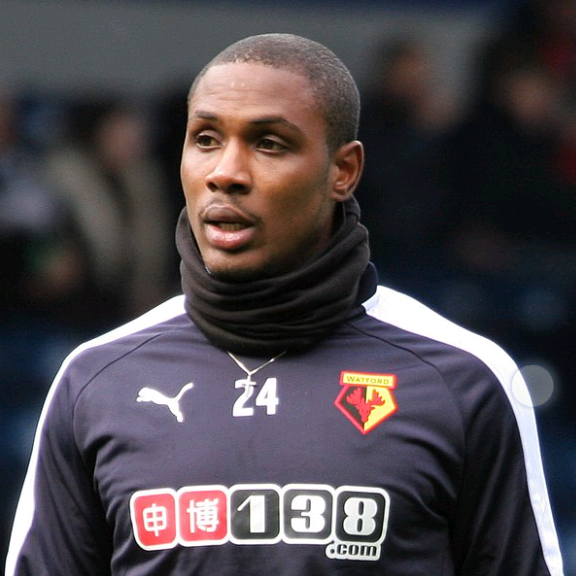 Ighalo went ahead to play for local Nigerian teams such as Julius Berger and Prime FC. This went on until a FIFA Argentine agent, Marcelo Houseman discovered him and took him to Norway. 
While in Manchester United club on a loan transfer (2020 to 2021) from Chinese club Shanghai Shenhua, Ighalo had a female training partner. Her name was Charlotte Duncker. He was further toughened up for good ball control by the coach of Manchester City, and he held up quite well.
But even before the loan transfer, Jude had been known to work hard on himself in personal training sessions. That included weight sessions, ball handling skills, strength and conditioning as well as fitness training. That of course paid him off once he arrived in Manchester City. 
Jude Ighalo enjoys both Nigerian and intercontinental dishes, even in far-away Saudi Arabia. Sometime in 2021, he posted himself enjoying a meal of amala, ewedu and gbegiri at home. He is well known to treat himself to the good life off-pitch whenever he can. 
Wilfred Ndidi
Born in December 1998, Wilfred Ndidi plays for Leicester City FC as a.defensive midfielder. The first child of three kids is the son of a military officer father. He was raised in Ikeja Military Cantonment in Lagos, and started playing football right from his primary school, Command Children School. Here is yet another story of vehement resistance by his father to his choice to pursue football. He is one of Nigeria's top footballers today.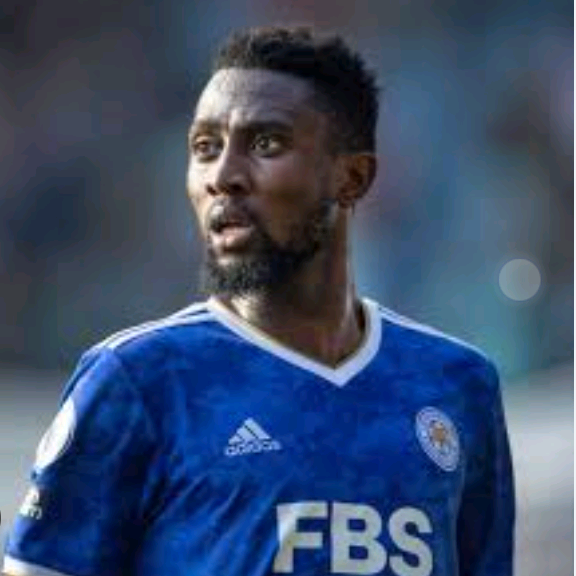 Wilfred bravely took up the opportunity to go to a football training camp, Nath Boys Academy, in the absence of his father. Which meant he dropped out of regular school. His father was frequently posted to other locations away from home. Soon enough, he was called up to join the Nigerian team for the 2023 African U-17 championship. That was when his father finally agreed to release him with a blessing. 
Perhaps the older players at the Nath Boys Academy toughened him very quickly. Wilfred recalled in a recent interview that he received many knocks from the older players. He ended up becoming a skilled ball passer, and point-blank shooter of goals at long range. 
Wilfred embarked on intense fitness trainings at home during the COVID-19 lockdown. He also takes his club training very seriously. Wilfred also declared in a recent interview that he does not eat processed foods. He prefers hos foods to be as raw as possible, for the best health benefits. 
COPYRIGHT WARNING!
You may not republish, reproduce, or redistribute any content on this website either in whole or in part without due permission or acknowledgment.
.
Proper acknowledgment includes, but not limited to;
(a) LINK BACK TO THE ARTICLE in the case of re-publication on online media,
(b) Proper referencing in the case of usage in research, magazine, brochure, or academic purposes,.
.
All contents are protected by the Digital Millennium Copyright Act 1996 (DMCA).
The images, except where otherwise indicated, are taken directly from the web, if some images were inserted by mistake violating the copyright, please contact the administrator for immediate removal.
.
We publish all content with good intentions. If you own this content & believe your copyright was violated or infringed, please contact us at [info@cyber.ng] for immediate removal.
About Post Author