Igbo Kwenu!!! If there is one tribe whose level of industry and resilience is unparalleled in Nigeria – it is the Igbo. Daring, outspoken, never backing down in the face of obstacles, laughing in the midst of challenges. Their fighting spirit is worthy of an award. Ready to turn trash into gold.
Okay, let's stop right there. Do Igbo actors (and actresses) in Nigeria demonstrate these same traits? From what I have observed – yes, Igbo actors are shaking the Nigerian movie industry (Nollywood). And I believe our readers can confirm or refute our report. 
Not only are they outspoken and very demonstrative, like a typical West African. A good number of Igbo actors find it easy to adapt to different acting roles and personalities. Moreover, there is this authenticity that is so typical with them. When an Igbo actor is serious – he is all-out serious. When he is in a comedy mood, he sweeps everyone around him off their feet in laughter.
And rather surprisingly – I also observed that Igbo people (actors and some actresses inclusive) can quickly switch moods from angry to merry, as fast as within seconds!! Awesome. The attitude of 'no permanent friend, no permanent enemy' is so typical of Igbos, and you cannot miss that even amongst Igbo actors.
So who are the top Igbo actors in Nigeria, particularly in the past two decades thereabout? We will examine the top 10 Igbo actors in Nollywood who have been active from the year 2000 till now. And what makes each of them unique. I dare say to streamline and present this list proved difficult because we have so many talented Igbo actors.
Jim Iyke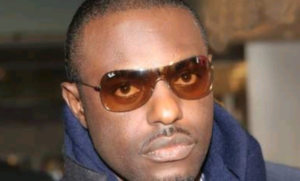 James Ikechukwu Esomugha (aka Jim Iyke) was born in 1976 in Gabon. His father is a native of Enugu Agidi town of Anambra state. The original family name was changed from Okolue to Esomugha. 
The University of Jos graduate of Philosophy started out as a model, then worked his way into acting in 2001. So far he has featured in over 150 movies and received multiple awards. He is:
three-time winner of Teenage Choice Award; 

African Hollywood Award, 

African Achievement Award, 

Best Actor at the Afro North America Award 2006 

Best actor at the Africa Entertainment Award 2009 held in New York 

Best Actor of the Year Award at the Mode Men 2010,

and

 

Most Searched Actor Award at Net Honours Awards 2021.
He has appeared in famous Nigerian movies such as Merry Men, Last Flight to Abuja, American Driver, The Setup, When Love Comes Around, and more. As at 2013, reports have it that his net worth is 30 million US Dollars, making him one of the highest paid actors in Hollywood.
Jim Iyke owns his own music record label (Untamed Records). He also has a movie production company, Untamed Records, set up in 2007. Jim owns Untamed Cars, a car sales business. He also has investments in the oil and gas industry. Additionally, he is active in philanthropy. He established the Jim Iyke Foundation for Children with Special Needs. 
He is married to a Lithuanian named Dana Kinduryte, a lawyer. They have a son as at the time of this writing.
Aslo Read- Top 10 Largest Countries in Africa
Osita Iheme

Osita Iheme whose stage name is Pawpaw, was born in Mbaitoli, Imo state in 1982. He graduated from the Institute of Management and Technology in Enugu State with a professional MBA. However, he deviated from his initial plan to become a lawyer and began acting in 1998. 
His tiny height, cherubic face and well-acted childish mannerisms made him somewhat an instant hit when he acted alongside another famous 'little' man, Chinedu Ikedieze (Aki) in a comedy movie Aki na Ukwa in 2002. In all, he has featured in over 100 movies.
Osita Iheme received a Lifetime Achievement Award at the African Movie Academy Awards in 2007. He also received national Honor of Member of the Order of the Federal Republic (MFR) from the then Nigerian President, Goodluck Jonathan in 2011. His net worth is roughly 3 million US Dollars as at 2023. He is still single as at the time of this writing.
Chinedu Ikedieze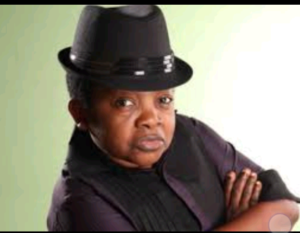 The stage name Aki is synonymous with a feisty character, a tiny-sized actor with an unusual combination of maturity and kid behaviour whose real name is Chinedu Ikedieze. He has remained inseparable from his equally small but mighty compatriot in Nollywood, Osita Iheme. 
Chinedu was born in 1977 in Bende, Abia State of Nigeria. He graduated first with HND in Theatre Arts, then a degree in Mass Communication from the Institute of Management and Technology in Enugu. Just like his stage twin Osita, he abandoned his initial plan to pursue law and delved into acting in 1998. His famous role alongside Osita Iheme in the movie Aki Na Ukwa shot him into stardom. Both Chinedu and Osita have acted side by side in numerous films with such unparalleled chemistry. He also featured prominently in the TV series The Johnsons.
Chinedu Ikedieze was equally honoured with a lifetime award as Member of the Order of the Federal Republic (MFR) by ex-president Goodluck Jonathan in 2011. He is married, but there is no concrete confirmation yet about having a child.
Pete Edochie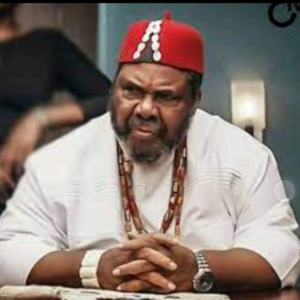 Peter Edochie is a seasoned actor and broadcaster so talented that Nollywood could not let go of him. The Zaria-born native of Anambra state was born in 1947, a graduate of the School of Journalism and Television in England. His lead role in the 1987 TV adaptation of award-winning writer Chinua Achebe's novel Things Fall Apart brought him powerfully into limelight. And since then, there has been no turning back. 
In 1967, Peter went into radio broadcasting when he joined the Anambra State Broadcasting Service. He steadily rose up the ranks until he became Director of Programs, alongside other interim director roles. However, a period of crude treatment in the hands of the government ensued, and the entire management of the radio station (including Peter) were sacked. That event saw Peter Edochie going fully into acting. He has acted so flawlessly and in command in well over 200 movies till date, and won many local and international awards. 
He is privileged to be a father of at least two other popular contemporary Nollywood actors, Yul Edochie and Lincoln Edochie.
Chudi Mokeme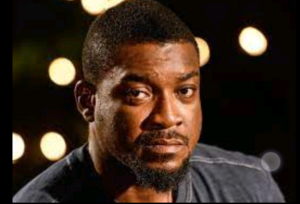 Chudi Mokeme, born in 1972, is an indigene of Oba in Anambra state. He is an HND graduate of Computer Science from the Institute of Management and Technology in Enugu. Besides being a famous Nollywood actor, he anchored the Gulder Ultimate Search reality show for some time. Chudi is also a model, and he owns a fashion house. 
Chudi spent his primary school days in Lagos, proceeded to Minna in Niger state to attend Federal Government College, then finished off his schooling in Eastern Nigeria. For that reason, he learnt to speak the three major languages – Hausa, Yoruba, and Igbo. 
Chudi Mokeme joined the Nigerian movie industry in 1998 when he featured in the movie Rapture. But his breakthrough came in 2003 for his role in the film Abuja Connection. His net worth is estimated to be between 3 and 8 million US Dollars as at 2023. 
Chudi is married to a US-based doctor, Jean Olumba Mokeme, and they have a son. The actor also has an older son from a previous relationship. 
John Okafor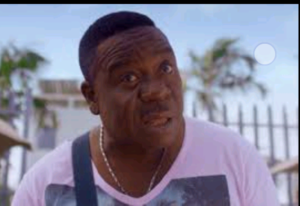 John Ikechukwu Okafor who earned the famous nickname Mr. Ibu, was born in 1972 and hails from Enugu state. He is a multiple award-winning scriptwriter, actor and comedian. John Okafor is renowned for his skillful, effortless demonstration of comic stupidity. And you can bet that while you are busy rolling over with laughter, Mr. Ibu's face appears bland, quite unconcerned. 
John Okafor is yet another graduate of the Institute of Management and Technology in Enugu. His early years of doing several menial jobs, vocational jobs and working in a factory to train himself, must have exposed him to the humble, comic side of life. 
The highly-paid actor started his acting career while working in Anambra Broadcasting service. He was part of the cast for two soap operas, Kwere Kira and Ogbu Anyanwu. He went on to become a production assistant, thereby learning film production more thoroughly. 
And while at it, the film producers he worked with discovered his talent for comedy. One of them, Alex Ezeamaku gave John Okafor a role where he acted like an imbecile. He performed so hilariously well – and this marked the turning point. Okafor has featured in more than 200 movies since then.  This included Mr Ibu (2004) from where he got his nickname. He also signed endorsements with GoTV and Merrybet.
John Okafor's net worth is estimated to be about 4.2 million US Dollars. He is married to Stella Maris Okafor, and they have three children. 
Nkem Owoh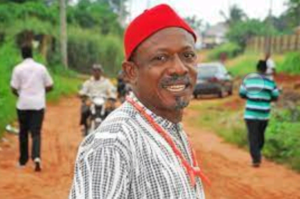 Born in 1958 in Udi, Enugu state, Nkem Owoh is an award-winning actor, musician and comedian. He has the popular nickname 'Osuofia' which he earned from one of his roles. He is an Engineering graduate of Federal University of Agriculture, Abeokuta. 
The lively actor started his career in acting while still an undergraduate. After graduation, he started work at the Nigerian Television Authority as a broadcaster. He then moved on to Anambra State Broadcasting Service. His foray into acting began when he started writing scripts for TV plays, and subtitles for Igbo movies. 
His first-ever movie role was in the movie Circle of Doom.  He went on to feature in the famous TV screen play, Chinua Achebe's Things Fall Apart alongside veteran actor Pete Edochie. He has acted in numerous Nollywood movies since then, and his career has spanned more than three decades. Nkem Owoh's estimated net worth is currently 4 million US Dollars. He is married to Ngozi Owoh and blessed with two daughters. 
Mike Ezuruonye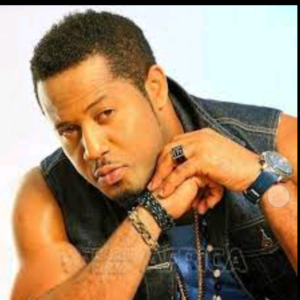 Mike Ezuruonye is an indigene of Uzoakoli in Ábíá state, born in 1982. He graduated from Nnamdi Azikiwe University, Awka Anambra State with a degree in Accounting. He thus started out as a banker before moving into acting in 2003.  The famous actor is also a model, producer, and businessman. 
Mike began acting while in primary school, and even wrote drama scripts from that young age. Known for his romantic role play in movies, he has featured in over 200 Nollywood movies which include Endless Passion, Critical Decision, Ropes of Fate and Calabash Part 1 & 2. He has won multiple movie awards till date.
Mike Ezuruonye is married to Nkechi Nnorom and they both have two children. 
Azubuike Michael Egwu (Zubby Michael)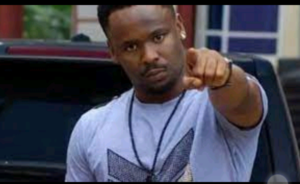 Zubby Michael is a talented movie producer, model and actor born in 1985, who hails from Ozubukulu in Anambra state. The graduate of Mass Communication from Nnamdi Azikiwe University Awka, started acting when he was 8 years old in Yola. His first-ever movie was Missing Rib; but he got his big break in the movie Three Windows. Zubby is popular in action and thriller roles. His talent has won him so many awards within the country. 
Not stopping there, Zubby Michael got an appointment as a political adviser in 2019 to Willie Obianor, the then governor of Anambra state.  Zubby has an estimated net worth of between 3 and 9.6 million US Dollars as at 2023. He is still single as at the time of this writing. 
Frederick Leonard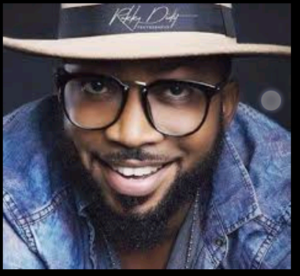 Frederick Nnaemeka Leonard  is a filmmaker and actor. There are claims that he was born in 1980; while others put his birth date in 1976. An indigene of Anambra state, he graduated with a degree in Biochemistry from the Kaduna Polytechnic.  
He had a brief stint with acting in 2001, while still an undergraduate. Upon graduation in 2008 he returned, thus clinching a role in the movie Indian Doctor. This was quickly followed by another role in the TV series, Disclosure, in 2009. And since then, Frederick Leonard has acted in several movie roles and won a number of national and international awards. 
The actor is currently married to Peggie Ovire. Sadly none of his parents are alive. 
COPYRIGHT WARNING!
You may not republish, reproduce, or redistribute any content on this website either in whole or in part without due permission or acknowledgment.
.
Proper acknowledgment includes, but not limited to;
(a) LINK BACK TO THE ARTICLE in the case of re-publication on online media,
(b) Proper referencing in the case of usage in research, magazine, brochure, or academic purposes,.
.
All contents are protected by the Digital Millennium Copyright Act 1996 (DMCA).
The images, except where otherwise indicated, are taken directly from the web, if some images were inserted by mistake violating the copyright, please contact the administrator for immediate removal.
.
We publish all content with good intentions. If you own this content & believe your copyright was violated or infringed, please contact us at [info@cyber.ng] for immediate removal.
About Post Author