Our beautiful blue planet, our world. The Earth is quite a fascinating place. You might be a tourist, international worker or even a student with the privilege of having visited different places worldwide. Or just love to watch news and documentaries from far and wide, beyond the shores of homeland. It may excite and shock you at once to see how diverse our planet is. From the extreme and strange to the banal. And everything in-between.
From beautiful warm islands to icy zones, to large noisy cities, slums, war-torn regions, deserts, wildlands, quiet suburbs, beautiful landscapes, rocky lands and more. And all kinds of nations with their own peculiarities. We could go on and on about the diversity of our planet and its inhabitants, unable to finish the discussion.
However you might be curious about the size of our planet, its continents, even each individual country. Furthermore, what are the largest countries in the world, and what makes each of them unique? Could events in these countries (whether natural or man-made) possibly affect the stability of our planet or otherwise? We present to our readers, the top 10 largest countries in the world – and why each of them deserves mention. 
Land Area Versus Total Area
In measuring the expanse of land in each country, there are two important considerations. Land could be measured in square miles or square kilometers, but that is not the critical issue. Are we merely concerned about just the dry land, or the entire land with all its inland and coastal waters included? That is where the two concepts of land area and total area come in. Land area refers to the measurement of all the dry land, only that, within a particular country.
On the other land, total area takes into account all the dry lands (land area) as well as the water bodies within and surrounding it. This would include rivers, lakes, coastal and territorial waters. We have chosen to use the total area. In measuring such land areas or total areas, the complex task may be done either with the aid of physical survey measurement and mathematical calculations, or otherwise with satellite surveys. And each country has its own standard of what is included in such area measurements. Colonies and disputed regions may be considered. 
Country Total Area (in square kilometers)
(Source: data.worldbank.org)
Take note that the largeness of a country may alternatively be in terms of the human population, and not the physical size. For a comparison, the countries with the largest population on Earth as of the year 2021 are:
China

(1,415,900,000), 

India

(1,342,300,000)

United States

(330,900,000)

Indonesia

(272,000,000) and 

Pakistan

(225,100,000) respectively.
(source: globaldata.com). 
Since we are more focused on measurement of land by total area, we will briefly examine each country on that list to understand its peculiarity.
Also Read – Top 10 Largest Countries in Africa
Russia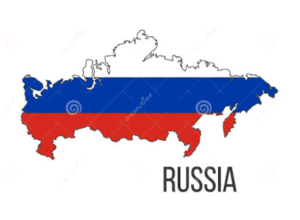 The Federal Republic of Russia is officially considered an European nation. However, its entire land area is shared between Northern Asia and Eastern Europe. The Arctic Ocean lying northward of the country affects more than half of Russian land – left permanently covered in Permafrost. Permafrost is permanently frozen soil that cannot be cultivated for agriculture, nor is it habitable. The country's official language is Russian, with over 140 additional languages. Its citizens are distributed amongst the following religions: Russian Orthodox, Roman Catholicism, Protestant, Islam, Judaism, Buddhist, and some others.  Its capital city is Moscow. 
Russia is a survivor of the breakdown of the USSR into 15 separate republics in 1991, while Mikhail Gorbachev was president. The event followed years of tough communist rule right from 1924 under the rulership of Joseph Stalin. Not much has changed since Vladimir Putin took control of the nation – it remained under an authoritarian, centralized rule. However, the country lays claim to being a federal republic (a democracy ruled by a president and a prime minister). 
Russia is a major producer and exporter of crude oil, natural gas, timber, metals, weapons and chemicals. 
Canada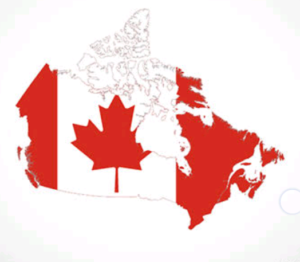 Located in North America, Canada is the famed country of two million lakes. Its entire land area is divided into three territories and ten provinces, with its capital city in Ottawa. The official languages are English and French. 
Canada is one of the richest countries in the world, with a friendly and clean environment. Improved standard of living, lower taxes, well-paying work opportunities, paid leaves, the best healthcare, and government-funded education are some of the perks that come with living there.
Canada operates a federal parliamentary system of government, but remains under the control of the British monarchy. A representative of the British ruler is appointed to oversee the government in theory – this is the Governor General. The effective head of state is the Prime minister. 
China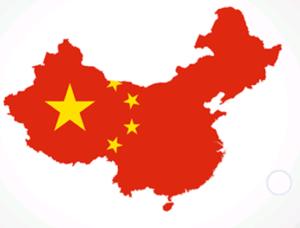 China is the largest country in Asia, both in land area and population. Its capital city is Beijing. The entire land is shared into five autonomous regions, twenty-two provinces, two special administrative regions, and four municipalities. There are 56 ethnic groups in the country. The land of China is a complex variation of features that move from rugged, harsh mountains to the mellow and wide coastal lands. Similarly, its climate varies from the extreme dry (northward) to tropical (southward). 
China has a rich history that extends more than four thousand years into the past. It experienced very little external influence (apart from the introduction of Buddhism from India) for many centuries. The country has weathered and survived a lot of political shakeups. At present, it is ruled by a Communist government established in 1949, but operates as a socialist state. China is an upper-middle-income nation. It remained focused on lifting its people out of poverty and has mostly succeeded.
China boasts of an uncountable number of manufacturing plants, and is a major exporter of manufactured goods. The country has large amounts of crude oil and gas (yet to be fully exploited), coal, salt, gold and iron ore.
United States of America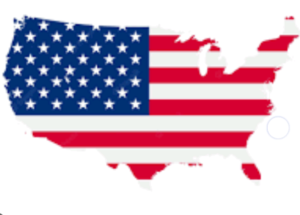 The United States of America (USA) is located in North America. Its capital city is Washington, D.C. It is a nation constituted into 50 states. And it also controls 326 Indian reservations, nine minor islands and five unincorporated major territories. The USA was formed from 13 British colonies after the American Revolution of 1765 to 1791.
United States of America became a world power and the world's largest economy following World War 1. Along the line, the USA and Russia (the former USSR) became rivals as each nation strived to establish itself on the global scene. Lately, China has joined in this struggle for dominance.
The USA operates as a liberal democracy, with a highly developed economy and good quality of life. 
Brazil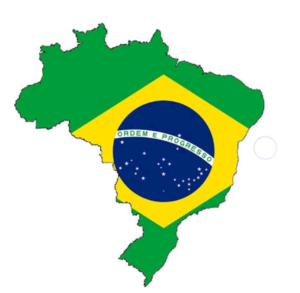 The Federal Republic of Brazil, a Portuguese-speaking nation, is the largest country located in South America. The capital city is Brasilia. It consists of 26 states and a federal district. The country is a broad mix of cultures mainly due to a large number of immigrants from around the world. Brazil operates as a multi-party democratic federation with an elected president. Most of its inhabitants are Roman Catholic worshippers. 
Brazil is home to a broad variety of plant and animal life, and many different ecological niches. It also has an extensive tropical rainforest, and a remarkably long coastline facing the Atlantic ocean. 
Brazil is an upper-middle-income country, a big-time producer and exporter of agricultural produce. These include cashew, sugar cane, coffee, cocoa, several fruits, grains, beef, chicken and dairy milk. In addition, the country has rich deposits of precious stones and metals being mined for export. It exports several other products time would not permit us to mention here. Brazil is also a choice destination for tourists due to its many wonderful spots, including beaches and the Amazon rainforest. 
Australia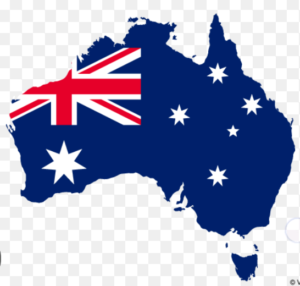 The Commonwealth of Australia is considered the oldest and smallest continent on the Earth. It comprises mainland Australia, several smaller islands, and the island of Tasmania. The geographical diversity of the tiny continent moves from mountain zones in the south east, across a desert (in the middle) into the tropical rainforest of the north west. Australia is a political entity made up of six states and ten territories. The nation's capital is Canberra.
The original inhabitants of Australia were Aborigines who began its occupation some 65,000 years ago. Several European settlers came from 1601 to the late 1800s – of which British colonies were prominent. The Commonwealth of Australia was formed from the vote for the federation of the six colonies in 1901. At present, Australia operates as a federal parliamentary democratic government but controlled by the British monarchy. 
The country is a highly-developed and mixed-market economy, very rich in natural resources. It is also a leader in scientific research.
India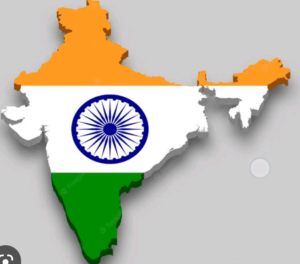 The Republic of India is located in southeast Asia, with its capital in New Delhi. It is a land of about 780 languages, though Hindi and English are the generally adopted official languages. The country also has many religions, notable ones being Hinduism and Buddhism; and is very rich in history. It was discovered that the area had been occupied by African migrants from around 55,000 years ago. India is also home to a huge diversity of plant and animal life. 
India operates as a federal republic, a multi-party system with a parliament. Its economy is also growing very fast. The nation is a major exporter of agricultural produce (such as rice, wheat, tea, etc); as well as textiles, leather goods, software, petroleum products, jewelry and chemicals. In spite of its numerous resources, India still accounts for a large number of people below the poverty line.
Argentina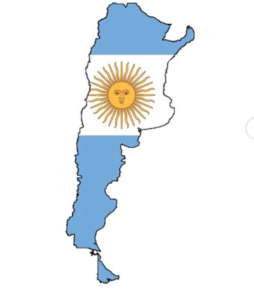 The Argentine Republic is located in South America. Its capital city is Buenos Aires. It is a federal state comprising twenty-three provinces, each with its own constitution. Its official language is Spanish, having been a Spanish colony up until 1818. A war for independence broke out and lasted till 1861. Algeriswas thereafter reconstituted into a federation. Several migrants of Spanish and Italian origin have settled in the nation, greatly influencing its culture and society. 
Argentina is a big-time exporter of agricultural produce such as wheat, soybeans, fruits, tobacco, maize, honey and more. It is also blessed with several natural resources.Its economy is considered a middle economy, though it struggles with inflation.  
Kazakhstan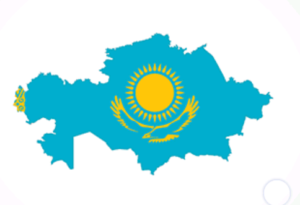 The Republic of Kazakhstan is located partly in Eastern Europe and partly in central Asia. Its capital city is Astana. Its official languages are Russian and Kazakh. The country has a long history of being occupied and/or subjugated by  Scythians, Turks, Persians, Mongols, and the Russian Soviet Union (USSR) one after the other. As such it has a rich and diverse cultural heritage. It is also a secular nation, with almost 70% of its population being muslims.
Kazakhstan became an independent state upon the disintegration of the USSR between 1998 and 1991. The present political orientation is that of a democratic republic (although with an unfavorable record of human rights). 
The country has a booming oil and gas industry and is also rich in natural resources. 
Algeria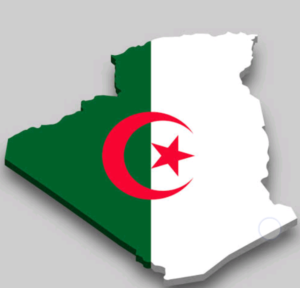 The People's Democratic Republic of Algeria is located in North Africa, with its capital city in Algiers. Much of its land towards the south is occupied by the Sahara desert, while the northern region is more clement and not as dry.  
The nation has been conquered by so many tribes and empires in the past – including Spain and France. While still a French colony, a war for independence broke out. Algeria finally gained its independence in 1962 after 132 years of French control. Its official languages are French, Tamazight, and Arabic. About 99% of its population are Sunni Muslims. 
Algerian land is divided into 58 provinces, and  it operates a semi-presidential mode of government. The nation is a major crude oil and gas producer, supplying gas to Europe. It has the largest economy in Africa and has a strong regional influence. 
COPYRIGHT WARNING!
You may not republish, reproduce, or redistribute any content on this website either in whole or in part without due permission or acknowledgment.
.
Proper acknowledgment includes, but not limited to;
(a) LINK BACK TO THE ARTICLE in the case of re-publication on online media,
(b) Proper referencing in the case of usage in research, magazine, brochure, or academic purposes,.
.
All contents are protected by the Digital Millennium Copyright Act 1996 (DMCA).
The images, except where otherwise indicated, are taken directly from the web, if some images were inserted by mistake violating the copyright, please contact the administrator for immediate removal.
.
We publish all content with good intentions. If you own this content & believe your copyright was violated or infringed, please contact us at [info@cyber.ng] for immediate removal.
About Post Author