Nigerian culture as a whole is so rich, broad and diverse. And that includes Nigerian cuisine as well. The country is blessed with so many ethnic groups, beautiful Nature, and cheerful citizens. It beckons foreigners far and wide into an interesting, hospitality-filled world. Oh yes, Nigerians are truly homely and hospitable. 
And wait up – we have plenty of delicious Nigerian cuisine to offer. An exciting mix of the best traditional foods in Nigeria are available for the eager tourist to sample and even take home. We are going to highlight the top 10 Nigerian traditional dishes you must try out as a visitor to the country. Or if you have never eaten them at all because of your geographical location, now is the time to sample and enjoy them. It promises to be an unforgettable experience.
The Top 10 Traditional Dishes in Nigeria Recommended for You
Pounded Yam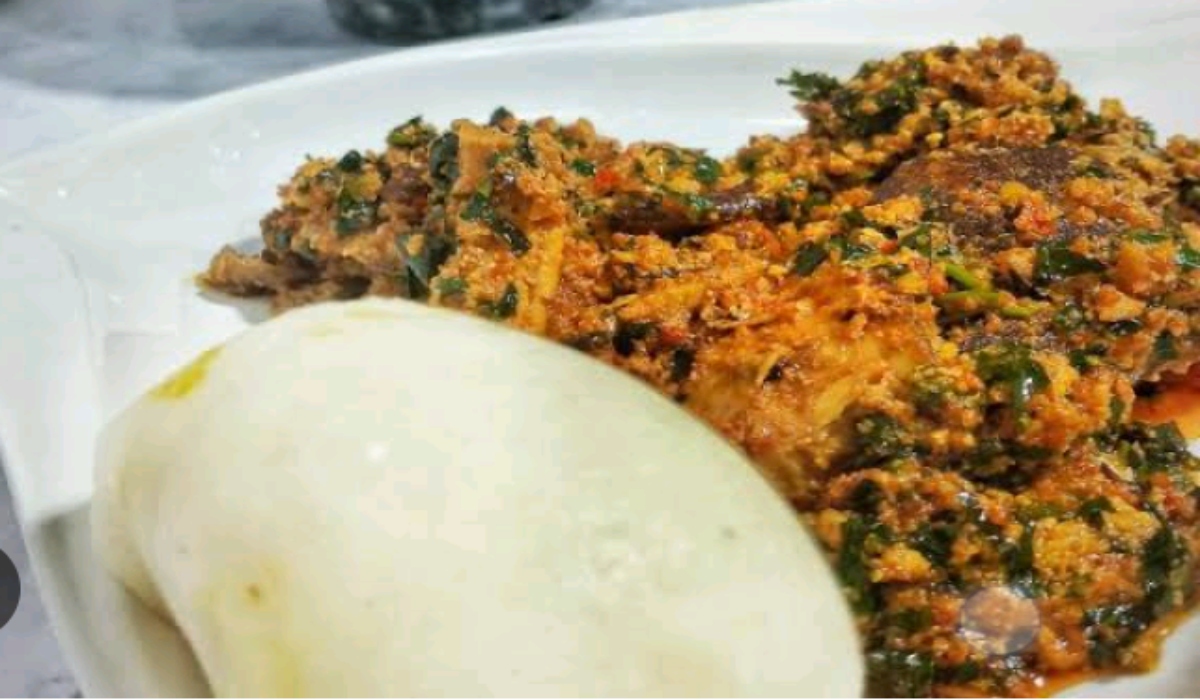 Pounded yam is the king of all swallow meals. It originated from amongst the Yoruba tribe. This rich meal made by pounding boiled yam until smooth is an absolute take-away. You will continue to enjoy the after-taste long after you have emptied the food bowl. 
Pounded yam can be served with any rich Nigerian soup. It could be spinach soup, egusi, ogbono, okra, Edikang Ikong, Ọha, bitter leaf soup or any other such fantastic soup we have around. 
Jollof Rice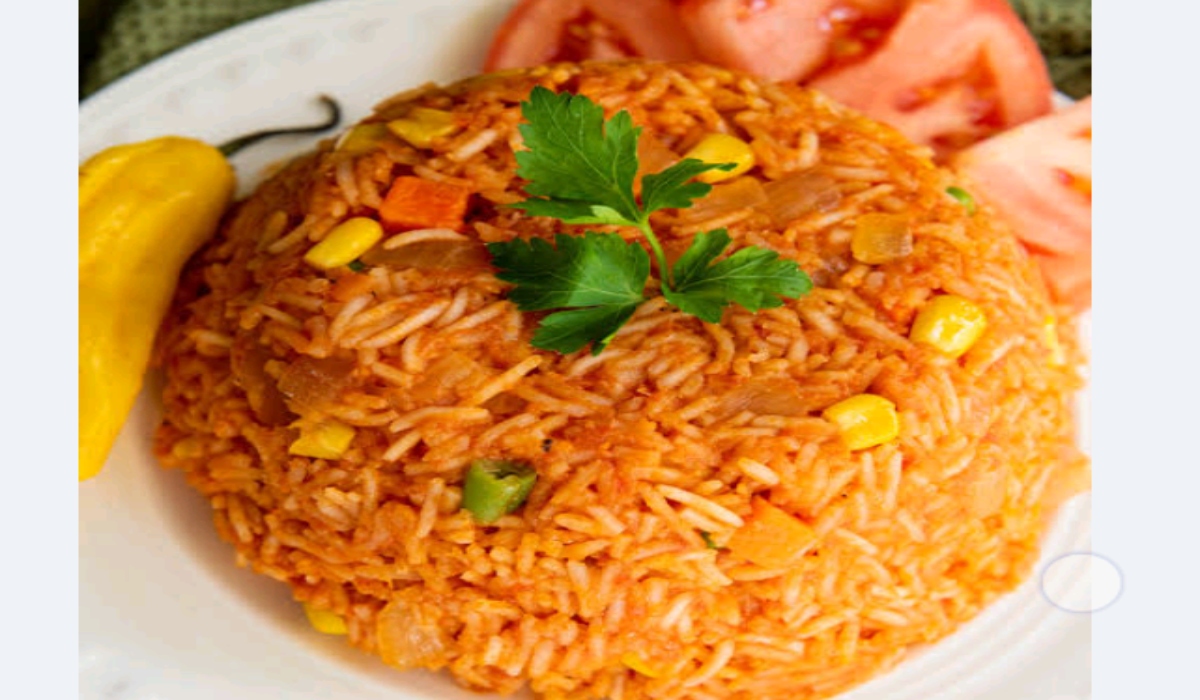 Who can forget the world-famous, aromatic Nigerian Jollof rice? The best-prepared Jollof rice dish can take you to heaven and back. Jollof Rice is rice cooked in a rich sauce or stew full of tomatoes, pepper, onions and spices. It is a West African dish prevalent in Ghana, Gambia, Liberia, Côte d'Ivoire, Mali, Togo and Cameroon as well. However its origins can be traced to Senegal. 
A favorite accompaniment would be any one of fried plantains, moin-moin, meat or fish (or a combination). It is simply too delicious to ignore.
Amala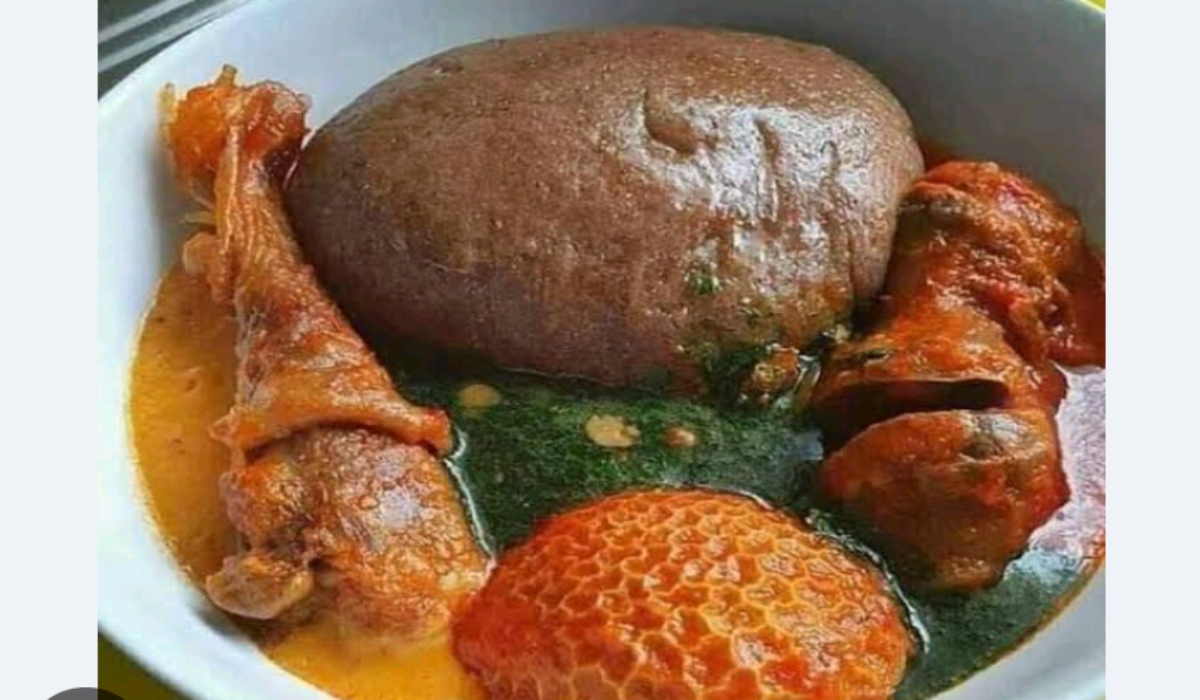 The swallow meal known as Amala is a fluffy, stomach-friendly and low-calorie meal made out of steamed flour, thoroughly turned with a spatula. The flour could be made out of dried yam, cassava, or plantain. This light meal is best enjoyed with typical 'draw' soups such as jute (Ewedu) optional served with beans stew (gbegiri); or ogbono soup. But there is no restriction on which kind of Nigerian soup you prefer to eat with your Amala.  
Pepper Soup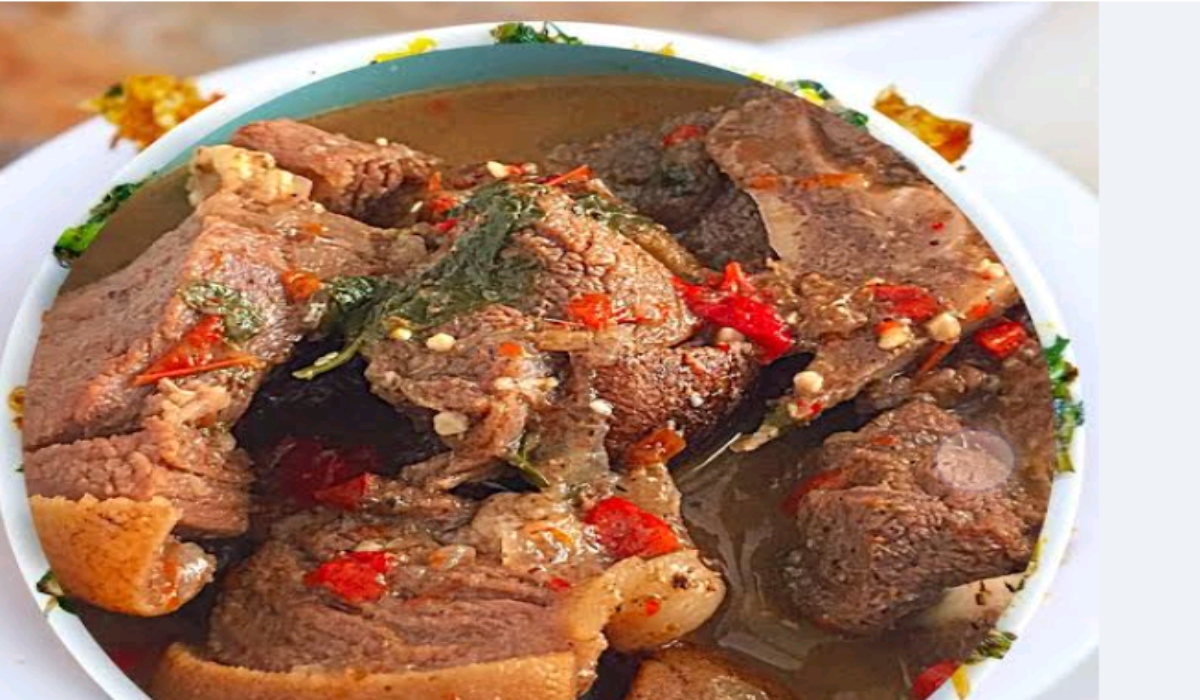 Pepper soup is a spicy and light West African soup commonly enjoyed in the evening with choked drinks or native palm wine. The typical ingredients of this hot soup is a combination of special 'peppersoup spices' cooked with tomatoes, peppers, onions, ginger and garlic. You may choose to add meat, fish, or poultry meat (or even a combination). 
It is the perfect soup for a cold or rainy day, as it instantly gives warmth to the whole body. However, prepare yourself to endure the hotness of this soup. 
Ogbono Soup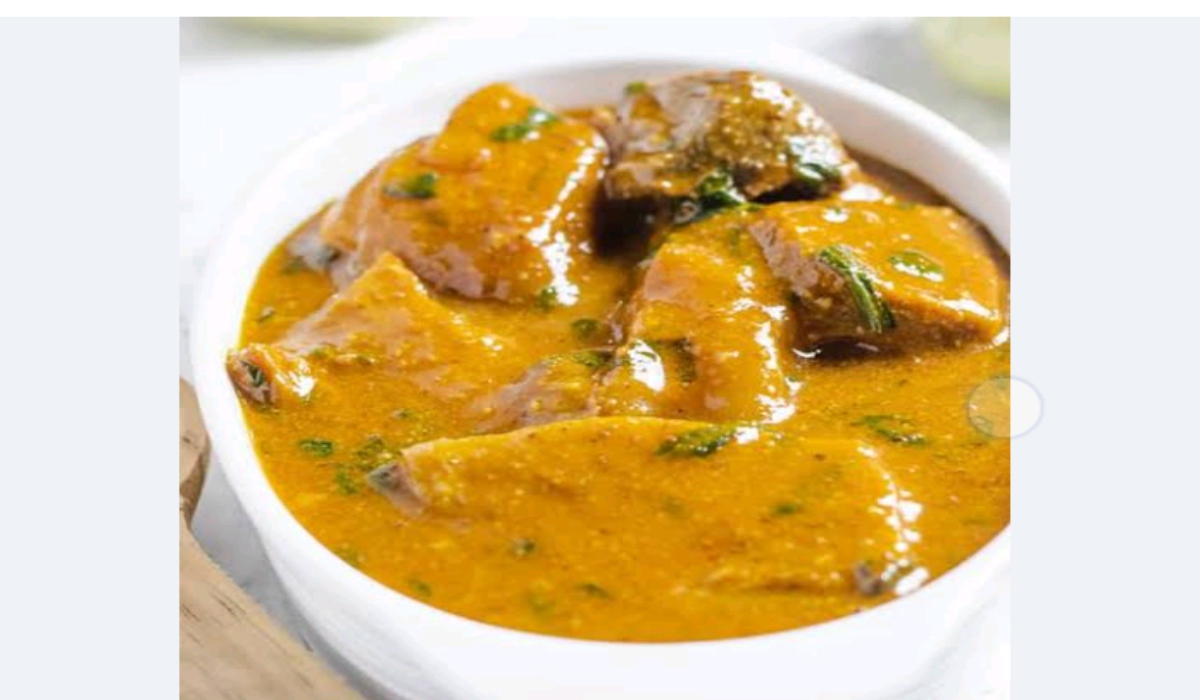 Ogbono soup is a typical Nigerian 'draw' soup (slippery soup) made from dried mango  seeds. It originated from among the Igbo tribe.of the South East. It could be cooked with veggies, meat, fish or egusi (melon seeds) and eaten with any swallow meal.
Mixed Okra Soup (Ila Asepo)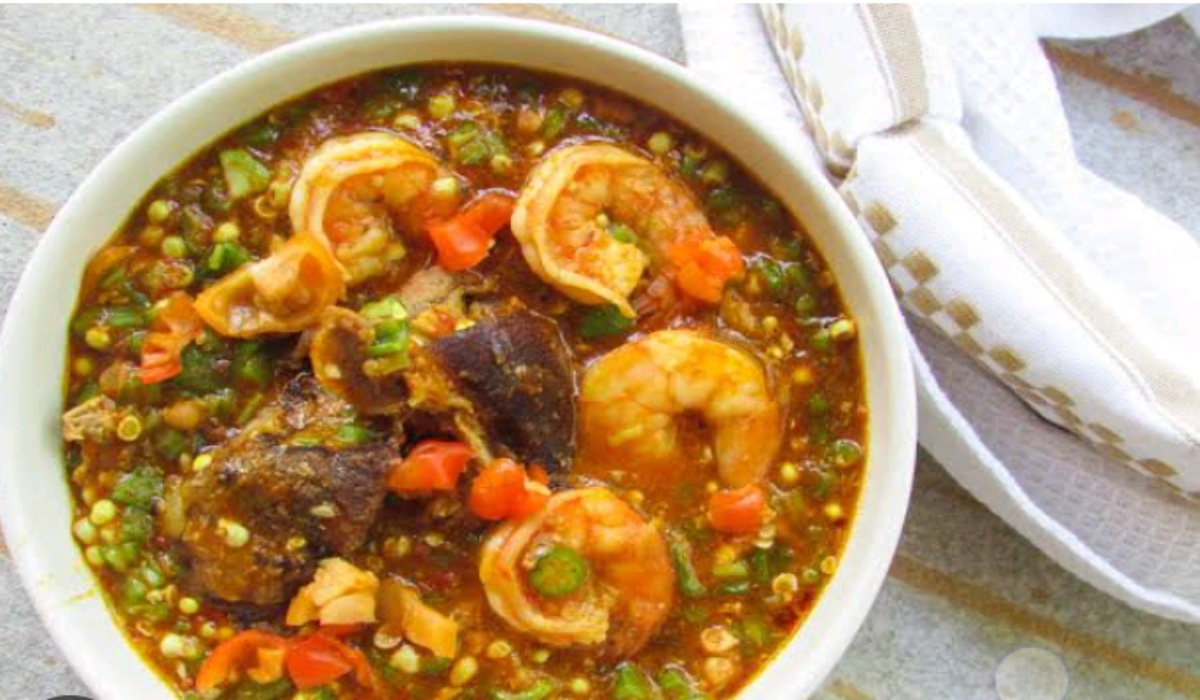 Mixed okra soup is probated by boiling chopped okra fruits with peppers, tomatoes, onions and palm oil. You may optionally add meat, fish, crabs, prawns, locust beans, or a combination, to the mix. 
Okra soup is a hearty lunch inspiration which you can eat with any well-known Nigerian swallow meals such as eba, Amala, iyan, fufu and a host of others. 
Asaro (Yam Porridge)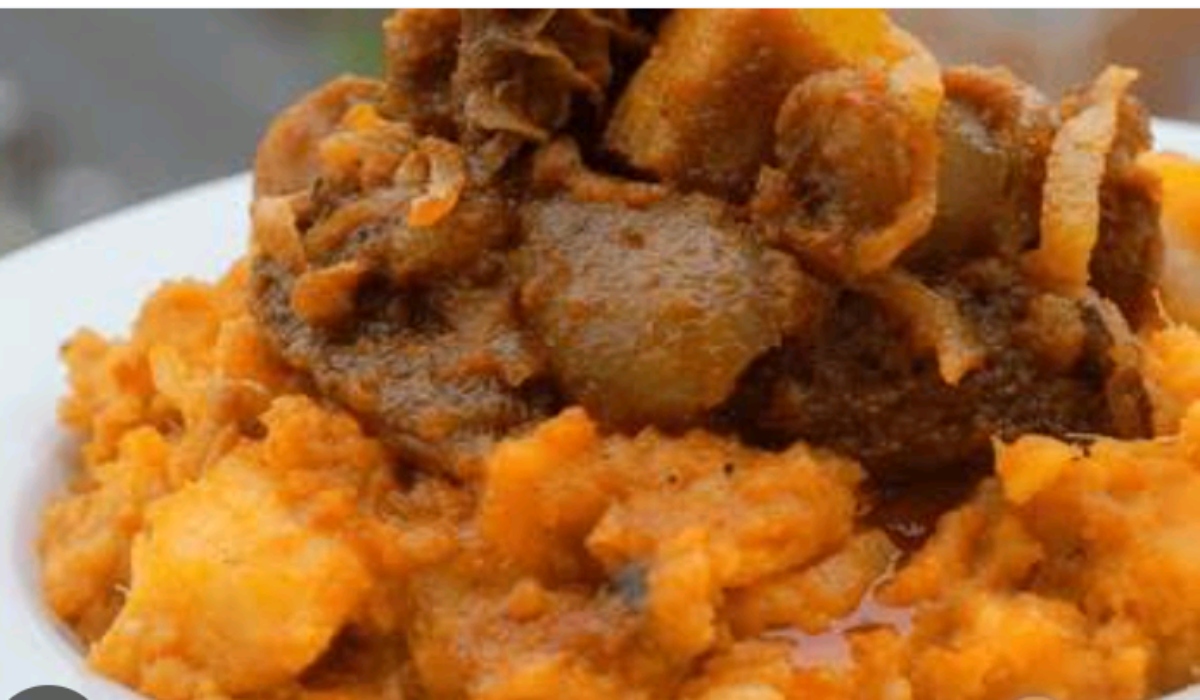 Asaro is another signature meal of the Yoruba people, which has now become a delicacy enjoyed across the nation. It is simply yam and beans boiled together (although the beans are optional) till soft and mashed together. The other common ingredients of this recipe are palm oil, pepper and tomatoes, with seasoning and salt to taste. 
You may choose to add meat, dried fish, prawns/crayfish or poultry. It is also commonly served with tomato stew, vegetables and/or fried plantains. This meal is so rich and satisfying, you need to try it. 
Bean Dishes (Beans stew, Akara, Moin-moin)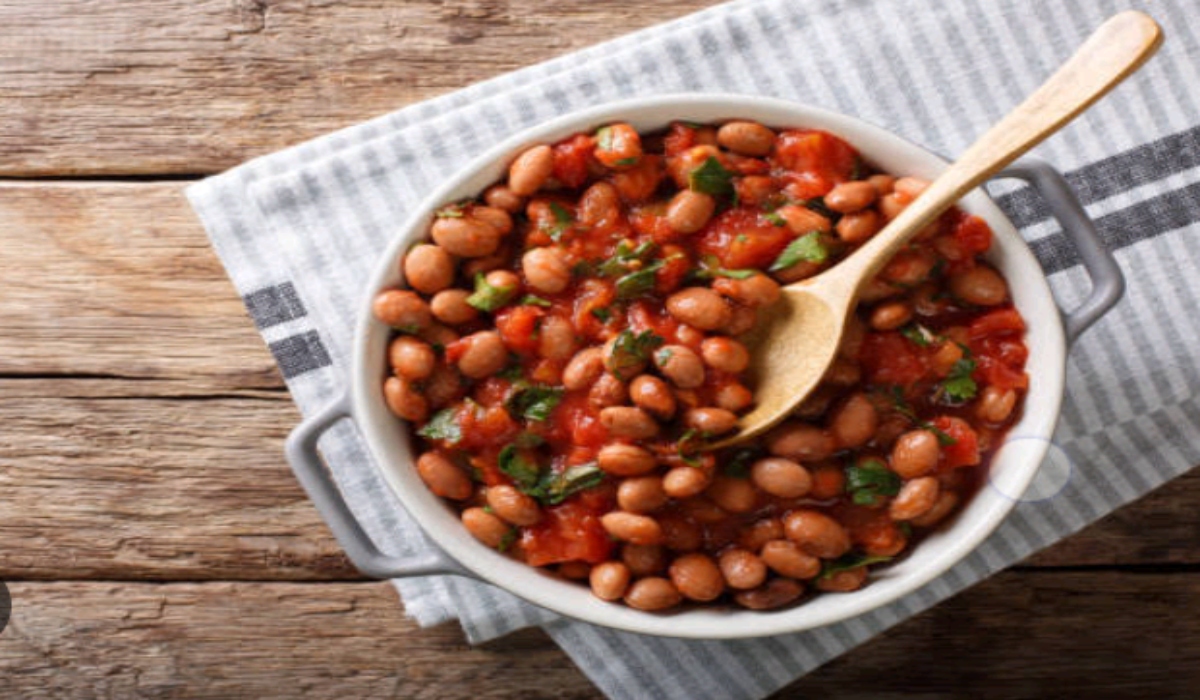 Beans are grown in abundance and eaten across the length and breadth of Nigeria. Beans can be cooked and served as a rich stew, with palm oil, peppers, onions and (optionally) tomatoes mixed into it. And besides this, there are two popular versions of bean dishes also eaten all over Nigeria. They are called Akara (bean cakes) and Moin-moin (bean pudding).
Both Akara and Moin-moin are made from peeled and blended beans. Whereas akara is fried into balls, Moin-moin is scooped into containers (or broad leaves) and steamed or boiled. Typical ingredients of either Akara or Moin-Moin include peppers, onions, tomatoes, ginger, garlic, salt and seasoning to taste.  In the case of Moin-moin, you can add crayfish, boiled eggs, flaked fish and/or minced meat.
Whichever the case, bean dishes are rich in protein, carbohydrates, minerals and vitamins. You definitely need to sample this rich food.
Plantains (Fried, Roasted, Boiled)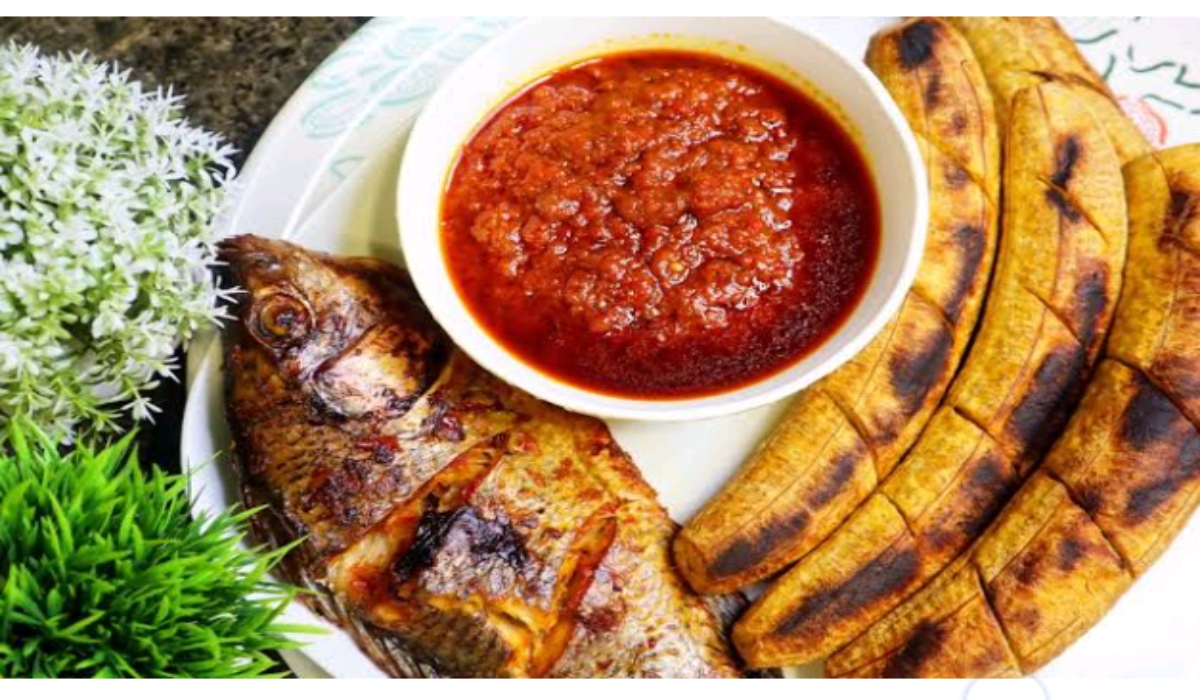 Plantains are fruits grown in abundance in the Southern regions of Nigeria. This delicious fruit may be consumed boiled as part of porridge, or boiled separately and served with a rich stew. Plantains can also be fried (in vegetable or palm oil), or roasted and served with groundnuts and/or grilled fish. 
Fried plantains are also a common accompaniment to other famous dishes such as Jollof rice, porridge, scrambled eggs, beans, bread, cereals or just served by itself. In any case, the taste of this wonderful fruit is heavenly.
Beef Suya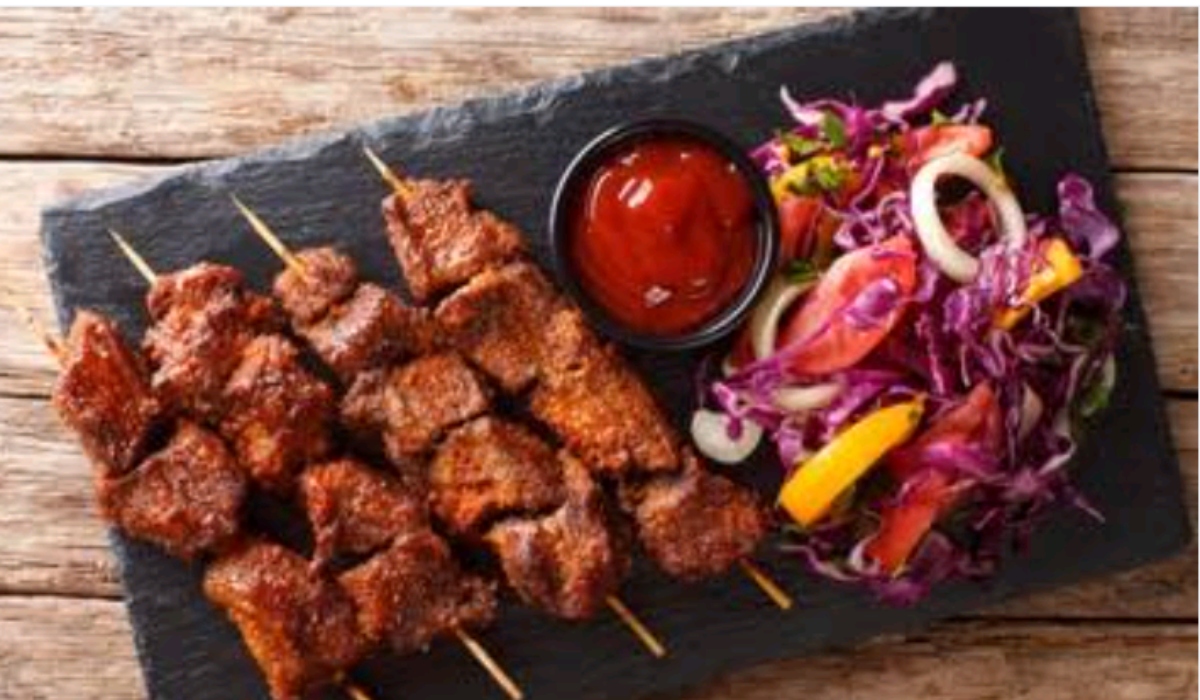 You have not experienced the soul of Nigeria if you are yet to taste the popular Suya (beef steak) at least once in your life. The original Suya is actually beef cut into thin strips and grilled, a delicacy prepared by the Northerners and commonly sold as street food. It is served with onions, tomatoes, and other veggies along with the famous Yaji spice. 
Modern versions of Suya make use of chicken, turkey, ram or goat meat. The resulting taste is something so tasty to be treasured – particularly with the Yaji spice added. Your tasty Suya can be taken with cereals, garri (cassava flakes), bread or simply on its own. You cannot afford to miss it.
COPYRIGHT WARNING!
You may not republish, reproduce, or redistribute any content on this website either in whole or in part without due permission or acknowledgment.
.
Proper acknowledgment includes, but not limited to;
(a) LINK BACK TO THE ARTICLE in the case of re-publication on online media,
(b) Proper referencing in the case of usage in research, magazine, brochure, or academic purposes,.
.
All contents are protected by the Digital Millennium Copyright Act 1996 (DMCA).
The images, except where otherwise indicated, are taken directly from the web, if some images were inserted by mistake violating the copyright, please contact the administrator for immediate removal.
.
We publish all content with good intentions. If you own this content & believe your copyright was violated or infringed, please contact us at [info@cyber.ng] for immediate removal.
About Post Author