If you don't appreciate the beauty and diversity of Nigeria, you definitely need to visit some unforgettable, beautiful cities in the country. Sure, Nigeria has had its ups and downs just like any nation inhabited by man. And while its citizens push harder towards development, there are testaments to show for it.
We have settlements and cities that deserve some thumbs-up for their advancement towards responsible town planning, aesthetic building designs, ever-improving roads and infrastructure, improving security, and a move towards environmental sustainability. The journey is a long, tedious one – but they are getting there, one step at a time. Let's take a look at the 5 most beautiful cities in Nigeria and why they stand out. 
Mark it – there are many other cities in Nigeria that qualify for their beauty, elegant planning, safety level and other factors. But the 5 beautiful cities below are outstanding. In spite of daily challenges, the authorities are working to make sure they remain safe and enjoyable havens for the inhabitants.
Also Read- 5 Most Beautiful Places to Visit in Nigeria  
Lagos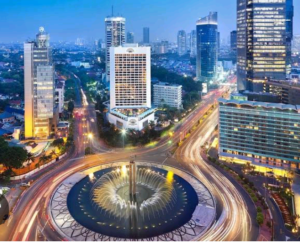 Lagos is both a state and a cosmopolis – a giant cluster of urban, suburban, and even slum settlements. A megacity right beside the Atlantic ocean – a city of cities. With some extremities and lows here and there – it would be wrong not to admit this fact. But the best you can find in Nigeria is DEFINITELY in Lagos! 
Lagos is practically the economic, technological and entertainment hub of Nigeria since the colonial era. Lagos is an important area in the aviation, shipping, import, export and taxation sectors, making huge revenue daily. The megacity has big and small establishments in almost every sector of the economy: real estate, education, science and technology, health, commerce, banking, hospitality, arts, telecommunications – just mention it. It is a highly industrialized area.
Beautiful buildings and structures continue to spring up everywhere in Lagos. The roads are well developed and continue to undergo upgrades. The Third Mainland bridge is being prepared for a major extension, the Fourth Mainland bridge. The Third Mainland bridge connects the island and mainland areas of Lagos; it was the longest bridge in Africa up until 1996. Lagos has its own metropolitan bus network, an intra-city ferry transportation system, and a fast-developing railway network. 
Its famous city centers include Ikeja, Maryland, Ikoyi, Victoria Island, Lagos Island, Lekki, Ajah, Yaba, Oshodi, Isolo, Shomolu, Abule Ẹgba, Ketu, Ojota, Ojodu, and Ọjọ. 
There are so many fun spots, hotels, tourist sites, and beautiful beaches in Lagos. The summary is, you can never get bored in Lagos.
Not only that, the growth rate of even the suburbs is amazingly high. That is, apart from the renowned cities. The growth rate of Lagos as a state is an estimated 1 million per year. And the entire Lagos is about 28 million or more inhabitants as at 2022. 
FCT Abuja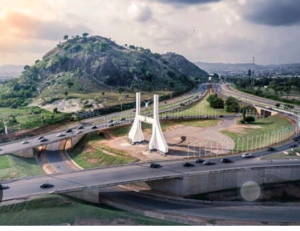 The Federal Capital Territory (FCT) Abuja is the capital city of Nigeria; the administrative center of the nation. It is positioned in the north central region of the country, lying slightly north of the Niger-Benue confluence. It was created in 1976, and has its own administration and supervising FCT minister. Being centrally located, it has become the melting pot of every tribe, religion, and human activity you can find across Nigeria. 
Abuja being the political and administrative center of Nigeria is the base of the Presidential Villa, the National Assembly, Supreme Court, and Military Base. A good number of private and public corporations have their headquarters in Abuja. It also has a major airport, the Nnamdi Azikiwe Airport. 
And because scores of politicians, businessmen and the rich flock to the city, the area has undergone massive real estate development in recent times. The roads are well developed and the area is well planned. Some notable areas in Abuja include Maitama, Asokoro, Garki, Wuse, Gwarinpa, Lokogoma and others. 
It also has some important landmarks and tourist sites. They include Zuma and Aso rocks, Jabi Lake, Millennium Park, Magicland Amusement Park, Eagle Square, Gurara falls, a huge National Mosque and more. 
The relative serenity, lower traffic congestion and more effective security in the Abuja area has endeared the city to visitors and inhabitants alike.
Port Harcourt
The oil city itself, Port Harcourt is the capital city of Rivers state.  It is located along the famous Bonny river, strategically positioned within the oil-producing regions of the Niger Delta. It is the fifth most populous city in Nigeria.  
Port Harcourt has a major Nigerian port set up in colonial times for exporting coal, crude oil and agricultural exports (hence its name). It also has an international airport and an Airforce base, making the city an important center in both the shipping and aviation sectors. Notable oil exploration companies have established their bases in the city for years, including Shell and Chevron. And of course it has oil refineries. As such, the revenue generated from crude oil and other exports have directly benefited the city of Port Harcourt. 
Many crude oil-related, petrochemical, local and international business entities have their offices in Port Harcourt. The city is definitely overflowing with inhabitants. It is an important entertainment, education, technology and business center in the southeast and south-south regions of Nigeria. You will surely find good houses, roads, schools and fun spots in Port Harcourt. The city also hosts a colourful cultural carnival every year in December. This is in addition to many tourist sites (zoo, beaches, amusement park, museum etc) and an interesting variety of food. 
Notable areas of Port Harcourt include GRA, Woji, Port Harcourt Township, Trans Amadi, Diobu, Rumuokoro, Elelenwo, D-Line, Elekahia, Borokiri and others. 
Also Read- Top 10 Poorest States in Nigeria
Calabar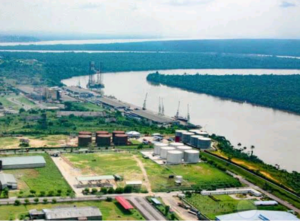 Calabar, the capital city of Cross River state is a historically and culturally rich city. It was the first capital city of the then southern Nigeria. It is another popular seaport city in the south-south region of Nigeria, within the Niger Delta region and close to the Calabar river. Additionally, there is an international airport within its vicinity. The good security and clean surroundings are quite welcoming.  
Calabar has the largest tourism industry in Nigeria. The city hosts the largest cultural street carnival in Africa every December. It also hosts another popular event, the Calabar boat regatta. There are so many historical and tourist sites in and around Calabar. You will find Mary Slessor's tomb, Tinapa resort, Millennium park, museums, cultural center, waterfalls, Obudu cattle ranch, amusement park amongst others. There are many legacy houses and structures left by the British, Portuguese and Spanish colonial masters and traders. Lastly – Calabar food and hospitality is legendary.
Some notable areas in Calabar include Satellite town, Ekorinim, Anantigha, Federal Housing Estate, State Housing Estate, Parliamentary Road extension, 8 Miles, and Etta Road.
Akure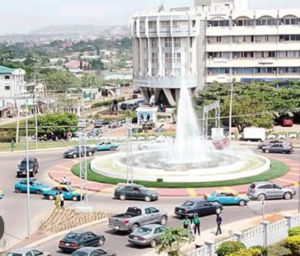 Akure is the capital city of Ondo state, found in the southwest region of Nigeria. Akure is important in archaeology because the oldest-ever fossils of man in West Africa were found there. And in ancient times, Akure was a colony of the Benin kingdom. Akure largely was, and is still an agricultural community. 
But that aside. Akure is moderately populated and quite peaceful. The relative peace of this city makes it an attractive destination. The city has some prominent secondary and tertiary institutions, radio and TV stations, and a major international airport. Akure also has some notable manufacturing industries. There are good eateries and relaxation centers, hotels, and supermarkets around town. 
We would recommend some exciting tourist sites you should visit in and around Akure which include: 
Igbokoda waterfront

Isharun Cave ashes

Idanre Hills

Akure Recreational club

Igbo Olodumare

Deji of Akure Palace
Some of the notable areas in Akure include Alagbaka, Oba Ile, Ayedun, Arakale, Idofin, and Ijoka. 
COPYRIGHT WARNING!
You may not republish, reproduce, or redistribute any content on this website either in whole or in part without due permission or acknowledgment.
.
Proper acknowledgment includes, but not limited to;
(a) LINK BACK TO THE ARTICLE in the case of re-publication on online media,
(b) Proper referencing in the case of usage in research, magazine, brochure, or academic purposes,.
.
All contents are protected by the Digital Millennium Copyright Act 1996 (DMCA).
The images, except where otherwise indicated, are taken directly from the web, if some images were inserted by mistake violating the copyright, please contact the administrator for immediate removal.
.
We publish all content with good intentions. If you own this content & believe your copyright was violated or infringed, please contact us at [info@cyber.ng] for immediate removal.
About Post Author