Speed is a game-changer in all sports. When the game is opened up and an advantage is gained on either side of the ball in soccer, it can make a significant impact. Especially if it sticks out in a sea of professionals, teams are constantly looking to improve speed.
It takes a certain kind of talent to be among the fastest footballers in the world. The ability to consistently hit top gear on the field has been demonstrated by these players.
Without further ado, here are the top 10 fastest footballers in the world, as determined by statistics.
Top 10 fastest footballers in the World
1. Antonio Rudiger- 36.7 km/h
Rudiger flourished under Thomas Tuchel before joining Real Madrid, becoming one of the top center-backs in Europe. He is a powerful defender who stands tall. Sometimes, just his size of him is enough to make someone fearful.
The former Chelsea defender is currently Europe's quickest player and ranked first on this list of fastest footballers in the world, which is another admirable attribute he epitomizes. Rudiger's ability to make rapid tackles, which pose a serious threat to opponents, is his finest quality. The former Chelsea defender had the greatest speed in the Premier League in 2022, according to Opta.
Also Read- Top 10 fastest Rappers in the World
2. Adama Traore – 36.6 km/h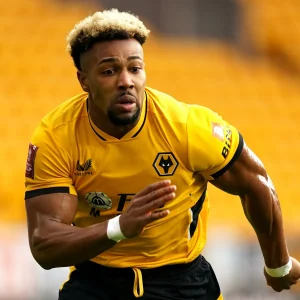 Traore's move to Barcelona hasn't done much for his career, but it should go without saying that he's a total beast on the ball. Defenders are alarmed by his imposing physicality. The Spaniard possesses excellent physical fitness and quick reflexes. That enables him to avoid opponents, and once he accomplishes so, no defense will be able to stop him.
He typically plays on the wing, where he has the option of cutting inside, passing, or driving the ball into the box. He is consistently assured on the ball, which makes him a dependable player.
3. Mohamed Salah – 36.6 km/h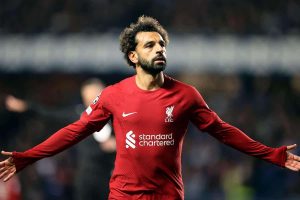 The 30-year-old has made a name for himself as one of the finest players in Liverpool history since joining the club in 2017. No player has been able to replace Salah because of his impregnable position on the right wing.
Since joining the Reds, he has become a phenomenon, setting a record by scoring 32 goals in his debut season. He can beat opponents with darting runs and dribbles, and his lightning speed on the right wing has significantly improved Liverpool's performance. His fast feet enable him to outmaneuver opponents in confined places and also aid him in overtaking defenders in difficult circumstances.
4. Darwin Nunez – 36.5 km/h
Darwin Nunez is another player that ranks among the top 10 fastest footballers in the world. Liverpool's record acquisition, may not have had the smoothest start to his Liverpool career, but the Uruguayan striker has compiled strong overall statistics. The attacker also surpassed Kyle Walker's previous mark of 37.802 km/h against Chelsea in June 2020 for the fastest Premier League player.
When Nunez faced West Ham in the Premier League in October 2022, he had a high speed of 38 km/h. In the match against West Ham, the striker also scored the lone and decisive goal. It was eventually discovered, however, that the striker's highest speed was only 36.5 mph during a Premier League matchup against Fulham.
5. Achraf Hakimi – 36.48 km/h
Hakimi, who is among the fastest footballers in the world, has become one of the finest full-backs in the French league by using his speed and intellect both offensively and defensively. Since leaving Real Madrid, he has made good progress, and his willingness to take calculated risks has made him a PSG fan favorite.
With his ability to carry the ball forward, the 23-year-old is a dangerous player on counterattacks. He has choices for playing the ball and is a powerful individual. Due to his pace, he can make late runs into the box and combine well with forwards.
6. Kylian Mbappe 36.08 km/h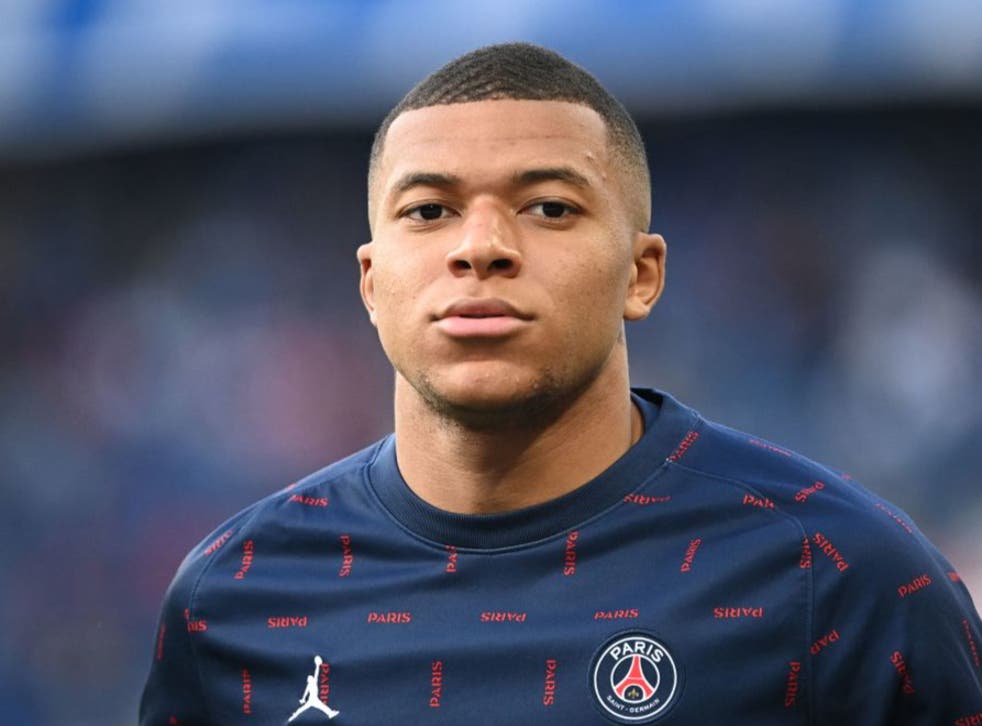 One of the fastest players in Ligue 1 and a threat to trouble defenders, Mbappe's burst of speed up front has been key to PSG's success. He is challenging to capture once he gains speed.
The 23-year-old is renowned for playing with defenders on his shoulders, and his lightning-fast speed enables him to avoid offside traps with late runs. The Frenchman's scorching speed and stamina allow him to cover a lot of distance, which helps him maintain high speeds during the final seconds of games. If he has plenty of space and is unmarked, no defenders can catch him. Mbappe is undoubtedly one of the fastest footballers in the world in terms of speed to ever step foot on a soccer field.
7. Erling Haaland- 36.2 km/h
The Norwegian has served as the last piece of the puzzle for Manchester City. Haaland is a genuine bully for defenders, surpassing and outweighing them physically. The 22-year-time old's at Manchester City was predicted to be challenging, but he has lived up to the expectations by scoring ten goals in just six games.
Due to his incredible speed, which enables him to outpace and brush past opponents, he is one of the best players on counterattacks. The tall attacker will only grow better with experience on his side. The Norwegian striker is one of the fastest footballers in the world after reaching a high speed of 36.2 km/h versus Brighton in a Premier League game in 2022–203.
Also Read- Top 10 Fastest Cars In The World 2023
8. Sheraldo Becker – 35.97 km/h
Along with Alphonso Davies of Bayern Munich, the Union Berlin winger is the Bundesliga's quickest player. He makes in-between dashes to avoid being caught offside, just like Davies does, and off-the-ball runs to offer his team more room.
Although Becker hasn't drawn as much attention as Davies, when given room to play, he excels. Defenders have an extremely tough time keeping up with him as he starts to accelerate.
9. Alphonso Davies – 35.97 km/h
A fantastic defender with excellent ball control, his run versus Barcelona solidified his place on the list of the world's quickest footballers. When he accelerates, Davies can cover a lot of territory with ease. He is always prepared to go one-on-one with defenders in the box and offer assists.
One of the rare fullbacks with the ability to outrun defenders one-on-one and then quickly speed to cover his backline is Davies. His physical prowess helps him to retain balance while performing powerful lunges, and his defensive skills are top-notch. He can dismantle an opposition build-up play and halt a counterattack.
10. Ousmane Dembele – 35.9 km/h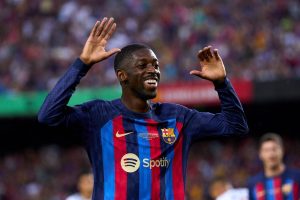 On either wing, Dembele is a problem for defenders because of his amazing speed, which allows him to sail past any defender. The 25-year-old uses both feet when dribbling and shooting. Along with his quickness, he also uses deft body feints to get the better of defenders.
Under Xavi, he developed into a noteworthy player who currently serves as a playmaker. The former Dortmund star has developed into a dependable player under Xavi and a significant headache for defenders thanks to his pace and ability to split defenses with his exquisite through balls.
Conclusion
These are the top 10 fastest footballers in the world. They all have big futures ahead of them and are incredibly gifted. As these players continue to astonish audiences all across the world, be sure to keep an eye on them.
Frequently Asked Questions
Who is the fastest Football player right now?
From this article, we can say Antonio Rudiger is the fastest football player.
Who is the fastest football player of all time?
Real Madrid's Gareth Bale holds the record for being the quickest football player as of 2013. While competing against Villareal, he reached a speed of 39.9 km/h.
COPYRIGHT WARNING!
You may not republish, reproduce, or redistribute any content on this website either in whole or in part without due permission or acknowledgment.
.
Proper acknowledgment includes, but not limited to;
(a) LINK BACK TO THE ARTICLE in the case of re-publication on online media,
(b) Proper referencing in the case of usage in research, magazine, brochure, or academic purposes,.
.
All contents are protected by the Digital Millennium Copyright Act 1996 (DMCA).
The images, except where otherwise indicated, are taken directly from the web, if some images were inserted by mistake violating the copyright, please contact the administrator for immediate removal.
.
We publish all content with good intentions. If you own this content & believe your copyright was violated or infringed, please contact us at [info@cyber.ng] for immediate removal.
About Post Author