What can protect you from unplanned events when they happen? Life is risky. Therefore it is advisable to get some sort of financial protection for yourself, your family and assets against any possible future event beyond your control. You and I need financial protection while we can get it, depending on your earning power. That is where insurance comes in. 
Which insurance companies in Nigeria can be trusted to compensate for your loss, and do so on time? I invite our readers to join us and explore the world of insurance in modern Nigeria. And to find out which insurance packages are available for you. 
Insurance in Nigeria: What actually is Insurance?
The term 'insurance' (or indemnity, coverage, or assurance) as we indicated earlier, is a form of financial protection. It is a legal agreement between an individual (or organization) and the insurer, in which the insurer agrees to pay you some amount to help you (or another party chosen by you) recover in the case of a financial loss or serious harm. 
Such sudden events leading to loss or harm could include fire, burglary, vehicle accident, work hazards, death, failing health and more. That agreement is called an insurance policy. To guarantee this future benefit, the insured party is required to pay a regular amount called a premium to the insurance company. 
Insurance is a means of managing risks. Life itself is full of risks at every turn. By signing for an insurance policy, you are transferring the risk to the insurance company. The insurer will manage the risk on your behalf, by paying you a certain amount when such an undesirable event occurs.  
So if your insured property gets burnt by any means not your fault, the insurer pays you some money to repair it (or perhaps buy another one). Luckily enough, there are reputable insurance companies in Nigeria as we speak. 
In principle, any property considered valuable can be insured. Your vehicles, houses, business goods, your body (or its parts) can be insured. 
Also Read- Top 10 State Universities in Nigeria 2023
Insurance Companies in Nigeria: Important Statistics
Here are some critical facts about the state of the insurance sector in Nigeria so far, as at 2022.
About 0.5% of Nigerians have signed up for one form of insurance or another.

Just 3% of Nigerians signed up for health insurance, provided mostly by their employers.

A meager 3.4million cars on Nigerian roads are insured. This is small in comparison to about 12 million working cars in total.

The insurance industry's Gross Premium Income stands at 520.1 trillion Naira as at 2022. This is the total premium paid by insured Nigerians in the stated period.

In all, there are 58 life insurance companies in Nigeria so far.

As of 2019, Nigeria insurance is ranked 62nd in the world, accounting for 1.64 billion US Dollars in premiums (just 0.2 per cent of premiums collected worldwide). 

The rate of insurance penetration/spread in Nigeria is extremely low, just 0.5 per cent as at 2022. This is due to reasons which include:
high number of low-income earners and poor people, 

insufficient access to information technology, 

very little understanding of the insurance service by citizens,

dearth of trained personnel

poor regulatory framework  
It is therefore pertinent for the regulatory body of the Nigerian insurance industry, the National Insurance Commission (NAICOM) as well as the insurance companies themselves to educate the general public about the benefits of obtaining insurance. Particularly the types of insurance that cover life, safety of commercial goods, vehicle insurance and property. 
Types of Insurance in Nigeria
Section 2 of the Nigerian Insurance Act outlines two main classes of insurance, which are Life insurance and General insurance. Life insurance can be further subdivided into:
individual life insurance;

health insurance; and

group life insurance/pension.
While General insurance can be any of the eight types below::
motor vehicle insurance

fire insurance

general accident insurance

engineering insurance

oil and gas insurance

marine and aviation insurance

bonds credit guarantee and suretyship insurance; and

miscellaneous insurance
Benefits of Insurance to Nigerians
The tendency to think getting an insurance policy is expensive has kept so many from signing up. However, an insurance cover is likely cheaper to pay for every month than you think. Above all, 
It is a sure way to pay for unplanned losses when faced with a tragic event. 

Your dependents will be adequately compensated with a death benefit sum when you pass on. As long as you have a life insurance policy in place, your beneficiaries would not suffer. 

Insurance payouts are not subject to taxation. So you loansare free from paying taxes out of insurance claims.

It constitutes a good savings culture, and can be an additional source of funds to your retirement savings account.

It can help pay for final expenses such as the funeral expenses of the insured.

It is usually required as a collateral for obtaining loans.
Also Read- Top 10 Banks in Nigeria 2022
Insurance Companies in Nigeria: The Top 10 List
We present to our readers, a curated list of the most reliable, top 10 insurance companies in Nigeria. We obtained these statistics by comparing reviews on significant sites following the trends in the Nigerian insurance industry. Particularly the insurers who have stood out in the past half decade thereabout, in no particular order.
NEM Insurance

AIICO Insurance Plc

AXA Mansard Insurance.

Cornerstone Insurance Plc.

Coronation Insurance

Leadway Assurance Company

Continental Reinsurance

LASACO Assurance Plc

African Alliance Insurance Plc

Goldlink Insurance Plc
NEM Insurance Plc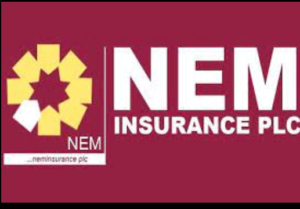 The Nigerian branch of NEM Insurance was established in 1970, a subsidiary of NEM General Insurance Association Limited of London. It was listed on the Nigerian Stock Exchange in 1989. A merger thereafter took place with Vigilant Insurance Company. The company offers corporate, personal and SME insurance services numbering up to 24. This includes Home insurance, Motor insurance, Goods in Transit insurance, Fire and Special Perils, Travel insurance and more.
The company is the 51st most valuable stock on the Nigerian Exchange, and with a market capitalization of 20.6 Billion Naira. 
AIICO Insurance Plc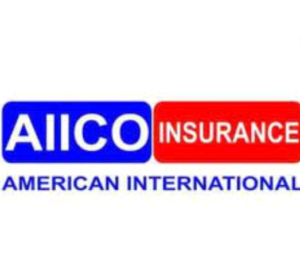 AIICO Insurance was fully licensed and incorporated in Nigeria in 1970 under the name American Life Insurance Company Limited, though it began operations way back in 1963. In 1990, the federal government acquired 60 per cent shares in the company and renamed it American International Insurance Company Limited. Subsequently, NFI Insurance PLC and Lamda Insurance Company Limited were acquired and absorbed into the AIICO group in 2007.
At present, AIICO Insurance has four key units offering Life Insurance, General insurance, asset management and health maintenance services.
AIICO Insurance is currently the 47th most valuable stock on the Nigeria Exchange and with a market capitalization of 23.1 Billion Naira.  
AXA Mansard Insurance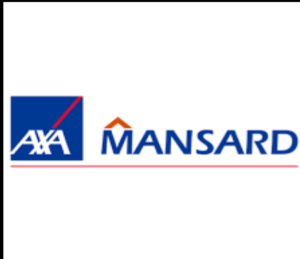 Incorporated in 1989, AXA Mansard is a member of the AXA Group worldwide. It was listed on the Nigeria Stock Exchange in 2009. The company has three major subsidiaries:  AXA Mansard Health Limited, AXA Mansard Investments Limited, and AXA Mansard Pensions Limited. The company offers life & Savings insurance, health insurance, property and casualty cover, SME insurance support, investment management and allied services.  
AXA Mansard Insurance is the 53rd most valuable stock on the Nigerian Exchange with a market capitalization of 17.6 Billion Naira. 
Cornerstone Insurance Plc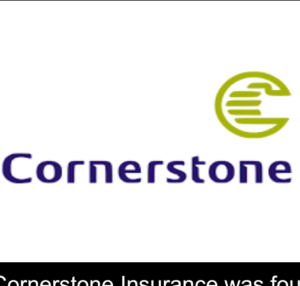 Cornerstone Insurance was founded in 1991, and later quoted on the Stock Exhcnage in 1997. They offer a broad range of insurance products that cut across both life and general insurance. These include mortgage protection, aviation, marine, motor vehicle, asset protection, group life, Takaful (Islamic insurance) and a host of others. 
The company is the 61st most valuable stock on the Nigerian Exchange and its market capitalisation is 10.9 billion Naira.
Coronation Insurance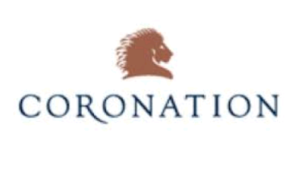 Coronation Insurance was set up in 1958 under the name WAPIC Insurance Plc. It was listed on the Nigerian Stock Exchange in 1990. At present it has two subsidiaries: Coronation Life Assurance PLC and Coronation Insurance (Ghana) Limited. The company offers a broad range of general insurance, life insurance and corporate insurance services.
With a market capitalisation of 10.88 billion Naira as at 2022, it is the 62nd most valuable stock on the Nigerian Exchange. 
Leadway Assurance Company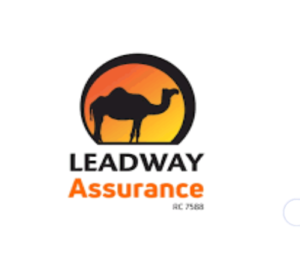 Leadway Assurance was incorporated in 1970, and started out as with motor insurance. Today, Leadway Assurance is an enormous establishment with the following subsidiaries; Leadway Hotel, Leadway Pensure, Leadway Capital & Trusts, Leadway Properties & Investments, and Leadway Asset Management. Today, it offers both general and life insurances, bonds, portfolio management and secured credit. 
The company's market capitalisation stands at almost 45 billion Naira. 
Continental Reinsurance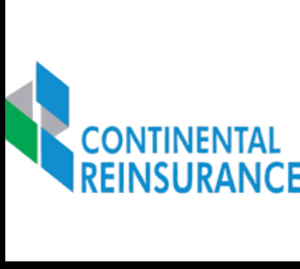 Continental Reinsurance was incorporated in 1985, and started operations as a private reinsurer. In 1987, the company launched into general reinsurance. It was listed on the Nigerian Stock Exchange in 2007, and acquired a large number of international investors. The company is now established in 50 African countries. 
Continental Reinsurance now offers reinsurance services that cover fire insurance, marine, auto, aviation, agricultural insurance, engineering, bond, and general life insurances. 
However, Continental Reinsurance was delisted on the Nigerian Stock Exchange in 2020. As at that time, it had a market capitalisation of 22.8 billion Naira. 
LASACO Assurance Plc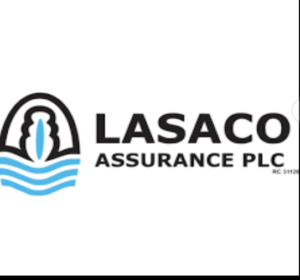 Established in 1979, Lasaco Assurance offers general insurance services that cut across fire, burglary, bond, general accident, life, contractors-at-risk, and other forms of insurance as well as pension management. 
Lasaco Assurance is presently the 112th most valuable stock on the Nigerian Exchange. And its market capitalization as at 2022 is 1.87 billion Naira. 
African Alliance Insurance Plc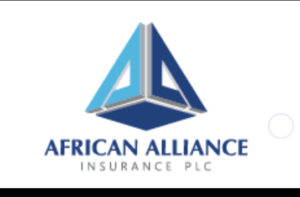 African Alliance Insurance was established in 1960 in partnership with Munich Reinsurance Company of Germany. They entered a joint venture with First Securities Discount House in 2005 and set up Pensions Alliance Limited to handle pension administration. And in 2009, African Alliance Insurance was listed on the Stock Exchange.
The company specializes in life insurance but also offers Takaful Islamic insurance, mortgage protection, investment management, children's education plans, 
African Alliance Instance is at present the 85th most valuable stock on the Nigerian Exchange, and with a market capitalisation of 4.12 billion Naira as at 2022.
Goldlink Insurance Plc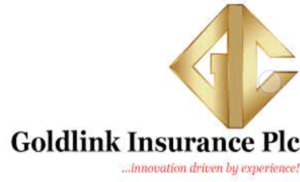 Goldlink Insurance Plc was incorporated in 1992 but began insurance service operations in 1993. It was listed as a public liability company in the Nigerian Stock Exchange in 2008. 
The company offers both life insurance and general insurance services covering motor insurance, oil and gas, travel, fire and special perils, life and pension, amongst others. 
It is listed as the 130th most valuable stock in the Nigeria Exchange. The market capitalization is about 910 million Naira as at 2022.
COPYRIGHT WARNING!
You may not republish, reproduce, or redistribute any content on this website either in whole or in part without due permission or acknowledgment.
.
Proper acknowledgment includes, but not limited to;
(a) LINK BACK TO THE ARTICLE in the case of re-publication on online media,
(b) Proper referencing in the case of usage in research, magazine, brochure, or academic purposes,.
.
All contents are protected by the Digital Millennium Copyright Act 1996 (DMCA).
The images, except where otherwise indicated, are taken directly from the web, if some images were inserted by mistake violating the copyright, please contact the administrator for immediate removal.
.
We publish all content with good intentions. If you own this content & believe your copyright was violated or infringed, please contact us at [info@cyber.ng] for immediate removal.
About Post Author