I salute the ancient, wise, deep-thinking, learned Yoruba people of Nigeria, their actors and actresses. They speak through their actions, express many mysteries and ideas through their words. They have developed body language and non-verbal communication to genius levels. And their extraordinary mastery of language and communication is noteworthy – they practically use words as a weapon. That deep and careful (sometimes cunning) thinking typical of this unique tribe could be seen when Yoruba actors and actresses practice their art. That Yorubas prefer to shun violence while possible, and embrace dialogue is also quite evident in their movies. They are natural story tellers.
So who are the most talented ambassadors of the Yoruba nation in Nollywood, the Nigeria movie industry? Sincerely it is quite difficult to curate this list; there are a lot of them. Yoruba actors (and actresses) have invested their talents so heavily in Nollywood right from the foundation, when it was not profitable. Their passion for stage play and acting is unbeatable. Join us to examine the top 10 Yoruba actors in Nigeria particularly in the last two decades thereabout (in no particular order). And why their fans adore them!! 
Odunlade Adekola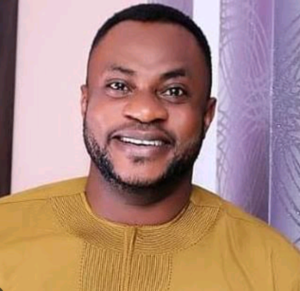 Versatile and lively Odunlade Adekola has become a household name in the Yoruba movie industry. The actor, singer, scriptwriter and producer actually hails from Ọtun- Ekiti in Ekiti state. But he was born and brought up in Abeokuta in 1976 to a clergyman. He graduated from the University of Lagos in 2018, bagging a Bachelors degree in Business Administration. 
Odunlade debuted his acting career in 1996, but soared to stardom in 2003 for his lead role in the movie 'Asiri Gomina Wa'. His incredible and amusing acting skills have won him several prominent roles in nearly 100 Nollywood movies. So amusing are his body language and mannerisms that clips from Odunlade's screen acts are popular memes all over the internet! 
Also Read- Top 10 Igbo Actors in Nigeria
Odunlade has won several national and international awards till date:
Best Actor of the Year, City People Entertainment Awards, 2009

Best Actor of the Year, City People Entertainment Awards, 2011

The Best Actor in a Leading Role, Yoruba Movie Academy Awards, 2012

Best Actor of the Year, Africa Movie Academy Award, 2014

Best Actor of the Year, City People Entertainment Awards, 2014

The Best Actor of the Year, City People Entertainment Awards, 2015

Best Actor (Indigenous), Nigeria Entertainment Awards, 2015

Movie Personality of the Year (Male), City People Movie Awards, 2017

Best Actor, Nigeria Entertainment Awards, 2018

Best Actor in a Comedy, Africa Magic Viewer's Choice Awards, 2018

Actor of the Year, Independent Achievers Award, 2019

Most Searched Actor, NET Honours Award, 2019
In addition, Odunlade signed some lucrative endorsement deals with Ayoola Foods, Globacom, Goldberg, Conoil, and Revolution Plus Property. He also set up the Odunlade Ademola Film Production. His net worth is estimated to be about 2.5 million US Dollars as at 2022. 
Odunlade is married to Ruth Adekola with four children.
Akanni Olayinka Quadri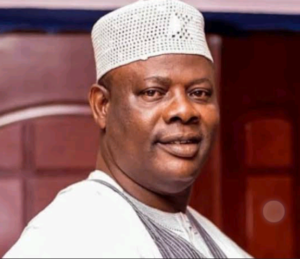 Yinka Quadri is practically one of the evergreen, veteran actors of Nollywood. Age does not in any way dim his talent. A native of Oro in Kwara state, Yinka was born in 1959, and bred in Lagos. He only completed his secondary education at Christ High School, Ebute Elefun Lagos and no further.. 
Yinka Quadri stopped schooling and co-formed a drama group, Afopina Theatre Group in 1976. His very first acting role was in the TV series, Agbodorogun, that same year. And since then, he has featured in over 100 movies. 
Today, the actor, producer and director co-owns the Odunfa Caucus theatre group. Also, he signed an endorsement deal with Al-Amanat Islamic Estate Ikorodu, Lagos sJiometime around 2016.  His net worth is estimated to be around 5 million US Dollars as at 2022. 
Yinka Quadri is married to Sadiat Quadri, and they have five children. 
Femi Lateef Adebayo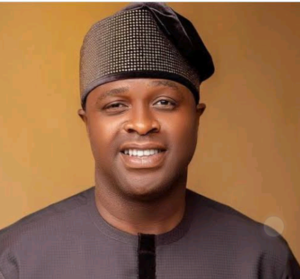 Femi Adebayo is one of the sons of another A-list veteran Yoruba actor named Adebayo Salami (aka Oga Bello). Born in 1978, he is an indigene of Ilorin, Kwara state but grew up in Lagos. The Law graduate from the University of Ilorin is an exceptionally talented actor, producer and director. 
Femi started his acting career in 1985 when he featured in Ogun Ajaye, a film produced by his father. He went ahead to cast in over 500 movies ever since then. The actor has won a good number of awards from 2005 till now. He won two awards at the City People Entertainment Awards of 2015, three awards at separate editions of the Africa Magic Viewers Choice Awards of 2018 and 2022, and more. 
Additionally, Femi was appointed as Special Adviser on Arts, Culture and Tourism to the Kwara State Governor in 2016. He is the CEO of J-15 Media Network Nigeria, a training school for performing arts in Ibadan. The actor also signed endorsements with Startimes, T Pumpy Estates, Unique Motors, and Kubanah Whiskey. His net worth as at 2022 is an estimated 900,000 US Dollars. 
Also Read- Top 10 Largest Countries in Africa
Femi Adebayo is married to Omotayo Adebayo, and they have a son. However, he has three other children from a previous marriage. 
Olaniyi Mikhail Afonja
Olaniyi Afonja who goes by the popular stage name Sanyeri, was born in 1974, an indigene of Oyo town in Oyo state. He is a renowned comedian, actor and producer. 
Olaniyi went only as far as to complete his secondary education at Durbar Grammar school, Oyo town. But thereafter his acting journey began in 1992. A close friend of his, encouraged him to join a theatre group in his home state. Four years later, he moved to Lagos to join another theatre group, and the rest is history. He has starred in almost 100 movies till date. He currently has an estimated net worth of around 450,000 US Dollars. 
Olaniyi is married to Hawawu Afonja, and they have two children.
Muyiwa Ademola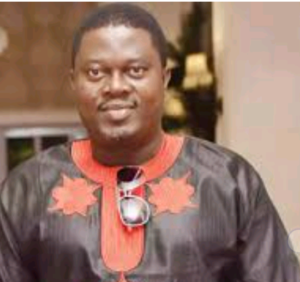 Comported, focused and easy-going, Muyiwa Ademola nevertheless knows how to deliver well in any acting role. Nicknamed Mr. Authentic, the exceptional actor is also a film producer, scriptwriter and director. 
Muyiwa Ademola was born in the town of Abeokuta, Ogun State in 1971. He graduated from the University of Ibadan with a degree in Adult Education.
The actor started his career journey right from primary school by participating in stage plays. The trend continued into secondary school, and he started writing play scripts.  Along the line, he met veteran actor Charles Olumo (aka Àgbákò) in Abeokuta. Muyiwa went on to meet a movie director named S.I. Ola, who further trained him in movie production alongside acting. He finally launched properly into acting in 1991. 
Muyiwa founded the Authentic School of Drama in 2004 to train upcoming actors. In 2015, he created a YouTube channel, MUY Authentic TV to upload movies. He is also the CEO of a movie production company named MUY Authentic Presentations.  Muyiwa signed a deal and became a brand ambassador to Schemelink Residence Limited, a real estate company. His net worth is estimated time about 400,000 US Dollars as at 2022.
Muyiwa is married to Omolara Ademola, and they have three children. He also fathered a set of twins with another woman outside wedlock. 
Wale Akorede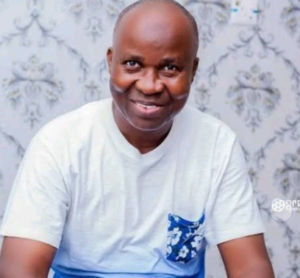 Wale Akorede popularly called Okunnu, was born in Ogbomoso, Oyo state. He is an outstanding comedy actor and producer in all of Yoruba Nollywood.
Wale graduated from The Polytechnic, Ibadan in 1989 with a diploma in Fine Arts but yearned to pursue acting. Before he went into full-time acting, Wale shuttled between Saudi Arabia and Nigeria to import clothes as a trader for a period of 13 years. In 1982, his father died, and then he joined the film industry with Muyiwa Ademola's help. 
From a humble beginning of being paid peanuts, he persevered and became a comic celebrity on stage. His net worth now is in the neighbourhood of 450,000 US Dollars.
His marriage to Wùnmi Akorede is blessed with three kids. 
Babajide Kosoko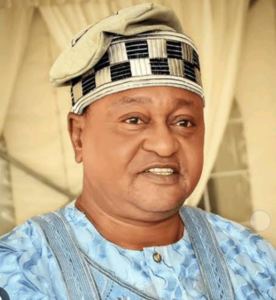 Veteran actor Jide Kosoko is a giant on stage. The multi-talented actor, director and producer was born in 1954 and hails from a royal family in Lagos Island. He finished from Yaba College of Technology. 
Jide started acting at the tender age of 10 years. Later on he joined the Ifelodun Travelling Theatre group. His first official stage play was on the set of Makanjuola in 1964, where he played the lead role. Then in 1972, he quit to form his own theatre group (Jide Kosoko Theatre Group). He was also an active member of the Awada Kerikeri theatre headed by Adebayo Salami (Oga Bello). The actor has written, featured in and produced over 200 movies. Moreover he can act flawlessly in English, Pidgin and Yoruba languages. 
Jide Kosoko is known to act so real and serious, as if it was no play or movie. His facial expressions and 'big man' carriage are simply iconic. 
Jide was privileged to sign endorsement deals with Western Lotto Limited, MeritAbode Limited and Chivita company. His current net worth is something close to 1 million US Dollars.
Jide Kosoko had two wives, Karimat Kosoko and Henrietta Kosoko. Henrietta, also a talented actress passed on in 2016. Jide is father to six children and several grandchildren.
Kunle Afolayan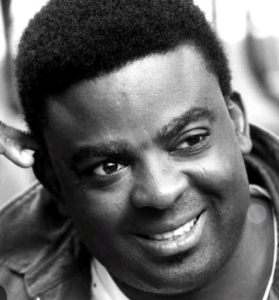 Kunle Afolayan is one of the sons of popular late Yoruba actor, Adeyemi 'Adelove' Afolayan, a native of Kwara state. Born in 1975 in Ebute Metta area of Lagos, he is also a graduate of the New York Film Academy. Kunle is far more renowned as a movie promoter, producer and director than being an actor. His high-quality movies produced on a large budget and taken to the cinemas, cut across both English and Yoruba languages. He is the CEO of Golden Effects Company, a film production outfit set up in 2005. Nevertheless, he has acted so credibly well in more than a dozen Yoruba movies.
Kunle Afolayan started out as an actor on the set of Yoruba movie Saworoide in 1999. His first directed movie was the award-winning movie Ìràpadà in 2006. He proceeded to direct other famous movies, some of them winning multiple international awards and breaking box office record sales. Amongst them are October 1, The Figurine, The CEO and Anikulapo. The October 1 movie won 16 awards at the African Movie Awards of 2015.  The Figurine also won five awards at the African Film Academy Awards. 
Kule Afolayan's net worth is estimated to be around 1.5 million US Dollars as at 2022. Kunle has four children with his ex-wife Tolu. 
Adebayo Salami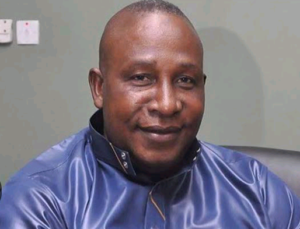 Veteran and highly successful Adebayo Salami (alias Oga Bello) probably needs no introduction anywhere in Nigeria. Skilled in English, Yoruba and Pidgin language movies and TV plays, the actor and producer has entertained Nigerians for decades. His sons have also gone ahead to replicate, even supercede his success story – the most notable being Femi Adebayo.
Born in 1952, Adebayo Salami hails from Ilorin, Kwara state. He grew up and completed his primary and secondary education in Lagos. He went from Adebo Commercial School in Lagos, and then Lagos Drama School.  Adebayo started his acting career with the Ojo Ladipo Theatre Group in 1964 (initially named Young Concert Party). The group changed its name again to Awada Kerikeri Group. And in 1978, the founder of the group, Ojo Ladipo died. To fill in the vacuum, Adebayo Salami took over the leadership of the group. The rest is history. 
He has acted in over 90 movies till date, directed and produced a good number of other movies. In particular, his role as Oga Bello in TV series Comedy Half Hour was so 
authentic and well played out – it was clear he was in command any day, a typical father-boss. 
Adebayo Salami is married to two wives, has eighteen children and more than a dozen grandchildren. His net worth is estimated to be in the region of 1 to 5 million US Dollars.  
Afeez Olayiwola Abiodun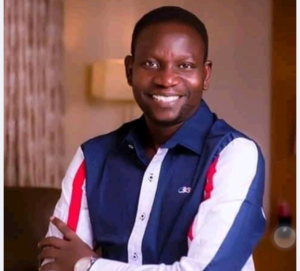 Afeez Abiodun is a well-known comic actor, producer and director who hails from Iseyin, Oyo state. He was born in 1974. 
Afeez finished his secondary school at Faramora Secondary School, Oyo state. And while there, he wrote his first ever drama script for a play, Kokoro Aye, which was well received by his teachers and mates. Then he moved to Lagos to pursue his acting dream with the help of fellow actor, Razaq Olayiwole. He started by producing the movie Maje Sinwon Waye in 2000. He is known to take up minor roles in movies but nevertheless still remains popular. 
Afeez had an estimated net worth of between 500,000 and 750,000 US Dollars as at 2022. He is married to another popular Yoruba Nollywood actress, Mide Martins, and they have two daughters. 
COPYRIGHT WARNING!
You may not republish, reproduce, or redistribute any content on this website either in whole or in part without due permission or acknowledgment.
.
Proper acknowledgment includes, but not limited to;
(a) LINK BACK TO THE ARTICLE in the case of re-publication on online media,
(b) Proper referencing in the case of usage in research, magazine, brochure, or academic purposes,.
.
All contents are protected by the Digital Millennium Copyright Act 1996 (DMCA).
The images, except where otherwise indicated, are taken directly from the web, if some images were inserted by mistake violating the copyright, please contact the administrator for immediate removal.
.
We publish all content with good intentions. If you own this content & believe your copyright was violated or infringed, please contact us at [info@cyber.ng] for immediate removal.
About Post Author