The Nigeria music industry is undeniably one of the largest in Africa. And its popularity across the world continues to soar day by day. Nevertheless, some clearly talented artists are frankly the most underrated musicians in Nigeria. And that in spite of the careful work and display of skill they have put into producing their unique style of music.
What Style of Music Nigerians Love
Nigerian musicians continue to receive increasing global followership. Partly due to the eagerness with which Nigerian artistes and their record labels have been promoting our unique brand of music to the world for decades.
Native Nigerian musicians started doing public performances in the 1930s. They gradually evolved traditional folk music into the popular genres of Juju, Fuji, Apala, Ogene, Wákà, Highlife and Igbo rap for public performances. And over the years, these Nigerian musicians creatively infused modern musical instruments, and imported colonial rhythms of Jazz, and Rhythm & Blues, into their songs.
Thus began the rise of Afrobeats, Afro-Juju, Reggae, Afro-pop, Afro rap, modern highlife, and more R & B. Nigerian gospel music has also garnered significantly increasing followership, and its quality improving in leaps and bounds.
Our Nigerian artistes have particularly taken every opportunity to promote their music to Europe, USA, UK and Asia right from pre-colonial days. Big thanks to the likes of King Sunny Ade, Ebenezer Obey, Fela Anikulapo-Kuti, Sunny Okosun, Onyeka Onwenu, Christy Essien-Igbokwe, Ayinde Barrister, Osita Osadebe, Rex Lawson and a host of other A-list artistes. They eagerly took Nigerian music abroad to massively promote it. Thus, they laid the foundation for the success of Nigerian music genres across the world today.
The Top Underrated Musicians in Nigeria: Here's Why
Some of these deemed underrated musicians in Nigeria have released songs so rich in meaning, some with curiously-blended but interesting rhythms. But somehow their efforts seem to receive less appreciation than they deserve.
This is likely because they do not conform to the wildly popular 'street' beats and music styles adored by music fans in Nigeria. And in some cases, they simply are not promoted well enough by their music labels for individual reasons.
These 'street' beats and song styles incorporate a heavy dose of popular genres of Nigerian music and traditional instruments, with modern instruments, rhythms and dance. Fuji, Juju, Afro-Juju, Afrobeat, Reggae, Afro pop, Afro rap and Highlife have become very relatable with modern music fans because they are danceable, and easily activate party mode.
In fact, Nigerians love and promote dance and party culture. So apparently, songs that are danceable and good for a party mood are increasingly becoming popular.
Quick Run-Through: Top 10 Most Underrated Musicans in Nigeria
Here is a brief expose of the top 10 most underrated musicians in Nigeria in no particular order. They may be quite successful in their own right. But we sincerely believe they deserve better accolades for their skillfully-composed songs. But the music public have their own taste and dictate the tunes anyway.
Niniola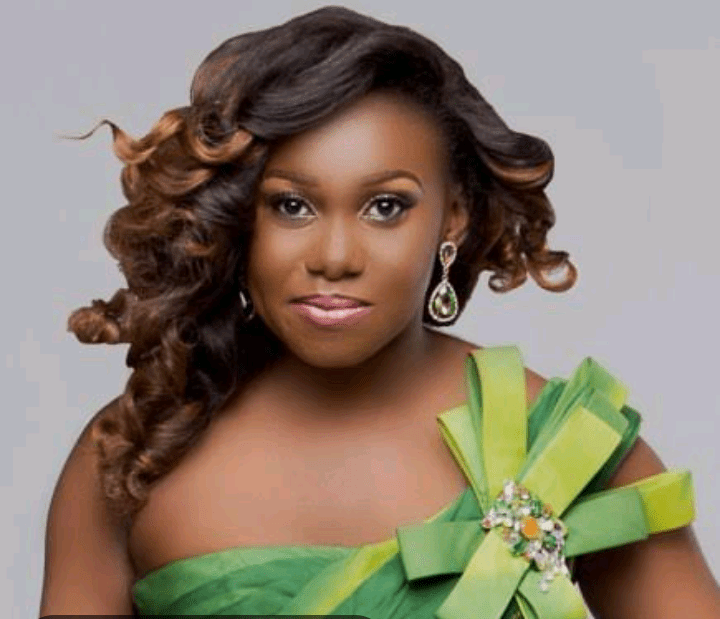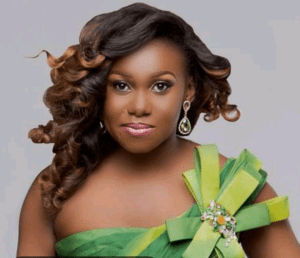 Niniola could be described as a quietly famous Nigerian artiste. She has an equally popular sibling in the Nigerian music industry, namely Teni the Entertainer. The songwriter and singer broke into the music industry by participating in the MTN Project Fame West Africa of 2013. And from there, she went ahead to release her first single 'Ibadi' in 2014. She has gone ahead to release 4 albums between 2017 and 2021.
In fact, her 2017 single 'Maradona' became so popular in South Africa. The song reportedly stayed for 13 weeks on South Africa's Metro FM music chart, and stood at number 1 for 6 weeks. She was also one of the songwriters and composers of Beyonce's soundtrack album 'The Lion King: The Gift'.
Niniola's contribution to the epic soundtrack got the singer two Grammy nomination certificates in 2020 and 2021 respectively. She was subsequently inducted into the Grammy Recording Academy Class of 2021. Seriously, the talented singer is not rated high enough at the homefront.
Brymo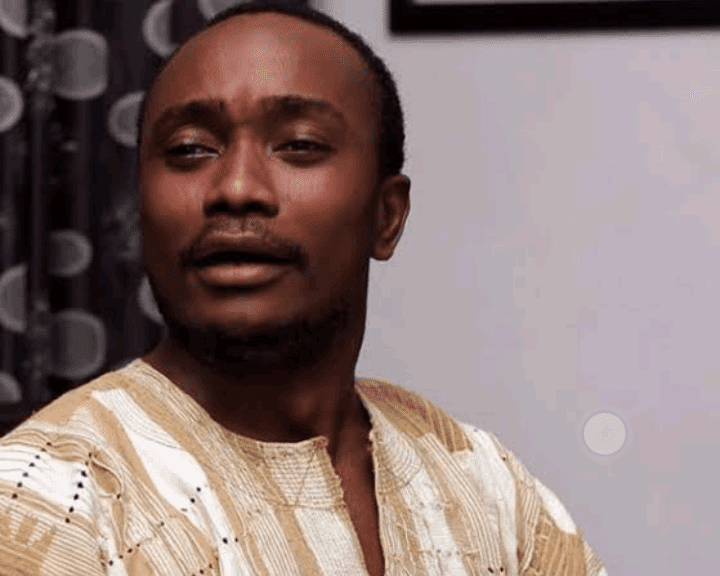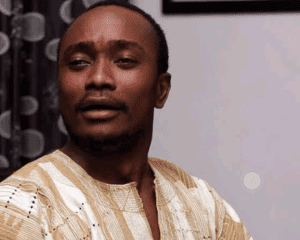 Brymo (Olawale Oloforo) is an actor, singer, songwriter and author who started his music career in 1999 while still in secondary school. And by 2007 he released his first album 'Brymstone', followed by 'The Son of a Kapenta' album in 2012. In all, he has released 17 albums so far, both pure studio albums and collaborative ones. He has also authored 3 books (Oriri's Plight, Bad Tooth, & Verses) and starred in 2 prominent Nigerian movies (Elesin Oba: The King's Horseman, and Price of Admission).
Brymo is well known for creating a unique blend of R&B, Rock, Afrobeat, Pop and Fuji. His creativity is too obvious to ignore, yet he is not well recognised for it.
Nonso Amadi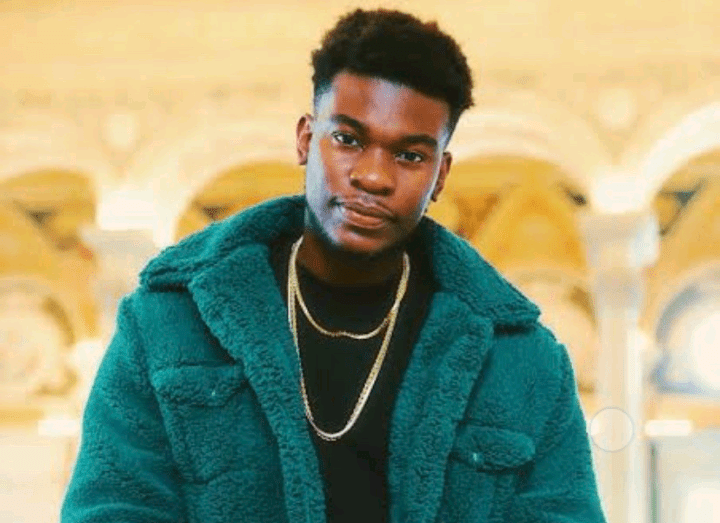 Nonso Amadi is a self-taught producer, singer and songwriter who stepped into the music industry in 2012 while still in Covenant University. He is currently based abroad.
Nonso released his first EP in 2015 titled 'Alone'. The same year he released the famous single 'Tonight' which received worldwide fame. In 2017 he released 'WAR', a joint EP with Odunsi the Engine. And by December of the same year, the singer held his first homecoming concert in Nigeria. 2019 ushered in Nonso's solo EP 'Free' in which two artistes, Simi and Mr. Eazi featured.
In all, Nonso Amadi collaborated with a good number of famous artists between 2015 and 2019 that also included the likes of Maleek Berry and Banky W. However, he took a music break for three years, to return later in 2022 with two singles: 'Foreigner' and 'Different'. The single 'Different' featured the Canadian musician Majid Jordan.
Talented Nonso Amadi is yet to receive significant recognition for his music prowess.
Asa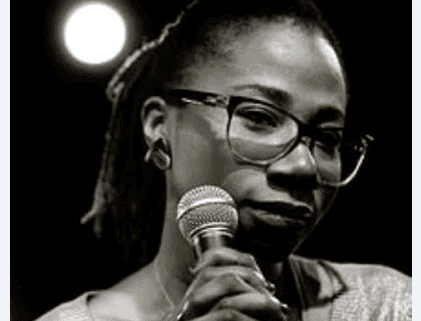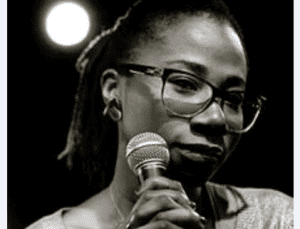 Asa (Bukola Elemide) isna songwriter, singer and recording artist based in France. She was born to a father who was a cinematographer, and who had a collection of classic songs that greatly inspired her.
Asa's first studio album titled 'Asa' was produced by Cobhams Asuquo in 2004, who she met through Janet Nwose, her friend and manager. Her first single 'Eye Adaba' continued to gain prominence on the airwaves, even as she left for France thereafter. Asa went ahead to study at the IMFP School of Jazz Music. And her teachers assured her she is fully prepared to become a recording artist without further schooling.
She returned to Nigeria and was signed up with Naive Records. And with the help of Cobhams Asuquo, Benjamin Constant and Christophe Dupuoy, her 'Asa' album became a platinum seller that saw her songs being played across Àsìá, Europe and Africa. Asa thereafter won the French Constantine Award in 2008.
By 2010, she released her second album 'Beautiful Imperfection' which also became a platinum seller by 2011. In all, the singer released five albums between 2007 and 2022, and went on world tours from 2015 to 2017.
Asa is famous for many hit singles which include 'Be My Man', 'Jailer', 'Fire on the Mountain', and 'Ba Mi Dele'. Her effortless rendition of songs in both Yoruba and English lyrics and with gentle Soul rhythms is quite unique. And yet, her works do not receive much admiration by Nigerian music fans.
Johnny Drille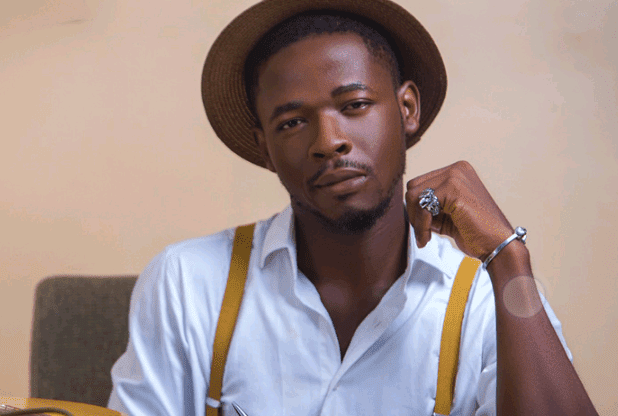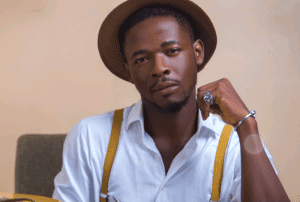 Johnny Drille (John Ighodaro) is a songwriter and singer signed on to Mavin Records. He began singing in his father's church, as his father was a church minister. He further learnt to play the guitar and write his own songs as a student, while a friend would listen and record them. By 2006, he focused more on music production and self-trained himself.
Johnny Drille was a contestant in the MTN Project Fame of 2013 were he finished in tenth place. However, he went ahead to record a cover of the 'Awww' song by the singer Di'ja in 2015. And as it went public, Don Jazzy of Mavin Records saw it and invited him over. That same 2015, he released his first single 'Love Don't Lie' and a second one, 'Wait for Me'. He released two other songs in 2016: 'My Beautiful Love' and 'Start All Over' (featuring Niniola). And then he was finally signed on to Mavin Records in 2017.
His debut album 'Before We Fall Asleep' came out in 2021. And it featured Nigerian artistes the likes of Style Plus, Ayra Starr, Ladipoe, Don Jazzy, Lagos Community Choir, and a host of others. So far, he has succeeded in releasing 27 singles, and won The Headies Best Alternative song of 2019.
In spite of his interesting rendition of alternative rock blended with folk music, he is not fully appreciated by Nigerian music fans.
Cobhams Asuquo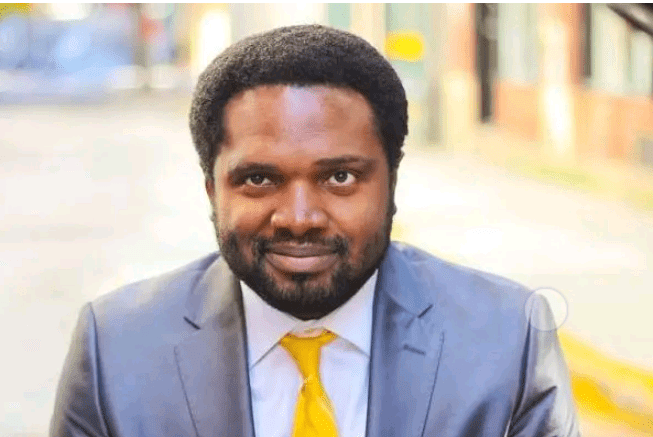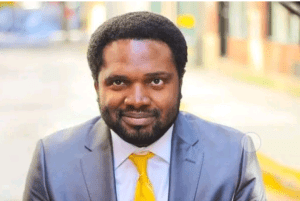 Cobhams Asuquo practically needs no introduction – he is famous in his own right. The visually-impaired music genius is a singer, songwriter and producer. He was originally a lawyer. But his remarkable voice, combined with his mastery of the guitar and piano have created a special place for him in the Nigerian music industry.
Cobhams joined Sony ATV London as a songwriter in 2005. He was equally working at Questionmark Entertainment record label as Head of Audio Productions. But in 2006, he proceeded to open his own recording studio named CAMP (Cobhams Asuquo Music Productions), co-managed with Benson Idakula and Stan Iyke. He has since left CAMP to set up Vintage Grey Media in 2016.
Cobhams Asuquo was responsible for the production of the world-famous album 'Asa'. Since then, he has also produced and written songs for a good number of other artistes such as Omawunmi, Djinne, Olu Maintain, Banky W, Darey, Waje, Tim Dakolo, Seyi Shay, Tiwa Savage, Yemi Alade and so many others. He was also appointed the MTN ambassador for its corporate elites in 2015.
Cobhams has helped to compose and perform with local and international artistes, as well as international bands. He has participated actively in so many international events and is well known in the international community. He has so far released 6 popular singles and is waxing stronger. But – his global acclaim is not matched by the same kind of followership back home.
Terri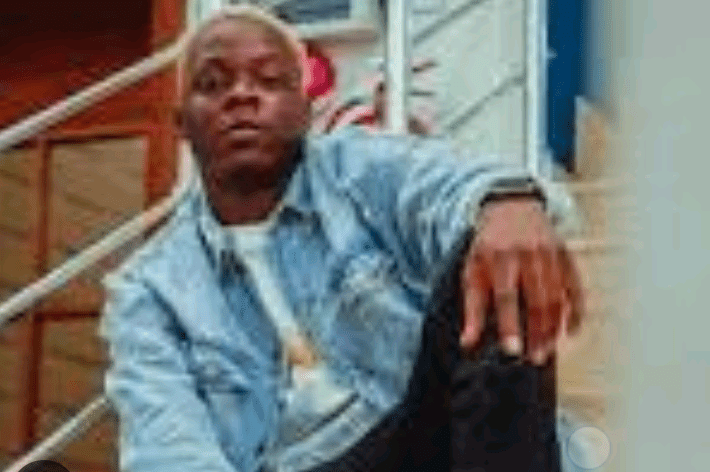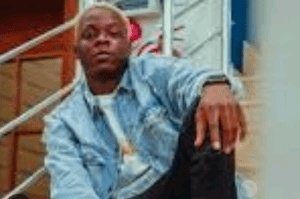 Terri (Akinre Terry Daniel) is an Afrobeat composer and singer who is signed up with famous Wizkid's record label, Starboy Records. The Marine Insurance graduate began his music career at 17 years old. Before meeting Wizkid, his stage name was Stoned Teezy. He produced a 5-track EP named 'Ouchea'. He recreated DJ Jimmy Jatt's 'Oshe' song and featured Wizkid – which greatly impressed the latter singer. By 2018, Wizkid signed him up.
Terri also featured in Wizkid's track 'Soco' and rose to fame from there. 'Soco' (featuring Spotless and Ceesa Milli) became so popular internationally that the song won the 2018 Best Collaboration Award at Soundcity MVP Awards Festival. Finally in 2020, Terri released his first EP named 'Afroseries'. So far, Terri has released 5 singles and featured in 4 songs.
The afro pop, reggae and R&B singer is still yet underrated in the Nigerian music industry.
Jaywon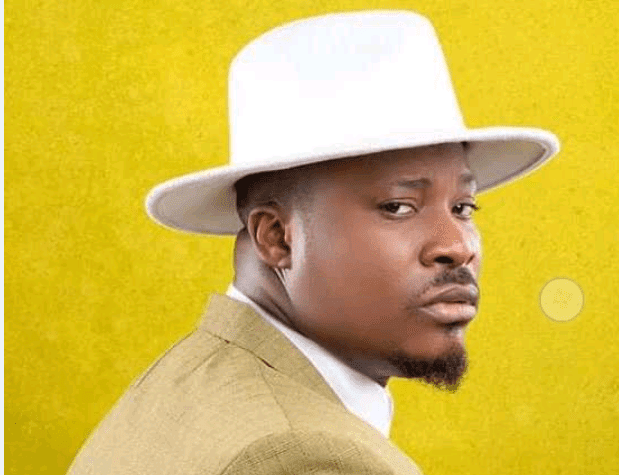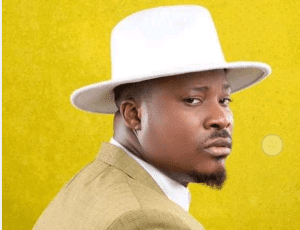 Jaywon (Oluwajuwonlo Iledare) is a singer, songwriter, performer, producer and actor. After graduating with HND Accounting in Kogi State, he moved to Lagos. And in less than a year, he was able to do music collaborations with popular artistes the likes of 2face, Sound Sultan, Ray G, Slizzy E. and W4.
In 2009, Jaywon was allowed to perform at the Kennis Music Easter Fiesta. And his performance impressed the organizers of the show. He was signed up with Kennis Music record label that same year. He was able to release his debut single 'Odun Yi' in December 2012. The song was a prayer so timely as to coincide with the Christmas/New Year festive season suggested in the song. It immediately became widely popular. The song landed him an endorsement deal with PZ Cussons that allowed the Company to use the song for promotional purposes.
Jaywon has gone ahead to release 6 albums and 18 singles so far. He has 3 awards to his credit. He won 2009 Best New Act at the Nigerian Entertainment Awards. Also Best Indigenous Award at the ACIA, as well as Special Recognition Award at the Tush Awards of 2016. But Jaywon for all his achievements is still lacking recognition by many music fans in Nigeria.
Ric Hassani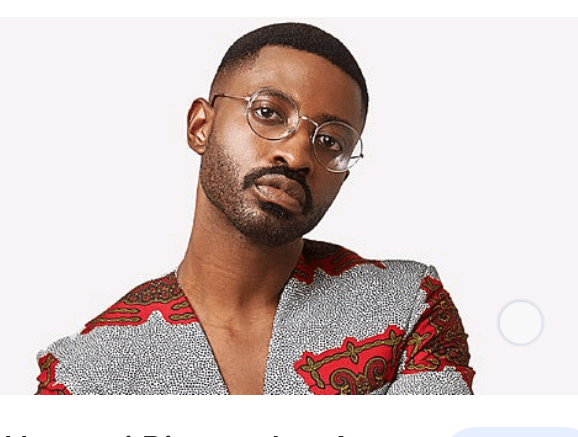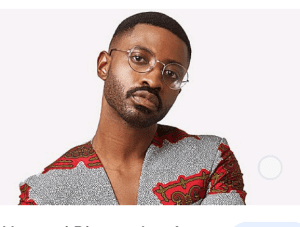 Ric Hassani (Ikechukwu Eric Ahiauzu) is a singer and songwriter specialized in Pop, Reggae and Soul genres. The graduate of Covenant University released his debut album 'The African Gentleman' in 2016. His self-acclaimed gentleman fashion style became a logo of his music. He released two major singles, 'Amina' and 'The One' on the same day in April 2023. So far, he has released two studio albums. He also won the 2016 Best Collaboration Award at the Galaxy Music Awards for his song 'Believe' (featuring Olamide and Falz).
And yet still, gentleman Ric Hassani has not truly earned the expected recognition from Nigerian music fans.
Barry Jay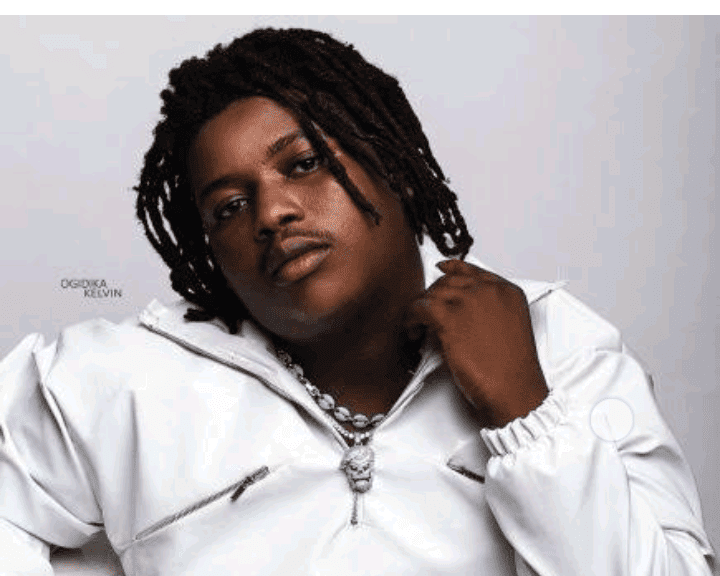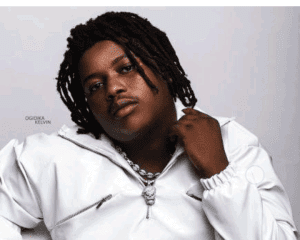 Barry Jay (Oluwakayode Balogun) is a son to Late Fuji legend, Ayinde Barrister. He has succeeded in fusing Afrobeats with rich Yoruba native music. He debuted his music career in 2018 with the popular hit single 'Aiye'. Barry's songs are pervaded with meaningful, deep Yoruba world ideologies and wisdom meant to educate his fans. And so far he has released a host of songs, including popular singles such as 'Ori', 'Olodo', and 'Japa'.
Barry Jay won for himself two Nigerian music awards in 2018 and 2019. He clinched the City People Music Awards Best New Act of the Year (2018). This was followed by The Readies Rookie of the Year (2019). But besides this, his music largely does not get the expected fandom.
COPYRIGHT WARNING!
You may not republish, reproduce, or redistribute any content on this website either in whole or in part without due permission or acknowledgment.
.
Proper acknowledgment includes, but not limited to;
(a) LINK BACK TO THE ARTICLE in the case of re-publication on online media,
(b) Proper referencing in the case of usage in research, magazine, brochure, or academic purposes,.
.
All contents are protected by the Digital Millennium Copyright Act 1996 (DMCA).
The images, except where otherwise indicated, are taken directly from the web, if some images were inserted by mistake violating the copyright, please contact the administrator for immediate removal.
.
We publish all content with good intentions. If you own this content & believe your copyright was violated or infringed, please contact us at [info@cyber.ng] for immediate removal.
About Post Author