One may very well question Nigeria's renewable energy potential in the face of its growing economy and challenges. Particularly knowing that Nigeria is a country struggling with an explosive growth rate and high energy demands. It is clear from observed happenings and statistics that the much-touted fossil fuels do not meet the energy needs of this huge nation.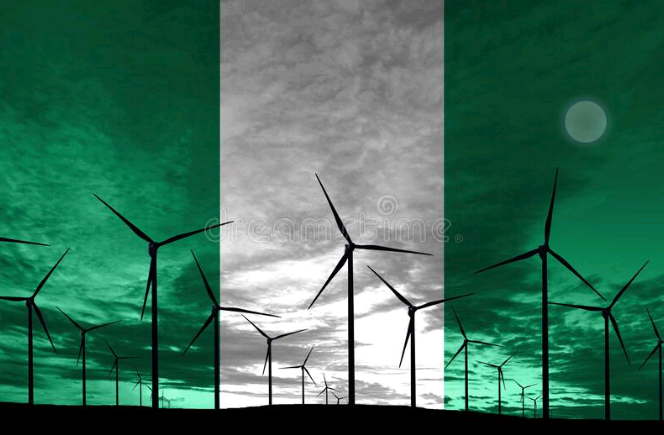 Nigeria covers an area of 923,769 square kilometers. And the 2023 data from trusted sources (including the United Nations) show the population has hit well over 220 million inhabitants. This makes it the most populous country in Africa. Additionally, the growth rate is about 2.53% by 2022 estimates. For such a growing economy that has not benefited fully from its natural resources, renewable energy alternatives are in dire need.
The Scope of Renewable Energy
The United Nations website defines renewable energy, further differentiating it from non-renewable energy (or fossil fuels) as follows: 
"Renewable energy is energy derived from natural sources that are replenished at a higher rate than they are consumed. Sunlight and wind, for example, are such sources that are constantly being replenished. Renewable energy sources are plentiful and all around us.
Fossil fuels – coal, oil and gas – on the other hand, are non-renewable resources that take hundreds of millions of years to form. Fossil fuels, when burned to produce energy, cause harmful greenhouse gas emissions, such as carbon dioxide.
Generating renewable energy creates far lower emissions than burning fossil fuels. Transitioning from fossil fuels, which currently account for the lion's share of emissions, to renewable energy is key to addressing the climate crisis.
Renewables are now cheaper in most countries, and generate three times more jobs than fossil fuels".
Common sources of renewable energy include the sun, wind, geothermal energy, moving water (or hydropower), ocean power, and bioenergy (biomass, biofuels). Renewable energy (otherwise called clean energy) are low-risk sources of energy and can last for a long time. They are typically zero emission sources that keep the air and the environment clean. 
Renewable Energy: Nigeria's Case Study
Thankfully, the abundance of renewable energy in tropical, sub-Saharan Nigeria is vivid for all to see. Reports have it that Nigeria has the following energy resources at its disposal:
Biomass (81.25%)

Natural gas (8.2%)

Petroleum products(5.3%)

Crude oil (4.8%)

Hydropower (0.4%)

Others (< 1%)
Of these, biomass, hydropower, wave power and solar energy are available in huge quantities without doubt. And that is despite the seemingly small percentages representing hydropower and other renewable energy sources as shown above. 
The International Renewables Energy Agency (IRENA) was optimistic in its recent report on Nigeria's renewable energy potential. The global energy body stated that "renewable energy sources can meet nearly 60% of Nigeria's energy demand in 2050. This could cut the country's demand for oil by 65% and natural gas by 40%, and could see renewables account for 47% of total energy demand by 2030, and 57% by 2040, impressive figures for a country without an established history of renewable investment".
Nigeria's Renewable Energy Potential: The Challenges in Nigeria's Energy Sector
Nigeria's current public electricity grid is powered largely by hydropower. And in some cases, other renewables and natural gas contribute to it. Hydropower and renewable energy generation at the national level is officially reported to be about 7.5 Gigawatts or 15.6% as of 2019. 
Strangely enough, in that same 2019, about 74% of consumed energy was produced from fossil fuel generators. The Nigerian Electrification Agency reported a national loss of 29 billion US Dollars in productivity as a result of unstable hydropower-generated electricity. 
More Challenges in Nigeria's Energy Sector: Investor Woes
The dwindling returns of investors in Nigeria's private sector these recent years is largely attributed to limited supply of energy from the national grid. Many of them were forced to depend on fossil fuels. Indeed in 2017, a combined expenditure of about 14 billion US Dollars was spent by companies in Nigeria on alternative sources of power, to run their activities. 
Consequently, their earnings were seriously reduced. This challenge of seeking more expensive power generation alternatives to the national grid out of necessity persists till today. It has made Nigeria progressively less attractive to foreign investors.
Besides the manufacturers, the export sector and Nigerian households are taking a serious hit from Nigeria's energy crisis. Recent studies reveal that Nigerian households and small businesses spend almost 3 times more on fossil fuels than they do on on-grid electricity. As far back as 2014, the Nigerian Ministry of Trade and Investment reported that Nigerian products were 30% more expensive than imported goods. 
As such, Nigerian products are less favoured by consumers than the imported varieties. All this is traceable to the high cost of obtaining electricity from back-up generators.
Nigeria's Renewable Energy Potential: Opportunities
The Sustainable Energy for All Action Agenda (SE4ALL) of the federal government targets providing 90% of Nigerians with electricity by 2030. The SE4ALL agenda and the Renewable Energy and Energy Efficiency Policy Plan (REEEP) jointly present the following proposal. That Nigeria plans to generate about 9,000 Megawatts of on-grid eleftricity from renewable energy sources alone by 2030. This makes up about 30% of the entire energy supply.
The Nigerian government is also poised to implement the Paris Agreement on Climate Change. This is by way of reducing carbon emissions from all economic sectors by 2030.  Possibly, such emissions may be made to fall below 300 MtCO2e (million tons of carbon dioxide equivalent) by 2030.
Nigeria's Renewable Energy Potential: Private Sector Participation
Notably, some small-scale investors have emerged with an interest in building and supplying renewable energy infrastructure in Nigeria. This is quite evident in the area of solar power generation. For instance, numerous solar energy companies continue to emerge, with increased drive to provide affordable solar energy to individual consumers. And rumors of a possible move to set up a national solar grid in the near future are flying. It may commence with a greater focus on using rural areas as the base. 
Solar Nigeria, a UK initiative is one such ambitious program. The whooping 80.6 million US Dollars investment was announced in 2014.  It was proposed back then that Solar Nigeria would set up a distributed solar energy market in Nigeria. We believe the project is still ongoing.
Northern Nigeria is also blessed with an abundance of wind power. The average wind speeds at 10m above sea level are somewhere between 2.1 and 8 meters per second, which is adequate to support wind turbines. The Federal Ministry of Power also targets investing in offshore wind power on Nigeria's water bodies. 
Conclusion
More private sector investors in the renewable energy need to be encouraged to enter into bilateral talks with the Nigerian government. The government can further make this possible by setting up policies that will reduce operational costs for these companies. Especially in the payment of taxes and tariffs.
By so doing, large-scale renewable energy projects that will support the national grid will be made possible. And of course, the cost of obtaining clean and reliable renewable energy would become more affordable for the average Nigerian citizen. This would directly impact on both small-scale and large-scale industries as well, not just households.
It is quite sure that such moves will slow down the rate of inflation, and boost the earning capacities of Nigerian entrepreneurs and investors. The product quality of Nigerian goods will also improve.
Investing in renewable energy would also likely speed up infrastructural development in many rural and suburban areas of the country. Because there would be cheaper cost of raw materials, services (such as logistics) and energy supply from renewable energy sources. Thus setting Nigeria on a decided path of economic prosperity that is sustainable. Other developed nations have achieved these feats, and Nigerian can replicate the same (if not surpass it). 
COPYRIGHT WARNING!
You may not republish, reproduce, or redistribute any content on this website either in whole or in part without due permission or acknowledgment.
.
Proper acknowledgment includes, but not limited to;
(a) LINK BACK TO THE ARTICLE in the case of re-publication on online media,
(b) Proper referencing in the case of usage in research, magazine, brochure, or academic purposes,.
.
All contents are protected by the Digital Millennium Copyright Act 1996 (DMCA).
The images, except where otherwise indicated, are taken directly from the web, if some images were inserted by mistake violating the copyright, please contact the administrator for immediate removal.
.
We publish all content with good intentions. If you own this content & believe your copyright was violated or infringed, please contact us at [info@cyber.ng] for immediate removal.
About Post Author