Dear readers, I put it to you that the environment where you were born or raised does not define your destiny. We bring to you some of the most touching rags-to-riches stories in Nigeria that will inspire you NEVER TO GIVE UP.
Understand that adversity should never be a limitation to success. Rather, it should inspire you to work, pray, and break barriers. Enjoy the ride and read along. And by all means, take the lessons home. 
Victor Osimhen
Amongst Nigerian footballers are a couple of rags to riches stories – Jude Ighalo, Victor Moses and Kelechi Iheanacho are typical examples. But you need to hear the story of Victor Osimhen.  It is indeed one of the most touching rags-to-riches stories in Nigeria.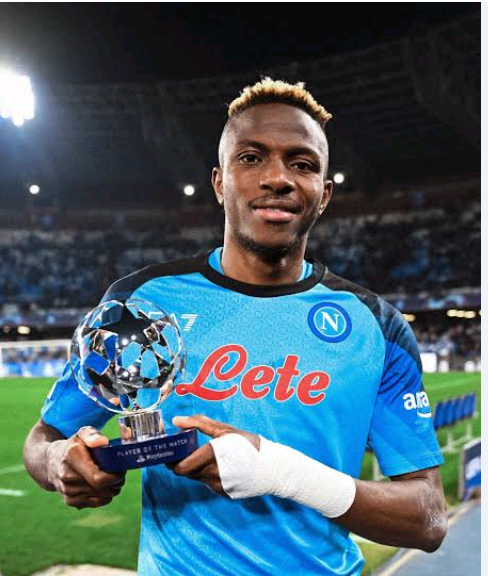 Energetic Osimhen scored a penalty goal that helped his club, SSC Napoli, win the Italian League this 2023 – for the first time in 33 years. Not only that, he is the highest goal scorer in the history of the Italian Serie A – scoring 47 goals in 79 games. Today, Victor Osimhen is also the most expensive football player in Italy at a sign-on fee of 96 million US Dollars.
Osimhen's mother died while he was just 13 years old. Three months following his mother's death, his father lost his job. Osimhen's family was forced to move from a 2-bedroom flat to a single room close to a refuse dump site in Olusosun, Lagos. He subsequently joined his siblings to hawk pure water, newspapers and oranges along Ojota road in Lagos. 
Victor was intensely focused on a career in football, though his father longer for him to pursue medicine. In the due course of time, he found his way into the Nigeria U-17 team screening of 2014. Within only 15 minutes granted to each player to prove himself, Victor Osimhen had scored two goals. That did not interest their coach, Amuneke, one bit – he was tired. However, the Nigerian team doctor was watching. Then he called the attention of Amuneke to 'the boy on green' – who happened to be the lean boy called Victor Osimhen. When he heard the indirect reference to him, Victor stopped and turned back. 
From the coach asking him, 'You no dey chop? Why you lean like this? Alright, sit down!', he surged into triumph. Whilst a member of Nigeria U-17 team. Victor Osimhen joined the team to win the 2015 FIFA U-17 World Cup. He clinged the 2015 FIFA U-17 Golden Boot for Highest Goal Scorer, and the 2015 FIFA Silver Shoe Award for Second Best Player. 
When he moved to join German club Wolfsburg in 2017, it was a rough and uneventful start. But team mate and striker Mario Gomez assisted him in his training. Victor moved from Wolfsburg to Belgian club Brugge, to Lille, and then to Italian club SSC Napoli. 
Sijibomi Ogundele
The owner of construction giant  Sujimoto Group and luxury real estate company Czar, Sijibomi Ogundele, is currently one of Nigeria's youngest billionaires. Here is one of the very inspiring and touching rags-to-riches stories in Nigeria to learn from.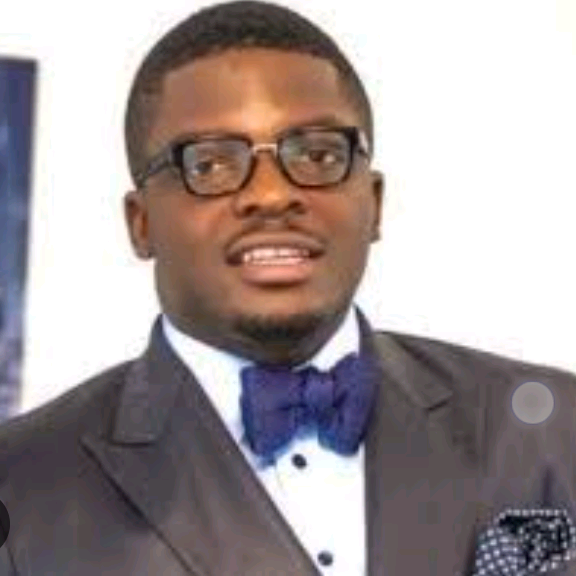 Sijibomi was brought up in the slums of Agege. At 8 years old, he had begun helping out his mother with petty trading in the famous Oke-Arin market. And right there, he learnt more valuable entrepreneurship skills from Igbo traders. The experience encouraged him to take up commerical motocycle business (popularly called 'Okada') with the small savings on him. Sijibomi built his business from one to six motorcycles – focused and determined.
He would later move into the Nigerian luxury real estate business to become a massive success in roughly six years. The Sujimoto Group now executes the construction of sumptuous storey buildings in high-brow locations such as Banana Island and Ikoyi. Some of his projects include the as 30-storey building, LorenzoBySujimoto; the extraordinary Lucrezia Penthouse; Leonardo project; and a world-class 6-in-1 Plaza. Sujimoto Group is currently worth over 400 million US Dollars, and reaps an annual revenue of about 30 million US Dollars. 
Abdullahi Muhammed
Kano-born creative writer, Abdullahi Muhammed, survived an ethnic crisis that impoverished his family, and took him to a rural area. Today he is the founder and CEO of Oxygenmat Ltd, a digital marketing company in Nigeria earning six figures in US Dollars annually. If you ignore other rags-to-riches stories in Nigeria, this one is too difficult to ignore.
When he started his career as a creative writer, Abdullahi would type reports on a simple Nokia phone – not even a smartphone. But through his creativity, Abdullahi won 11 writing contests, and has published two books.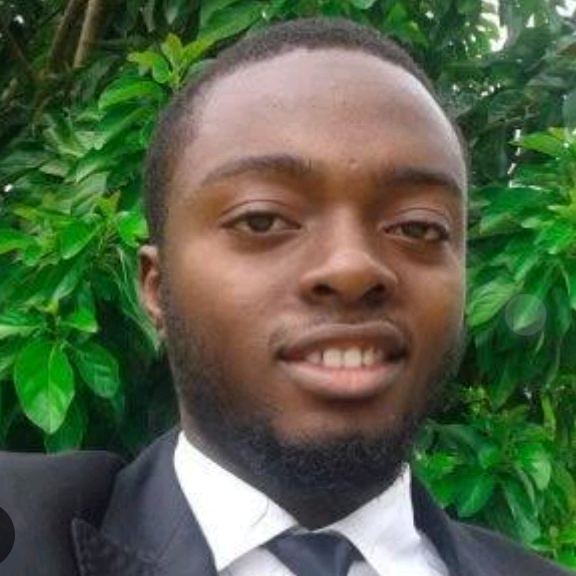 Abdullahi Muhammed was only three years old, one of three children  in a family of five when crisis broke out in Kano in 1992. By 1998, the crisis became so intense that Abdullahi's family escaped by a thread to Sabon Gari to stay with an uncle. By that time, his family's finances had been badly affected, and they had lost a huge part of their properties. Abdullahi's family later departed to Lagos, never to return. 
He frequently moved with his family from one location to another, and attended six primary schools. His growing years were a struggle, as his family had so little. He took to hawking Garri (cassave flakes) after school to make money. Abdullahi would subsequently continue to work from time to time throughout his primary and secondary school years. He worked as a waiter, cleaner, bricklayer assistant, factory worker, and phone repairer amongst other jobs. 
In 2009, Abdullahi got admission into University of Ilorin to study Law. He had to continue fending for himself, pursuing side hustles. A friend nudged him to join an essay contest sponsored by a student association at that time. Beleaguered by fear and self-doubt, he nevertheless drafted his entry on paper. After several corrections, he eventually typed it out on his Nokia 6080 phone. Then he borrowed a friend's laptop, transferred his essay by Bluetooth, and did the final amendments ready for submission.
It took the further encouragement of his friend to submit the essay, as he did not believe it would earn him anything. However, Abdullahi's essay won the second prize. Subsequently, Abdullahi began to search for other writing contests on the internet. He continued in the former manner to type his essays on his Nokia phone and transfer them to his friend's laptop. And he would trek several kilometers to access the internet and submit his entries. 
But within 2 years, Abdullahi had won several prizes which included cash, iPads, laptops and sponsored trips. And by 2013, he had won 11 out of 100 writing contests. He also graduated with a First Class degree in Law.
His success at writing spurred him to build his first website, Naija Writers' Coach in 2013. He coached friends and followers in writing skills, and got over 100,000 site visitors within a year. From monetizing his website to setting up freelance writing and consultancy business, he finally get up his digital marketing firm, Oxygenmat Limited. Oxygenmat currently has clients in up to 19 countries, including Australia, Canada, USA and UK. 
Cosmas Maduka
Cosmas Maduka worked all the way upwards from the tender age of four years. He started as an Akara (bean cakes) seller at four years old. Then he became an automobile apprentice at seven years old, and worked his way up in the automobile business.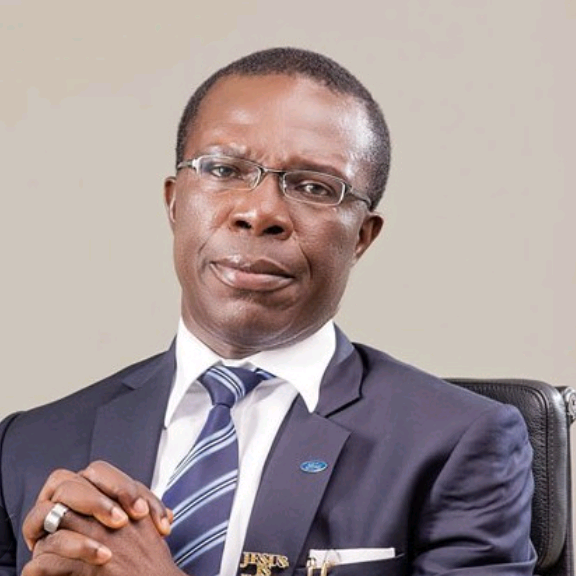 He eventually paired up with his brother to sell automobile parts under his own business name at the age of 19. Today, he is the humble owner of a multi-million Dollar business empire, the Coscharis Group.
COPYRIGHT WARNING!
You may not republish, reproduce, or redistribute any content on this website either in whole or in part without due permission or acknowledgment.
.
Proper acknowledgment includes, but not limited to;
(a) LINK BACK TO THE ARTICLE in the case of re-publication on online media,
(b) Proper referencing in the case of usage in research, magazine, brochure, or academic purposes,.
.
All contents are protected by the Digital Millennium Copyright Act 1996 (DMCA).
The images, except where otherwise indicated, are taken directly from the web, if some images were inserted by mistake violating the copyright, please contact the administrator for immediate removal.
.
We publish all content with good intentions. If you own this content & believe your copyright was violated or infringed, please contact us at [info@cyber.ng] for immediate removal.
About Post Author