Have you ever wondered – who are the Top 10 most powerful people in Nigeria? Hold that thought, you are not alone. We might as well ask a few questions before we proceed. What makes someone powerful? And is Influence the same as Power?
Deciding who the most powerful people in the Nigeria or any other country in the world are, is always arguable and mostly opinionated. In Nigeria (and basically every other country), more money equals more power. However, we must not ignore the place of influence. We have had earth shakers, people with extraordinary vision and focus who changed the fate of a nation.
Also read- 10 Business Ideas To Carry Out in Nigeria 2022
Thus in reality, there are different factors that make a person powerful. Factors like money, religious influence, social influence, political influence and more can contribute to the amount of power a person has.
We present to you a list of the Top 10 Most powerful people in Nigeria 2023:
1. Aliko Dangote
Born on 10th of April 1957, Aliko Dangote hails from Kano state of Nigeria and is an ethnic Muslim. He was born into a rich Muslim family of traders. You might say, his story is quite unlike the popular story of clawing his way from nothing to the top. His grandfather (Sanusi Dantata) was the richest man in West Africa at the time of his death in 1955.
Aliko Dangote has a net worth of $14.2 billion (as at July 2023). The Dangote Group is the largest industrial group in Nigeria; and presently operates in many countries all over Africa. Dangote's name and influence has now grown beyond his natural business terrain – not merely for his net worth. As one of the most powerful people in Nigeria, his business has heavily influenced economic policies of the Nigerian government. There are even quarters where he was reported to have mediated high-profile disagreements.
2. Bola Ahmed Tinubu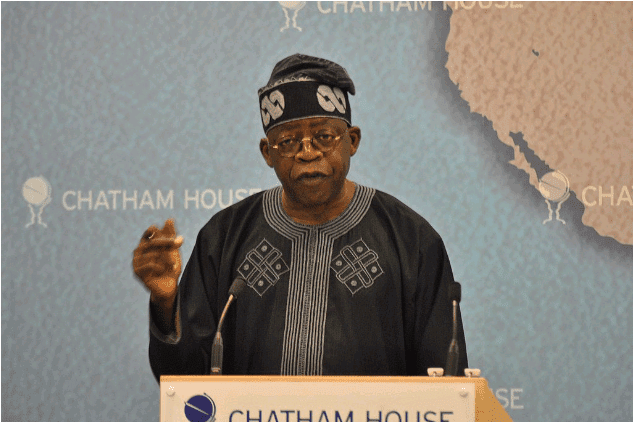 Bola Ahmed Tinubu was sworn in as President of the Federal Republic of Nigeria on May 29, 2023. Popularly called the 'Jagaban' (one of his traditional titles), Tinubu has played a very influential role in Nigeria's politics for decades. Some even believe him to be a powerful "king maker" in Nigerian politics. Tinubu was a former governor of Lagos state and left the seat in 2007. Till date, he wields a huge influence in the politics and happenings of the entire southwestern region of Nigeria. Now that capacity has grown transnational. Without mincing words, Bola Ahmed Tinubu is presently at the very top of the most powerful people in Nigeria.
His net worth is not known for certain but, it is estimated to be between $4 billion and $33 billion.
Read More- Top 10 richest Nigerian musicians (2023)
3. General Christopher Gwabin Musa OFR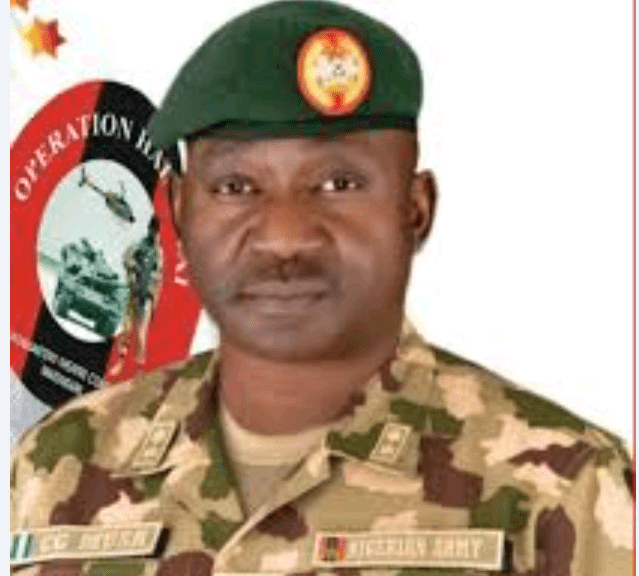 Born on Christmas day (25th of December 1967) in Sokoto, General Christopher Gwabin Musa is an indigene of Zangon-Kataf in Kaduna state. He is currently the 18th Chief is Defence Staff of Nigeria. He is a man of extensive training, many honours and awards. General Musa is an alumni of the US War Army College, and the National Defence University in Changping-China. He also won the Colin Powel Meritorious award for Soldering in 2022.
The exalted role of Chief of Defence Staff is not to be taken lightly. He serves as the highest-level military adviser to the Presidency and Minister of Defence. He is also the most senior uniformed officer of the Nigerian Armed Forces, a key decision maker in matters of national security and the entire Armed Forces of Nigeria.
4. Nyesom Wike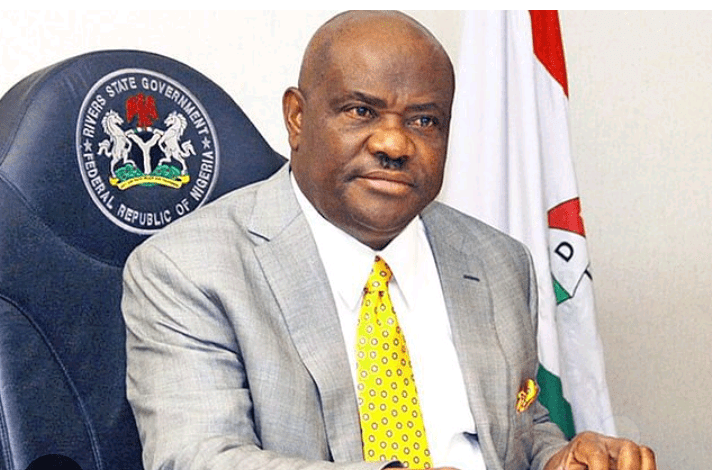 Call him the lion of Rivers state, and you would not be far from the truth. Born on the 13th of December 1967, Ezenwo Nyesom Wike hails from Obio-Akpor in Rivers state. He moved from serving as governor of Rivers state (from 2015 to 2023) to being elected as Minister of the Federal Capital Territory. The trained lawyer and politician rose consistently up the ranks from local government chairmanship to where he is today. Nyesom Wike is never afraid of either controversy or criticism; he is a challenger by nature. Bold, outspoken and ready to stand his ground any day, he has faced and surmounted many obstacles. His influence in the corridors of Nigeria's government is not hidden. Neither has he faced any known criminal charges so far. His estimated net worth is currently $10 million.
5. Mike Adenuga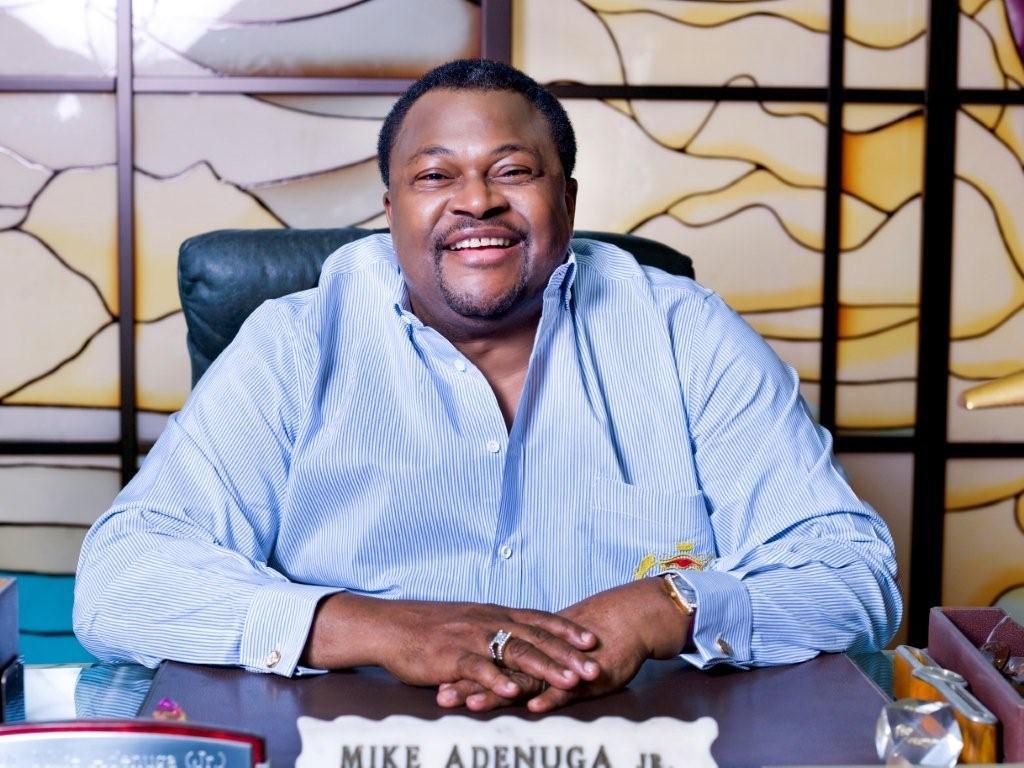 Mike Adenuga is the CEO of Globacom telecommunication company, and the third richest man in Africa. Glo is a Nigerian owned/based telecom company and has grown so large that it even challenges MTN. Mike Adenuga is also into multiple businesses within various sectors including oil and banking. He has a net worth of $6.3 billion (though the figures fluctuate now and then). His net worth keeps growing along the years as GLO is Nigeria's biggest telecom provider.
6. Olusegun Obasanjo
Retired General Olusegun Obasanjo is a former president and once head of state of Nigeria. He has functioned in both military and civilian capacity to rule this nation. Obasanjo understands the game of international politics so well that he was, in June 2015, made chairman of InterAction Council, a body of over 30 past world leaders. He is also a regular face on international observation teams to different countries in Africa during elections. Obasanjo will always be a notable face in the politics in Nigeria. Virtually every Nigerian knows his name (even those that know little or nothing about Nigerian politics and history). That single fact means something; Obasanjo's name can nowhere be ignored. He is arguably one of the most powerful people in Nigeria, a voice of criticism and a willing mediator when necessary.
7. David O. Oyedepo
David Olaniyi Oyedepo is the general overseer and founder of Winners Chapel (also known as Living Faith Church Worldwide). He is a respected Nigerian preacher, businessman and author of many inspirational books. David Oyedepo is highly influential and is regarded as one of the most powerful preachers in Africa. He is also the richest priest in the world with a net worth of over $200 million. David Oyedepo is one of the most popular African pastors in the world, with a massive followership. This has given him a very powerful status in society.
Read Also- 5 Most Powerful Nigerian Deities
8. Tony Elumelu
Business-savvy Tony Elumelu is the chairman of Heirs Holdings, United Bank for Africa (UBA), Transcorp and the founder of the widely known Tony Elumelu Foundation. Tony Elumelu is one of the biggest entrepreneurs in Africa – his business acumen is ingenious. If you are a student, you have probably heard about Tony Elumelu – including the numerous scholarships he hosts every year. Tony Elumelu has impacted a lot of Nigerian lives with his status and power.
9. Femi Otedola
Femi Otedola was the former chairman of Forte oil, and the son of politician and magnate, Sir Michael Otedola. His reach spreads across multiple business sectors in the country. He is also the owner of Zenon Petroleum and Gas; and currently invests in the power sector. Femi Otedola has a net worth over $1.7 billion. He is a philanthropist with multiple donations to churches, hospitals and schools. Two of Femi Otedola's children are also superstars in the music and entertainment industry. He has 4 children – including renowned DJ, Florence Otedola popularly known as "DJ Cuppy", and award-winning singer Tems.
10. Jim Ovia
Jim Ovia is the founder of Zenith Bank, one of the largest banks in Nigeria. He is the chairman and largest individual shareholder with a stake of slightly more than 16.2%. He also owns prime real estate across Nigeria. His net worth is over $900 million (as of 2020). Just like Tony Elumelu, Jim Ovia has hosted countless scholarships for the less privileged. Jim Ovia has also received numerous awards for his impact as a businessman on the life of Nigerians.
Disclaimer
Just like wealth, titles, ranks and basically everything else, power and status change over time. This list is subject to change, if we detect a 'shift in power' as we put it. And there you have it – Cyber NG's list of the top 10 most powerful people in Nigeria. Do you disagree? Feel free to update us with your list (as you feel it should be) using the comment section below.
COPYRIGHT WARNING!
You may not republish, reproduce, or redistribute any content on this website either in whole or in part without due permission or acknowledgment.
.
Proper acknowledgment includes, but not limited to;
(a) LINK BACK TO THE ARTICLE in the case of re-publication on online media,
(b) Proper referencing in the case of usage in research, magazine, brochure, or academic purposes,.
.
All contents are protected by the Digital Millennium Copyright Act 1996 (DMCA).
The images, except where otherwise indicated, are taken directly from the web, if some images were inserted by mistake violating the copyright, please contact the administrator for immediate removal.
.
We publish all content with good intentions. If you own this content & believe your copyright was violated or infringed, please contact us at [info@cyber.ng] for immediate removal.
About Post Author